Acclaimed Appalachian musician Dirk Powell closes Fiddler's Convention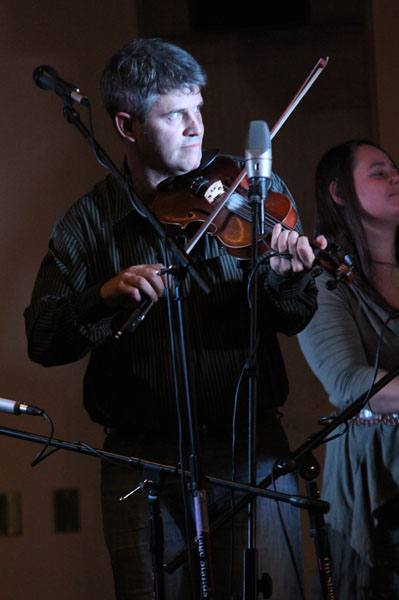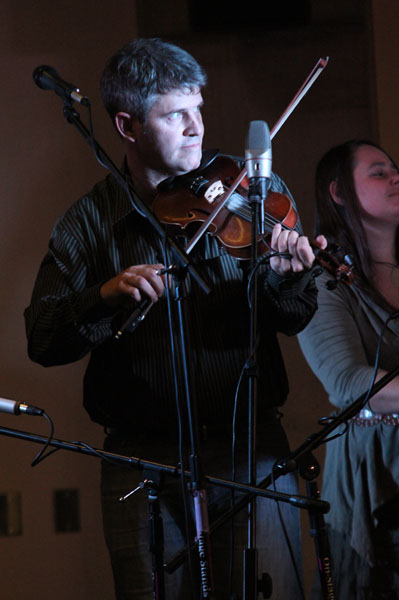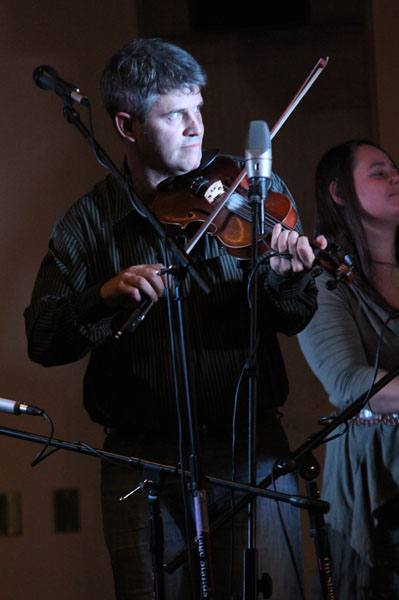 Dirk Powell, acclaimed Appalachian fiddler and banjo player, performed at the Parkway Ballroom in Plemmons Student Union last Saturday.
The performance was the finale of this year's fifth annual Old-Time Fiddler's Convention, which took place all day throughout the union.
Unlike general attendance at the convention, Powell's concert was a paid event, with tickets priced at $10 in advance and $12 at the door.
Other traditional Appalachian musicians joined Powell onstage, including multi-instrumentalist Riley Baugus and two members of Foghorn Stringband: fiddler Sammy Lind and guitarist and stand-up bassist Nadine Landry.
"The audience was just as much fun as the band," said Josie Hoggard, chairperson of APPS' Appalachian Heritage Council, which hosted the event.
"[Dirk Powell] had a great presence on stage," said Annie Baldwin, the graduate assistant for the Heritage Council. "Not only did he provide enjoyable music, but he also shared personal stories about his heritage and how it has deeply inspired his passion for music."
"We had people who took advantage of the dance floor," Hoggard said. "People were waltzing, two-stepping, flatfooting and we even had a small impromptu square dance."
Although Powell began his career playing old-time fiddle and banjo music, his work encompasses recordings in many Appalachian music genres and multimedia collaborations with artists such as Jack White, Joan Baez and Spike Lee.
As a result, Powell's performances include a broad mix of genres.
"We heard Cajun tunes, gospel songs, blues, some great old-time music, and more," Hoggard said. "Dirk Powell plays music from all across the spectrum, he encourages audience participation, and having [his friends] join him onstage meant we had some of the best musicians around."
An estimated 230 people of all ages attended the concert.
"All of these things combined are what the Appalachian Heritage Council had hoped for; an evening that created a feeling of community, and a concert that closed out an amazing and successful fifth annual ASU Old-Time Fiddlers Convention," Hoggard said.
Story: COLIN MOORE, A&E Reporter
Photo: PAUL HECKERT, Photo Editor