Due to public demand, AppalCART and Safe Ride have made alterations to their routes and hours, respectively, for the spring semester.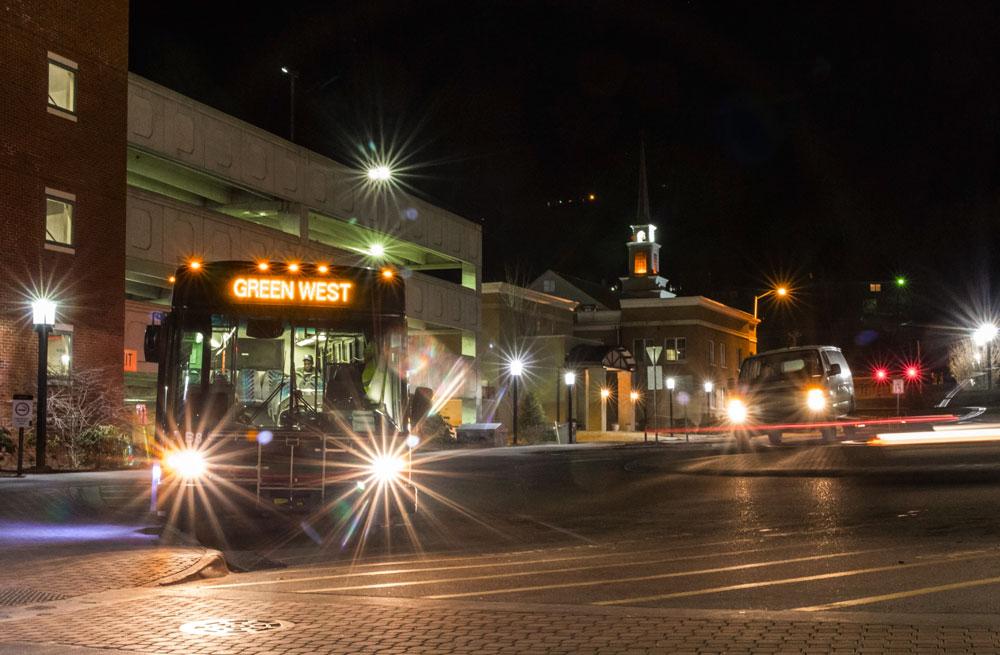 AppalCART made changes to its Gold and Purple routes. Additionally, Safe Ride, Appalachian State University's evening shuttle system, has extended its hours to 3 a.m. All of these changes were effective at the beginning of the spring semester.
The Gold route's hours have been extended until approximately 11:50 p.m. on Sunday through Thursday. The reason for the change is to alleviate pressure from Safe Ride. By having the bus run later, fewer students are expected to use Safe Ride for unnecessary reasons.
Carson Rich, president of the Student Government Association said some students are abusing Safe Ride's intention, which is to assist students who legitimately feel like they can't traverse campus safely.
"SGA and the university isn't here to judge what situations are safe and aren't, but we wanted to find a way to allow the students who really needed Safe Ride to use it," Rich said. "[It's for] students who really just need some transportation, and don't necessarily feel unsafe."
The Purple route has also added a third bus that will run from 8-11 a.m. Monday through Thursday, due to frequent overflow during that time.
This third bus, which is known as a tripper bus, will only be summoned if there are too many people to fit on the other buses and to avoid them waiting too long.
Chris Turner, the operations manager for AppalCART, said passengers who weren't able to ride on one of the original buses will only have to wait about five minutes, rather than 30 minutes.
To continue to improve Safe Ride's availability, its hours have been modified to begin at 7 p.m. and end at 3 a.m., with the last call being taken at 2:45 a.m.
"That way, we're able to capitalize on as many students as we can, since the library is now open all night," Rich said.
Barry Sauls, director of Parking and Traffic at Appalachian, said he believes the Safe Ride drivers won't having a problem adjusting to the extended hours, but also said there are no plans to extend Safe Ride hours even further.
"We felt like just adding 30 minutes could work for our student drivers, since we work with them in regards to their schedules and things like that," Sauls said.
"Some people have floated the idea of running it even past 3 a.m., but we felt like that was too much."
Turner said this semester will serve as an experimental phase for these changes. The success of the alterations to Purple route will be measured in how often the tripper bus is utilized.
"Whether we do it next year or not will depend on what the ridership is like compared to the costs," Turner said.
And in the future, AppalCART might only run the Gold route late on nights where trends indicate it's more heavily populated.
Story: Thomas Culkin, News Reporter