An Appalachian State University freshman has helped create a website designed to aid college students with questions concerning their homework.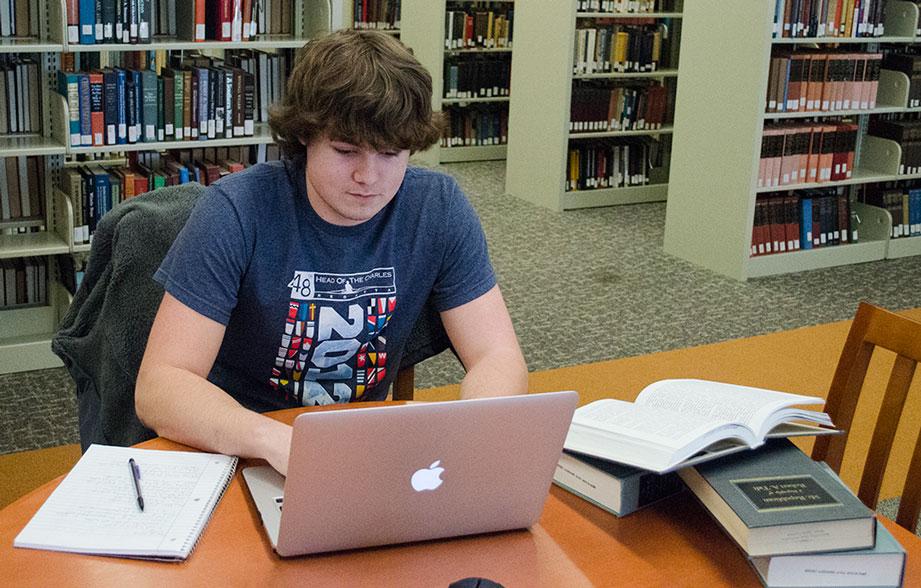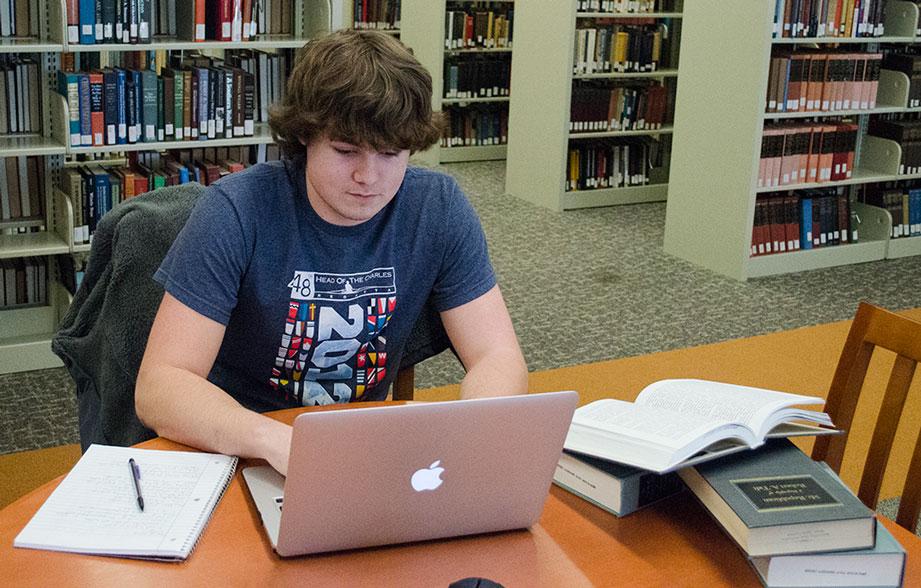 Management major Conner Drummond and North Carolina State University freshman aerospace engineering major Zach Butler launched Homework Locker approximately three weeks ago.
The website, hwlocker.com, gives users free homework help, allowing them to ask questions, upload study guides and answer others' questions.
"We have it set up where you can enter your questions anonymously without any registration or fee," Drummond said. "Very, very simple. You search it, you find it, you ask your question and you get an answer."
Drummond said the entire idea was Butler's brainchild.
"He came up with the idea, found out how to code the website, and over the course of two weeks he coded the entire thing, which I thought was very impressive," Drummond said. "He seemed to have no problems with it and would give me updates on the progress daily."
Drummond said that while Butler does most of the technical work with the website, he handles its design, making sure it has a strong layout and feel to it, as well as spreading the awareness of the website.
The concept for Homework Locker was established shortly after Drummond and Butler returned to school from winter break this January.
"I wanted to create something that would be different, help people in everyday life and be something I could connect to personally," Butler said.
Drummond said that some of the inspiration for the website resulted from the lack of help currently offered online.
"With sites such as 'Yahoo Answers,' you have to sign up, create an account and potentially do a trial offer," Drummond. "That makes things really complicated when people are looking for quick help."
Site users specify what category their question falls under and then post the question. The question will then immediately be visible within the topic category as well as the "Recent Questions" section, Drummond said.
Categories include math, English, science, history and professions, all of which include sub-sections of their own.
"Essentially, any question can be asked and answered," Drummond said. "The way the site is set up, you can ask any question ranging from the elementary level to the professional level."
Users can also upload an image to accompany their question, which is particularly useful for engineers or others who often have diagrams, Butler said.
Drummond said the website traffic has been low due to the recent launch,  but the pair hopes to see increased usage in the future.
"We are not sure what is going to happen in the future, but we will just have to play it by ear," Drummond said. "If we get a lot of website traffic, it will pose a potential issue for just us two being able to answer all the questions. What we hope for is for people who ask questions to continue to visit the site and help with others' questions as well."
In the case that increased traffic occurs, Drummond said he hopes to allow advertisements on the website to bring some money to the site. The money they earn would then be used to pay others to help with efficiently running the website.
"We hope that the website becomes a place where people can get together and build a community that helps ask and answer questions instead of just being a one-time stop," Drummond said.
He said that while there are some uncertainties for the future, the pair hopes that the website turns into an asset people can use.
"We really hope to get this website out there, honestly," Drummond said. "I am not sure how well it will succeed in the long run, but hopefully we can work around issues we may have and turn this into something that can help people out."
Story: Gerrit Van Genderen, News Reporter
Photo: Morgan Cook, Intern Photographer