Meet one of Boone's local bands, Evan Button and the Tribe: Evan Button, guitar and vocals; Sean Gorham, bass; Austin Bowling, saxophone; Leonardo Faillace, lead guitar and vocals; Nate Anderson, trumpet and keyboard; and Danny Knight on drums. The band first started in November 2016 and performed their first show in January 2017 at Legends.
Button, a sophomore music industry studies major, originally started as a solo artist, already having two songs released while he was in high school, which are available on Spotify. Button and Faillace met in their dorm and eventually found the rest of the members.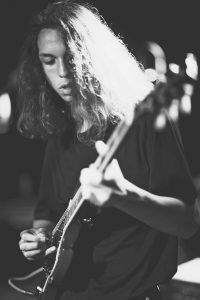 "I was able to come to App and have a fully functional band, and it's been a really cool experience," Button said.
The band recently welcomed a new member, Sean Gorham, a sophomore music industry studies major. He has been in bands before, so this is not new to him. He has performed in Utah, Las Vegas and even has an upcoming gig in Iceland. Gorham joined Evan Button and the Tribe in the beginning of the 2017 fall semester.
"It's a lot of work being a student and being in a band," Gorham said. "The hardest part is you don't have have enough time, but you have to make time, so you stay up late so you can rehearse and record."
The material the band plays would be considered reggae and soul. Faillace said that his musical inspiration is Jerry Garcia and his solo technique.
"I think Boone has an amazing music scene, especially right now," sophomore music industry studies major Bowling said. "There are a ton of great bands, so it's impossible to say we are one genre but we have the Boone sound."
The band gets together multiple times a week with a minimum of two practices a week. Since five out of the six members are in the music school, the band is used for a lot of recording majors' projects. Most of their time outside of class is spent on these projects, in the studio or creating music.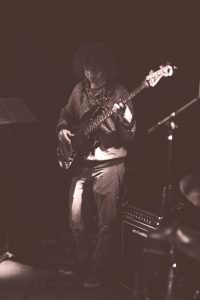 "I'm the only one in the band that's not a music major. It is different because the rest of the band is typically in the same building for the whole day, and I'm just hopping around campus all day and then I'm called into that building," sophomore international business major Faillace said.
Button writes most of the songs, but the band is looking to expand and co-write songs as a group. Faillace and Button recently co-wrote a song.
"It is tough because most of us have been writing by ourselves for so long that it's hard to open yourself up with songwriting, because it is so personal," Faillace said.
Bowling added, "We start off with Evan's songs as a template, but as we play them as the band, we change the songs over time and they change into something completely different than as they start as. By the time we play them live, all of us are in the song."
It is clear that songwriting is a group effort and each member gets the chance to put their own words and emotions into the music.
The band is approaching a year together and hopes to continue as long as they can.
"As of right now, none of us know what position we are going to be in three years from now when we are graduating, so it makes it challenging, but our goal is to keep playing out and keep expanding to new territories and markets as well as breaking into the festival scene," Button said. "I think we are all on the same page. If this seems like a viable thing to pursue full time at that point, we will go for it."
The band has had its up and downs, but definitely has their share of stories so far.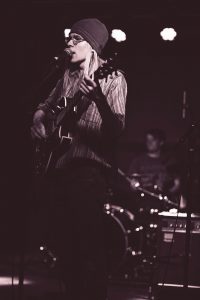 "At our first Legends show before we went on, our opening act was playing on our drummer Danny Knight's drum set, and the drum set broke right before the show," Bowling said. "Danny had to drive across town to get parts for his drum set. Leo and Evan were on stage playing acoustically just trying to keep the audience contained."
The farthest the band has traveled to is James Madison University in April 2017. This year, they are going to play in Virginia Beach on Nov. 10, a six-hour drive.
"We are always so excited to play live," Bowling said. "We are a family of six guys, but when we play a show, everyone in the audience becomes our family."
If you want a chance to see the band live, they will be playing on Oct. 5 with Death Poets at Black Cat. This is an 18 and older event with a $5 cover charge. Check out their Facebook to find out gig dates as well as when new material comes out.
Story By: Georgia Walker, Intern A&E Reporter
Photos courtesy of Evan Button