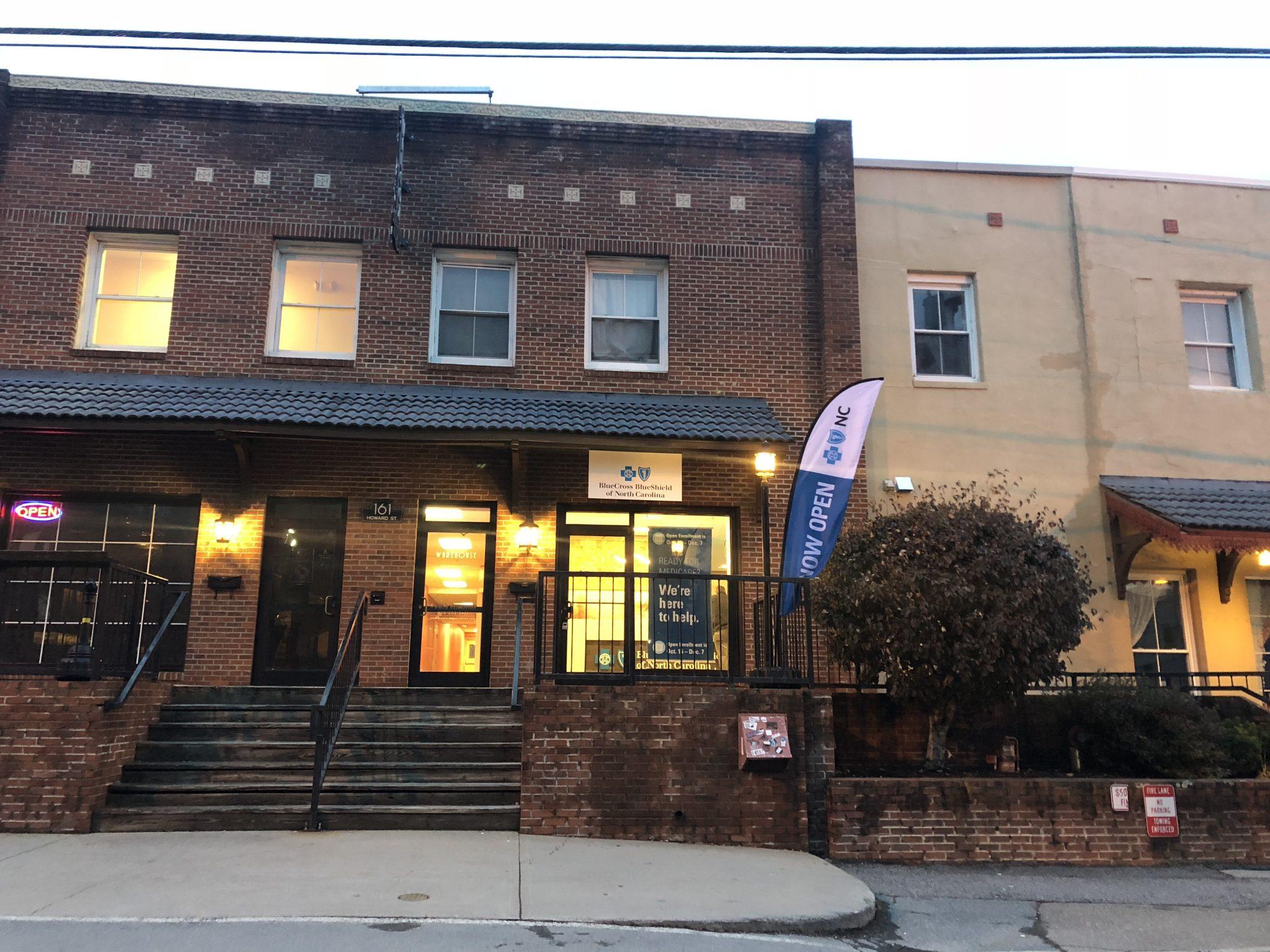 A new Blue Cross Blue Shield of North Carolina Center opened Monday, Nov. 12.
"We're just excited to be here," Wayne Randall, center manager of the new BCBSNC center, said.
The center is located next to Chai Da Thai, and offers all kinds of services, from selling insurance to educational classes about different health conditions like diabetes and heart health.
"We're also here for the community," Randall said. "We want to be here to partner with nonprofits, be involved in the community, and help the community understand what it means to live a healthier lifestyle and get healthy together."
The center also wants to expand its services to basic checkups and nutritionist appointments in the future, Randall said.
Gary Bolt, vice president of individuals under 65 for BCBSNC originally had the idea to put a center in Boone that could partner with App State and its students, Randall said.
The center also has 13 App State students working with it. Each of the students has received their North Carolina Health Insurance License and will learn how to sell insurance and educate BCBSNC members about their benefits and policies, Randall said.
Senior management major Vanessa Larsen is a retail sales associate and intern for BCBSNC.
"It's been really interesting," Larsen said.  "We had a customer come in and we helped him find a plan."
Larsen said she's excited to help the Boone community out and hopes to learn the "ins and outs" of insurance while working at the center.
Students will be observing retail sales and service experts along the way.
"I'm most excited to actually meet our members face-to-face," Whitley Elmore, retail sales and service expert, said.
The center is open for anyone in the community to come in even if it is just to get some coffee on a cold day, Randall said.
"We're just here to help and we want everybody to know that we're here," Randall said.
Story by Jackie Park
Photo by Jackie Park
Featured photo caption: The New Blue Cross and Shield facility located next to Chai Da Thai.