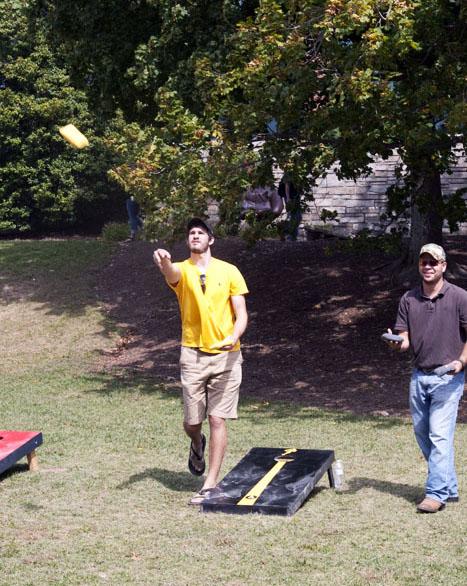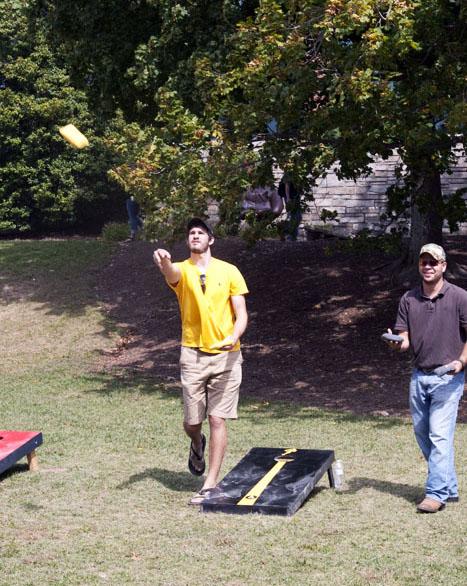 The Sustainable Services Initiative Club raised $185 for a corn mill in Africa Friday during a Corn Hole tournament.
The club is attempting to raise $26,000 for the corn mill, which will serve a community-based organization that helps around 7,000 HIV beneficiaries, Ethan Herman, senior entrepreneurship major and president of the Sustainable Services Initiative, said.
The tournament was promoted for a few weeks, Herman said.
"I know we're not going to raise enough for the $26,000, most of our money is going to come from grant proposals and donations more than these tournaments," Herman said. "We plan on using this tournament money for club promotion and t-shirts."
There were prizes up until sixth place, Herman said. All prizes were donations from local businesses in Boone, including Casa Rustica, Galileo's and Tapp Room.
"This is our first fundraiser and we're excited just to be out here and have a good time," Whitney Howard, senior marketing major and vice president of the Sustainable Services Initiative Club, said.
Courtney Craft, sophomore pre-nursing major, and Truett Williams, freshman marketing major, formed a team, "Crafty Corn," to play in the tournament.
"It's a beautiful day and we're glad to share it with everyone who's playing," Williams said.
Craft and Williams said they were just walking by and after seeing that a tournament was going on, they decided to play in it.
"We're 'cornholing' for a good cause," Craft said. "It's all for the corn in Africa,"
Story: LINDSAY BOOKOUT, Intern News Reporter
Photo: COURTNEY ROSKOS, Staff Photographer