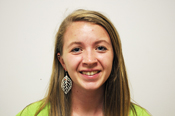 The UNC-system has a state-wide mandate stating if a student exceeds 140 credit hours while earning two degrees, you're required to pay a 50 percent tuition surcharge.
Because I declared my majors at the same time, I'm subject to this charge.
But had I waited an extra year to declare one major, and then I wouldn't have been forced to pay for these extra hours.
Yes, I made the decision to declare both majors at the same time so I could work on my classes.
But shouldn't I be rewarded for having a plan the minute I entered college?
So now someone who randomly decides that he or she wants to double major will be allotted extra hours, while I, someone who has known since freshman year that I would be double-majoring, will not be.
One would think the UNC-system would want to reward me for my efforts instead of punishing me.
When I go on to graduate school, I plan to study linguistics. I took three languages in high school, and I had planned to continue these languages so that I could have them in my portfolio when I applied to graduate school.
But now, all I can take are English, French and communications classes in addition to my general education curriculum.
And even that will take me over the limit.
Luckily, summer classes do not count toward the 140-hour limit. But summer classes weren't originally in my plans, and they still cost money.
I am fortunate because my parents can afford to pay for my college education.
But it is not fair that they will have to either pay the surcharge, the summer classes or both because Appalachian will not allot me extra hours, but they will to others in a slightly different situation.
Bookout, a French and English double major from Charlotte, is an intern news reporter.