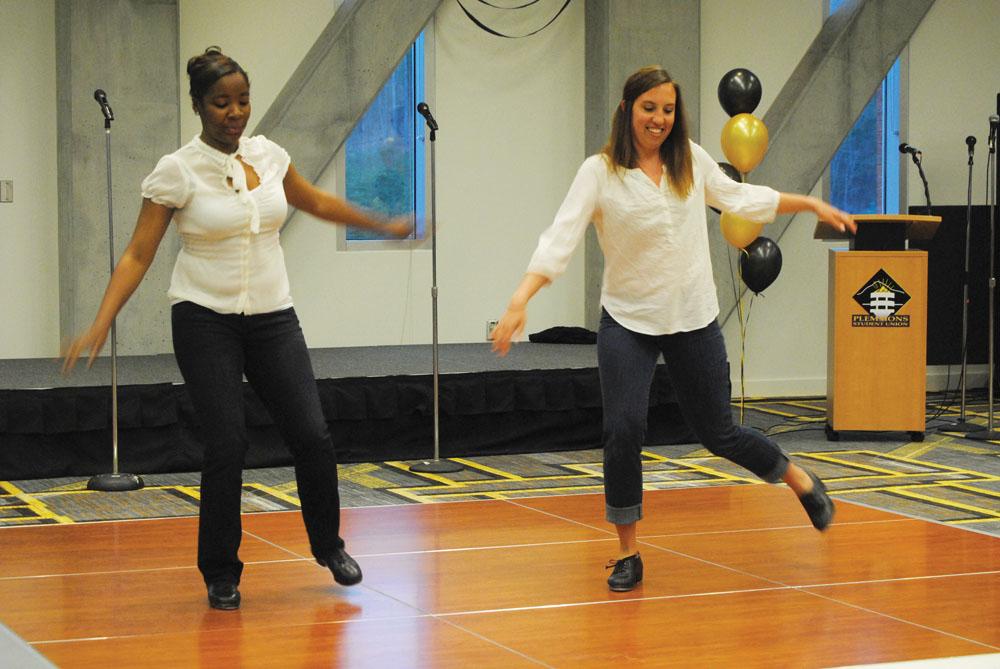 The Order of Black and Gold hosted Soul Night to demonstrate African-American excellence as well as promote cultural awareness Sunday at 7 p.m. with about 60 people in attendance.
The event included tap dancing and a poetry reading as well as gospel and a cappella music, featuring The Cornerstone Summit Praise Team and Enharmonix.
There were various speeches throughout that described what the word "soul" means to those who are a part of The Order of Black and Gold.
"It's a way to showcase different cultures and talents," said Dontrell Parson, advisor of The Order of Black and Gold. "It is a literal and visual representation of the soul."
Speeches were given between each performance with a focus on a specific letter in the word "soul."
Cassie Mason, secretary for the club and a speaker of the event, has been a part of the organization for two years.
"The purpose of the club is to promote unity and diversity through service," Mason said. "This event is to show that everyone has soul and it is expressed in different ways."
Toshira Britt, president of The Order of Black and Gold, said that this event demonstrated the soul of African Americans in particular.
"It's pretty much about bringing out the culture of black people," Britt said.
The Order of Black and Gold is a co-ed service club that was originally founded in the 2000-01 academic year to bring minorities together and to provide support for them.
Since then, it has expanded to include a variety of cultures and now completes service projects both off and on campus.
Story: CHELLA MCLELLAND, Intern A&E Reporter
Photo: NICOLE DEBARTOLO, Intern Photographer