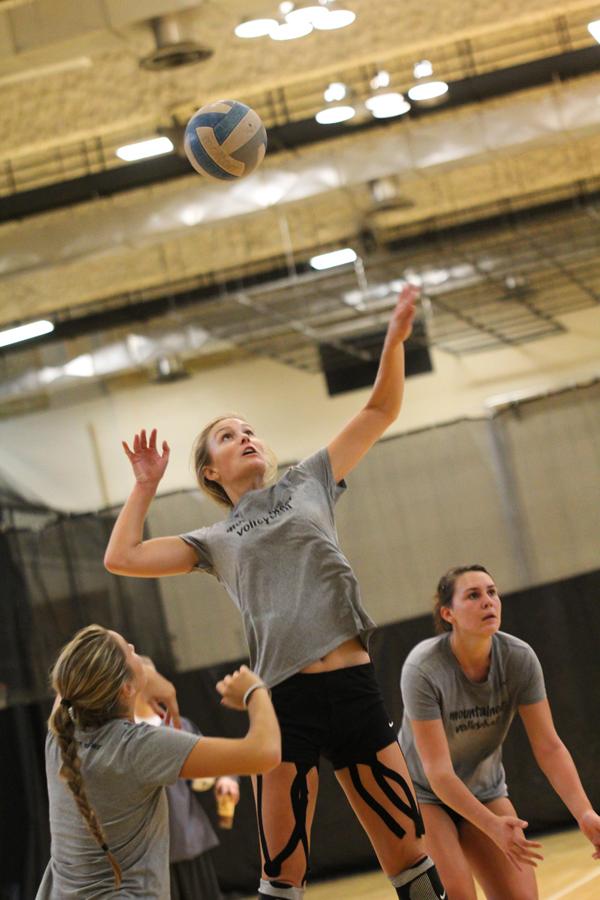 Appalachian's volleyball team was predicted to finish second in the Southern Conference preseason poll for their fall season.
However, after losing five starting seniors from last season, the team will have
to look to the underclassmen to pick up the slack.
"We've lost 90 percent of our offense" Head coach Matt Ginipro said, "We are very heavy in the young end."
Ginipro said this season will take a new approach, and will focus on the team's overall daily growth.
"Last year, our expectations were to go out and win every game and win the conference," he said. "This year the goal is still the same, but we just have to approach it differently."
Ginipro said he remained confident in the team's abilities.
"I recruited all of them, so I know they can play" said Ginipro "It's just getting that consistency."
As the sole senior on the team, senior Courtney Rhein will be depended on as a team leader.
"It's a lot of responsibility, but it's a good responsibility" Rhein said. "It helps me push, not only myself, but also the rest of the team."
Despite being the only senior, Rhein said she was not feeling much more pressure.
"I am not feeling any more mental pressure — just pressure to let the underclassmen know that they have to fill the empty slots that are available," Rhein said.
Freshman Jess Keller is one of the new players who could fill these empty slots.
"You are held accountable for every little thing and in high school you can get away with a lot more," Keller said. "So now, we have to fix those bad habits and adjust to a higher standard."
The team will travel to Harrisonburg, VA. to play in the James Madison University's Days Inn Invitational on Aug 24-25.
Story: JORDAN DEVERE, Intern Sports Reporter
Photo: PAUL HECKERT, Senior Photographer