The Mountaineers finished its last game of the season with a victory over Western Carolina on March 1 to improve their record to 13-15 overall and 8-10 in SoCon play.
Appalachian State enters the SoCon Tournament in Asheville as the No. 4 seed. The Mountaineers will take on Elon at 2:15 p.m. Friday in their first game of the tournament.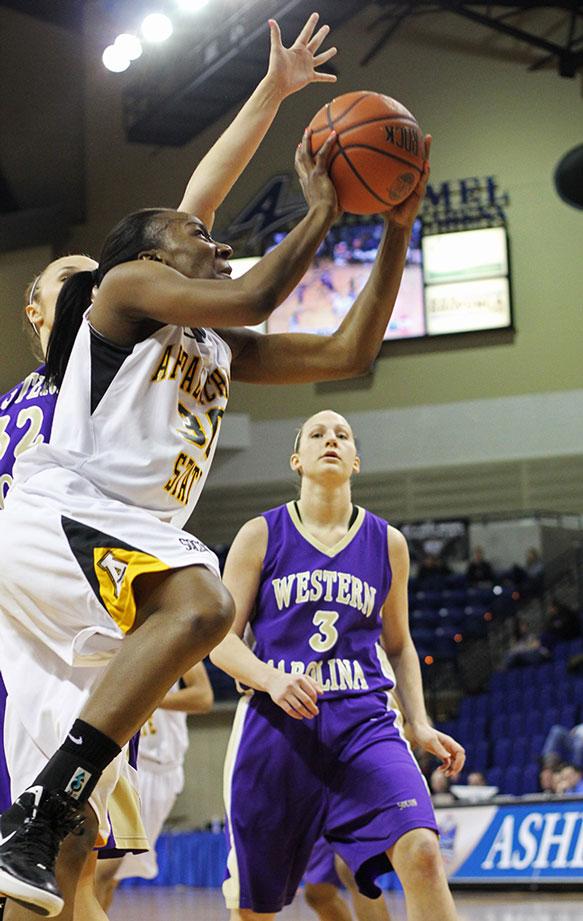 The Mountaineers previously beat the Phoenix in Boone on Feb. 17 by a final score of 71-60. In the only other meeting between the two schools of the season, Elon emerged victorious 66-54 at home Jan. 17.
"It is a lot easier knowing that I can just say to the team, 'Remember what they did?' because it's so fresh in their minds," head coach Darcie Vincent said. "It's especially important with such a young team, scouting reports are so important for us."
For the second-straight year, Chattanooga is the No. 1 seed after compiling a 26-3 record and ending the season on a 22-game win streak that dates back to Dec. 1.
The Mountaineers enter the tournament with five freshmen.
Vincent said veteran players such as junior forward Maryah Sydnor and junior guard Katie Mallow are expected to provide leadership.
"We just have to come in with the right mindset," Mallow said. "We have to go in and play for a full 40 minutes."
The Mountaineers have not won three-consecutive games this season, but have a chance to do so after back-to-back wins to close out the season.
"We have to play our game and do whatever we can on our side of the ball," Sydnor said.
The winner of the App State versus Elon game will take on the winner of the Chattanooga game. Chattanooga plays at noon Saturday against the winner of the game between Georgia Southern and Wofford, which tips off at 11 a.m. Friday.
If the Mountaineers advance, its next game would be Sunday at noon.
"It's always good when you're working hard and having fun," Vincent said. "We talked all week about what one thing all our coaches and players wanted to do to become champions. That's our mindset."
Story: Jess Lyons, Sports Reporter
Photo: File photo, The Appalachian