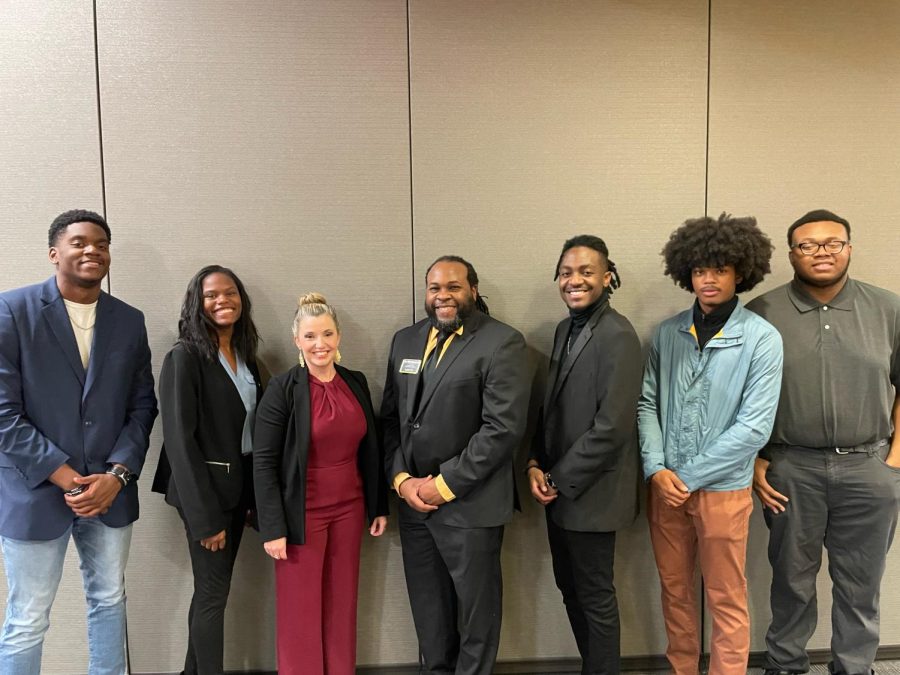 'Don't survive; let's thrive' App State's Black Male Excellence Initiative
February 15, 2023
"D
on't survive; let's thrive," Will Sheppard tells his cohort of young Black men, a group of university freshmen and sophomores. He urges them to share their trouble in detail instead of suppressing their emotions with a "No, I'm good," or "I can handle it." 
As a student-athlete in undergrad, Sheppard understood the isolated feeling of being a Black man navigating a primarily white space alone, and often had to advocate for himself. 
"I think I fit a stereotype," Sheppard said. In his opinion, professors didn't "support, they more shamed."  
While working at Winston-Salem State University, conducting case studies at North Carolina's historically Black colleges and universities with friend and colleague Brandy Bryson, something sparked within the two.  
This was only the beginning of the Black Male Excellence Residential Learning Community. 
Since fall 2021, the residential learning community, located in Cone Residence Hall and available to incoming first-year Black men, set aside a designated space to foster academic, professional and spiritual growth among the cohort. 
"This is a place where they can have a sense of belonging and once they're comfortable and have their needs met, they feel like they can branch out," said Sheppard, director of the Black Male Excellence Initiative.    
Bryson, the former director of the university's Inclusive Excellence program, and Sheppard collaborated with Lee Cope from the Student Learning Center to plan, pitch and implement an educational and cultural space dedicated to the enrichment of Black male students. 
With previous research, Bryson applied for the university's  Chancellor's Innovation Scholars grant and received $10,000. 
Bryson's call to action came in Georgia where she worked in child welfare and witnessed the "inequitable treatment" of Black students firsthand.
"I was asked to follow families home to see if they were living where they said they were living. I saw a 7-year-old Black boy be handcuffed by a school resource officer, a 4-year-old Black boy suspended for a week out of pre-K," Bryson said. "It was so many things that happened that prompted me to actually go back to school, get my Ph.D. and study sociological perspectives around race and education."    
The program looks for a commitment to excellence in each of its students. Adaptability, emotional intelligence and social investments are qualities the team wants to cultivate during those four years. 
"Do they have that spark to be better than what they are when they come in?" Sheppard said. "Are they able to drop their ego to really talk about the things they need?"  
Sheppard teaches a first-year seminar, Wakanda Warriors, and examines the intercultural relationships of the movie "Black Panther" and how the emotional struggles relate to college students. He asks how students can become warriors or heroes of their own stories. 
Sheppard centered the course on Black achievement and reliance on a solid support system by taking the cultural phenomenon of the movie and exploring the music, cinematography and spirituality. 
"After watching the movie, it just hit me. I can do that with this movie," Sheppard said. "I asked Dr. Bryson to help me come up with a curriculum and how to really frame the class."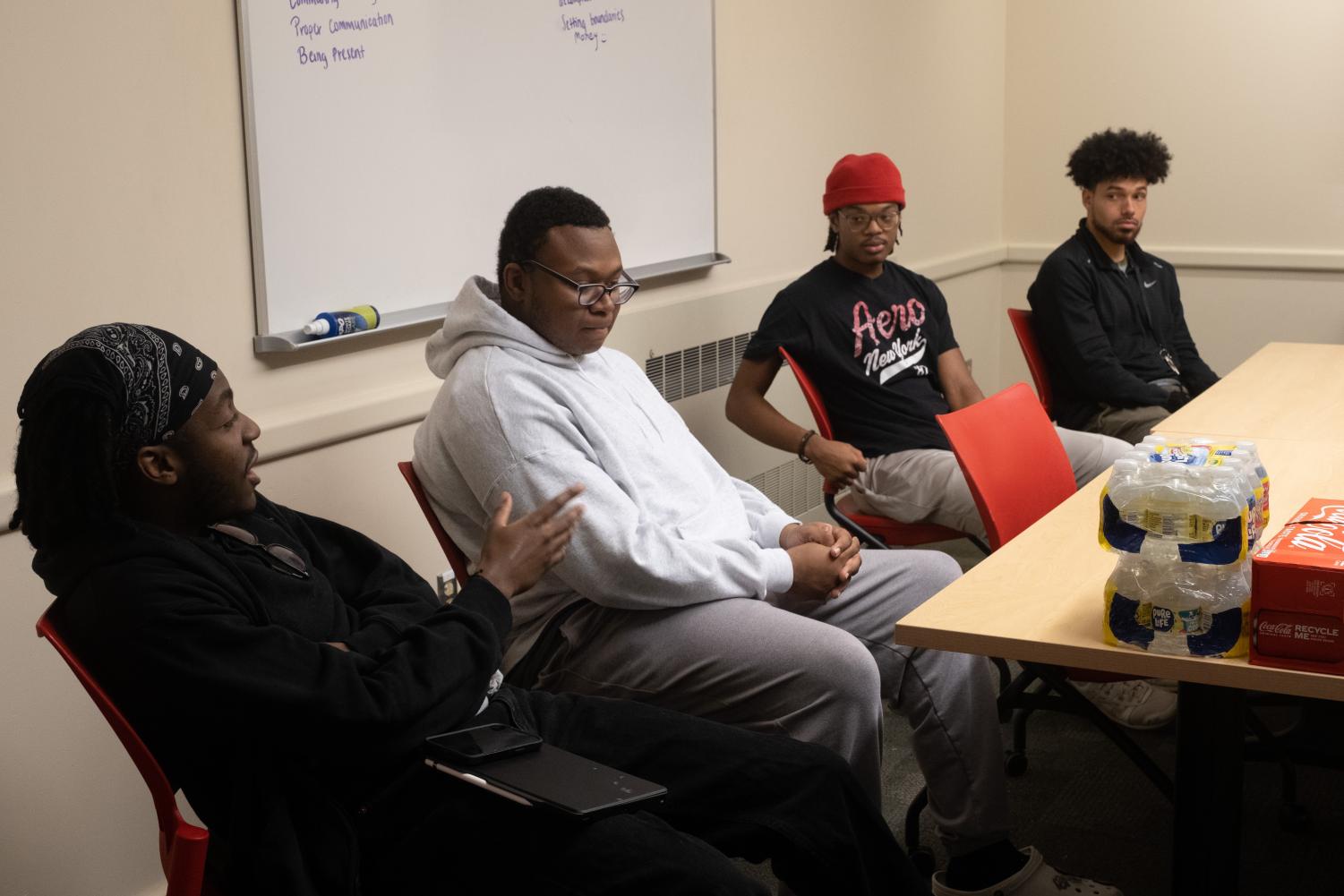 Adrian Everett, a sophomore business management major and returning cohort member, nearly rejected the initiative's invitation because of the seminar. 
"The reason I almost didn't join was because I thought it would be a white professor," Everett said. "So me and my parents were like 'No way I'm gonna let a white guy preach to me about Wakanda.'" 
After researching more about the seminar, Everett said he felt better about committing to the program. 
Although not in the cohort herself, Jaila Hatcher, the BMEI resident assistant and a sophomore health management major, said she feels a sense of camaraderie and acceptance among the group. 
"It's just an amazing thing to watch and to be a part of the conversation sometimes but also knowing that they know, and I know, when they need me in any way, shape or form, I'm able to be there," Hatcher said. "They're able to find comfort in me outside of my Blackness, and that's amazing." 
David Itson, a freshman accounting major and member of this year's cohort, recognizes the support structure everyone had a hand in building. 
"This cohort is a lot more people that are going out of their way to make sure that this program is stable," Itson said. "I think that's the difference between the first cohort to second is that we do have a lot more students that are willing and able to put in the work to make sure this program stays in the longevity." 
Hatcher spent two days helping Itson and another student rehearse for a banquet held by the BME initiative, where Itson took the role of a keynote speaker.
"We were running through practices and then we had to get into our outfits and she had made sure they looked all right," Itson said. "It's really like a good family dynamic as well. There's always someone who got your back." 
Without his cohort, Itson said he would feel alone, struggling to keep himself motivated and focused. 
"With Cone as our designated learning community, it does feel at home. I'm kinda at peace," Itson said. "If I didn't have that, I think I would feel more lost."  
Everett said he would "still be in the same shell" he came in when arriving if not for the BMEI. 
"I wouldn't be talking to people and I definitely wouldn't be putting myself out there in a leadership position," Everett said.  
Bryson said predominantly white institutions are missing a "cultural understanding" of students of color belonging to a space. 
"Creating a sense of belonging for students of color at a predominantly white institution is way more than just saying 'you belong here,'" Bryson said.  
Bryson believes addressing institutional oppression and opening collaborative dialogue between students of color and higher education is a necessary step toward inclusion. 
Bryson said a lack of listening contributes to conflict between "anti-racist student activists and higher-ed leaders" and that these advocates aren't being considered in anti-racism conversations. 
Sheppard aims to expand BMEI beyond Cone Hall and integrate active learning and professionalism into the academic departments and social activities for his students. For that to work, it will take the entire community. 
"What I hope is when they leave, they can say that 'This program made me better when I was at App State,''' Sheppard said. "I want to see them walk across that stage. If you come here as a Black male, you need to be a part of this program."