Burying the Bison
Stifle the ground game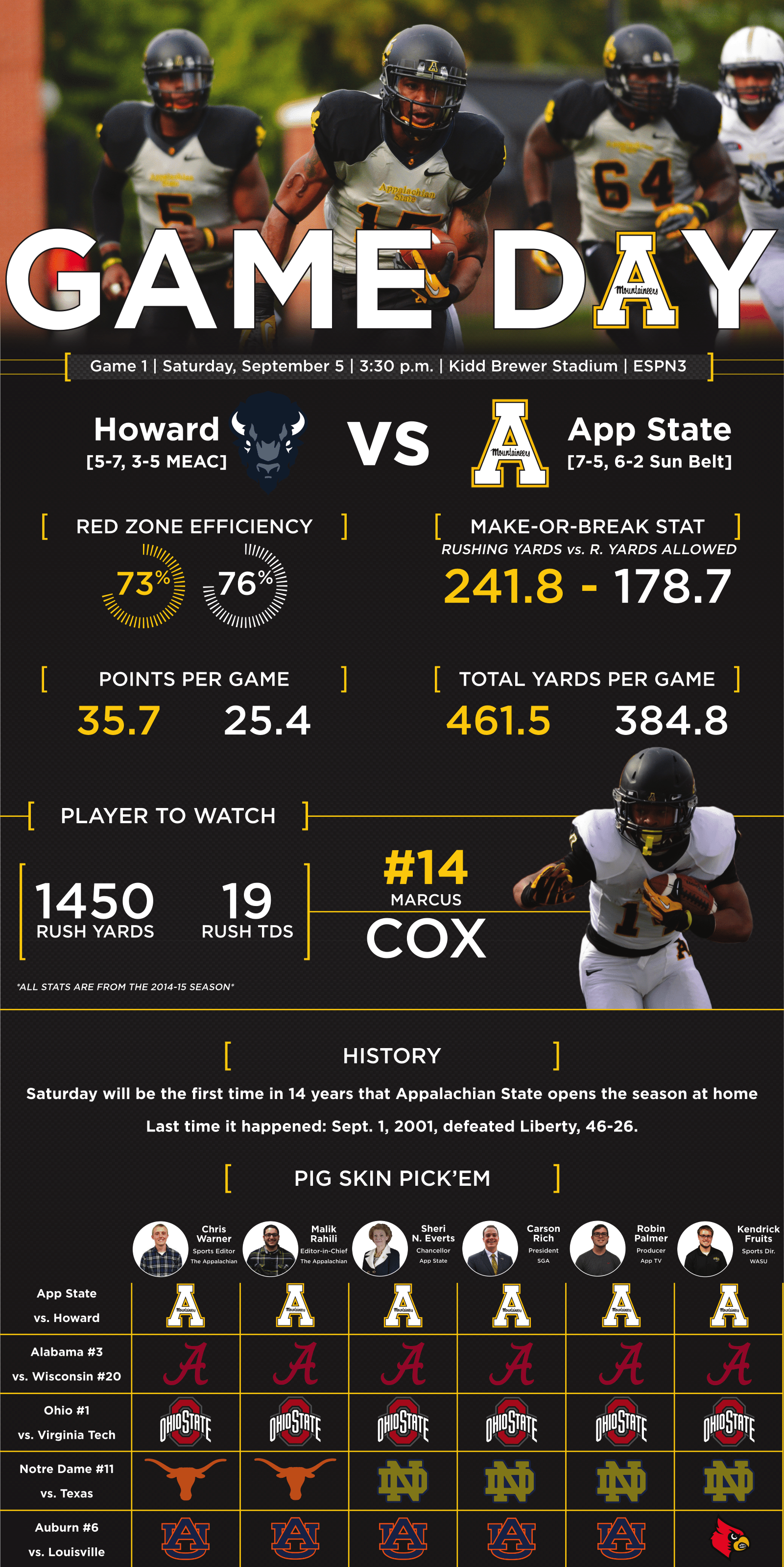 Howard suffered a huge loss offensively with the graduation of four-year quarterback Greg McGhee, the Bison's all-time leader in total offense.
Last season, McGhee accounted for approximately 70 percent of the Bison's total offense. Out of 4,618 total team yards offensively, McGhee was responsible for 3,235 of them, including 847 rushing yards. He was also responsible for 28 of the team's 42 total touchdowns.
While there's no way to replace that production overnight, the Bison will look to returning senior running back William Parker, along with redshirt-senior running back Aquaniu Freeman, to fill the void offensively.  Parker rushed for 673 yards and seven touchdowns last season, while Freeman rushed for 421 yards and five touchdowns.
Redshirt-junior quarterback Jamie Cunningham, who's expected to replace McGhee this season, has only completed one pass for 4 yards in his collegiate career.
For this reason, I expect the Bison to be content with handing off the ball to an experienced one-two punch in Parker and Freeman, something the Mountaineers must be prepared for defensively.
Shake off the rust
While I hesitate to call any game at the college level a tune-up game, App State should hopefully be able to use this game to rebuild the momentum they generated to finish last season, when they finished on a six-game winning streak.
Offensively, the Mountaineers should look to the ground early and often in this game, utilizing their strong stable of backs featuring Marcus Cox and Terrence Upshaw, among others.
Howard gave up 178.7 rushing yards per game last season, while the Mountaineers averaged 241.8 rush yards per game, something I'm sure the coaching staff knows and plans to exploit.
Defensively, the Mountaineers may not see many drop-backs by the inexperienced Cunningham, so the sack totals may not be monstrous. However, they were the number-one defense in the Sun Belt for a reason last season, and returned 10 starters.
This game could get ugly for Howard, early, if the team can't find room to run and is forced to pass heavily.
Story by: Chris Warner, Sports Editor 
Infographic by: Malik Rahili, Editor in Chief