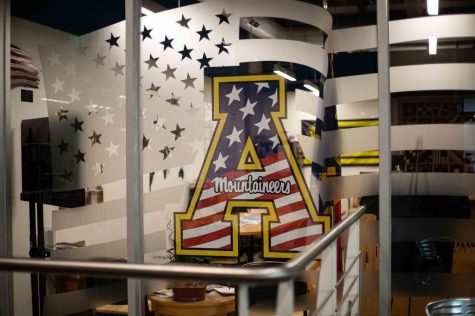 Emily Broyles, News Reporter
February 23, 2019
App State was named a 2019-2020 Military Friendly School for helping student veterans and those on active-duty succeed on and off campus. App State was also one of four schools that received the Gold Distinction...
February 20, 2019

February 20, 2019

February 18, 2019

February 17, 2019

February 9, 2019

February 8, 2019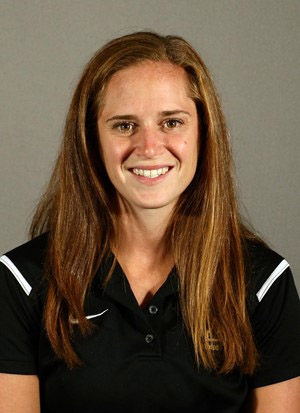 Jackie Park, Associate News Editor
February 15, 2019
Some of the most valuable members of every team never get any time on the field. Christina Biddle, athletic trainer for the App State baseball team, got her start in athletic training in high school. Biddle...
February 15, 2019
Senior pole vaulter Tristan Shaver has won the pole vault in each of the team's four meets this season. He also broke a school record at the Buccaneer...
February 14, 2019
There has been a serious culture change for the App State women's basketball team in recent years. Last season the team made it to the quarterfinals...
February 10, 2019
Coming off of a 21-point victory over Texas State Feb. 7, the App State women's basketball team came up short against UT Arlington, losing 72-65 in the...
February 8, 2019
Along with the warm weather that comes with spring comes new seasons for many App State teams including the softball team. After a 17-35 finish in the...
Cameron Stuart, News Reporter
February 21, 2019
Students are sharing their personal stories about mental health with you during Y(Our) Story. Y(Our) Story will take place on Feb. 27 at 8 p.m. in the Blue Ridge Ballroom as part of semicolon week. Roy...
February 21, 2019
For nerds around campus, there is a wide range of organizations to get involved with. From anime to Quidditch, App State is far from lacking in special-interest...
February 20, 2019
Tackling genital mutilation in Bosnia, pubic hair, the gift of birth and the experiences of being transgender, "The Vagina Monologues" is produced...
February 20, 2019
On Feb. 16, campus service organization Appalachian and the Community Together held its 15th annual Dance Marathon at Legends to benefit the Western Youth...