The Appalachian State Mountaineers men's soccer team continued their preseason dominance, demolishing a well-respected High Point soccer team 5-1.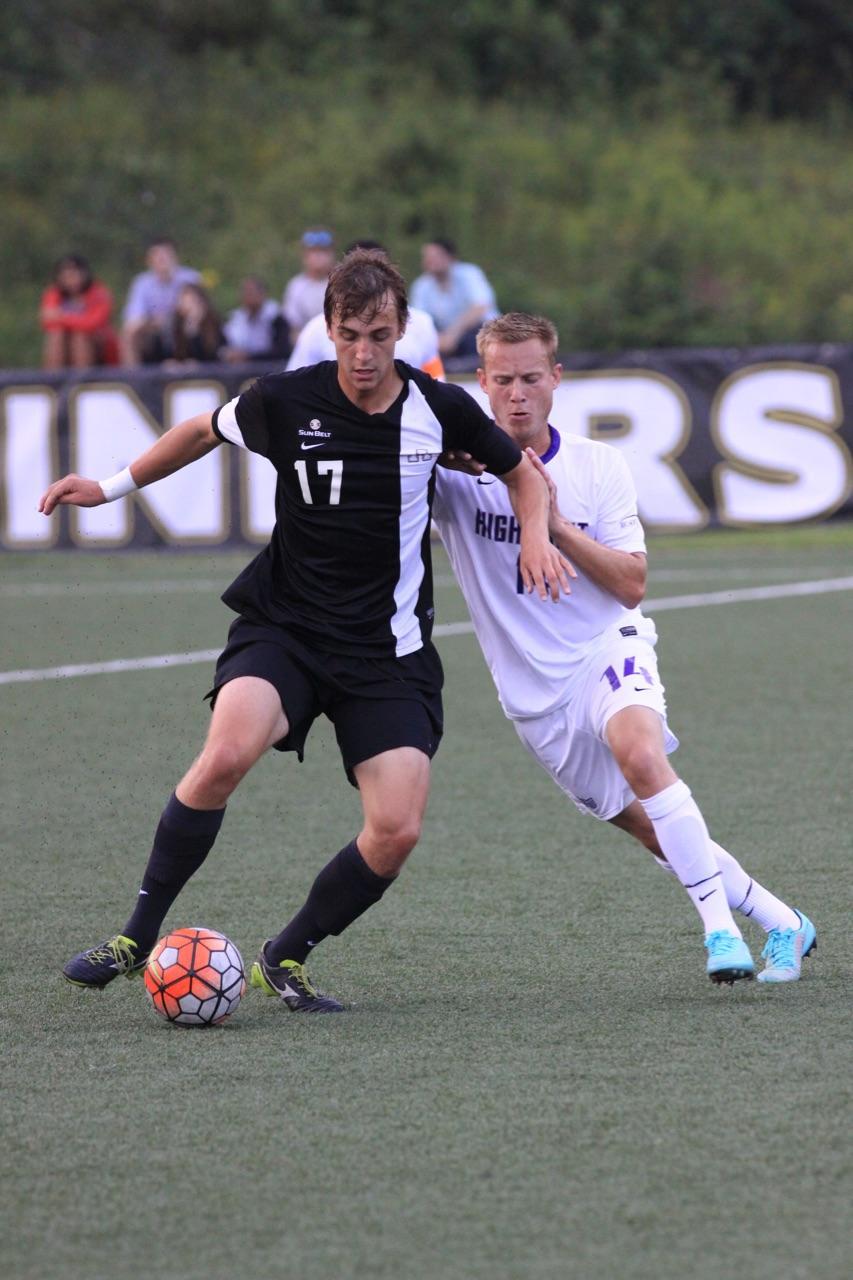 "We just tried to put everything together that we worked on in the pre-season. It was the best execution we've had of a game plan in the four years I've been a coach," head coach Matt Nelson said. "The players were excellent, they came out and did what was asked of them."
The Mountaineers started off strong, as it only took 17 minutes for junior forward Stephen Chapman to find the back of the net. Chapman scored a header off a cross curled in by senior midfielder Alex Herbst.
Chapman wasn't content with just one goal as he continued to dismantle the Panther's backline all night long, scoring again in the 23rd minute. Junior midfielder Donovan Japp sent in a beautiful through-ball connecting with Chapman inside the penalty box. Chapman took a step in and finessed a well-placed ball to the lower right corner of the net, giving the Mountaineers a 2-0 lead.
Minutes later, sophomore defender John Walrath assisted Chapman for his third goal of the half, giving Chapman a hat-trick in just the 33rd minute.
Chapman's reign didn't end in just the first half, he also earned his fourth and final goal of the night in the 50th minute, assisted by freshman midfielder Raheem Somersall. 
The Mountaineers played great defense all game long, only relenting in the 72nd minute, when High Point's sophomore forward Avery Ryan snuck in a goal past senior goalkeeper Jaron Bradley.
To end the night, freshman power took control with freshman forward Anson Girone assisting freshman midfielder Ian Bennett on a late 85th minute goal. Bennett was able to make enough space and send one home to the top right corner of the net, giving App State a 5-1 lead.
"We were solid tonight, we kept everything compact," freshman defender Jamir James said. "We should be looking good coming into the season."
Chapman said that the team had good practices in the past week and clicked in the first half after the first goal.
"It's just preseason but we will try to keep this momentum heading into the regular season," Chapman said.
The Mountaineers will open the regular season on Aug. 28, as they travel to play North Florida in Jacksonville, Florida.
Story by: Brent Gilmore, Intern News Reporter