Historians preserve the Junaluska community through photos and journal entries
As the history of the Junaluska Heritage Association erodes from public memory, three women have continued to document experiences of the historically black community in Boone as far back as the 1860s. Since before the Civil War, the small community called Junaluska, also called "The Hill," has endured generations of black history in a predominantly white area of North Carolina.
After celebrating 100 years of duty to Boone in 2018, the Boone Mennonite Brethren Church, which has housed the JHA meetings since 2011, will continue to preserve its history into 2019. JHA historians, Roberta Jackson, Sandy Jackson and Susan Keefe have already facilitated proper recognition for African-Americans who died throughout Junaluska's history with the installation of a headstone in the Boone City Cemetery in 2017.
The collaboration with the Boone Historic Preservation Commission gave names to more than 75 Junaluska members, among which were military veterans and slaves, according to JHA.
In 2019, three of the association's historians will continue to research the lineages of the many families who have established lives in Junaluska over the centuries. They hope to finish the lineage project this year. Because family lines within the Junaluska community can be traced at least as far back as the Civil War, the most effective sources for this research are family journals, photos and even death records.
Junaluska and the church received Roberta Jackson and her sister Sandy Jackson when they were both teenagers. During those times, today's small town seemed even smaller still in the 1950s. Into their teens, Roberta Jackson and Sandy Jackson were sheltered from the segregated town of Boone that moved below the historically African-American community.
During Roberta Jackson's teenage years, her mother especially attempted to shelter her from the reality of racism and prejudice, Roberta Jackson said.
Sandy Jackson, however, gleaned stories from her grandfather about segregation and violence against blacks in the rural small town.
When JHA formed in 2011, Sandy Jackson became the main historian for the group. She was originally inspired by the memories of her childhood, those she loved and her grandfather's stories. Sandy Jackson made it a goal to educate the people of Boone and to illuminate the stories that were never told.
"The more I dig and continue to find out new things about the history of this area, the more I'm encouraged to dig deeper," Sandy Jackson said.
Susan Keefe, who retired from her position as a history professor at App State, is working on a book that consists of interviews from various members of the Junaluska community and their experiences in Boone. For testimonies from ancestors living in the 19th century, Keefe consulted photos and journal entries taken from family members who preserved the writings of their predecessors.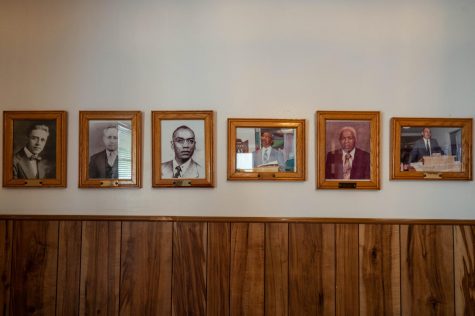 "I poured over miles of microfilm and years and years of written history that came directly from the pens of those who lived over 100 years ago," Keefe said.
Preserving the history of the community's past is JHA's main goal, Roberta Jackson said.
"It will continue to allow our family to be self-sustaining, it will carry our stories even after we no longer can," Roberta Jackson said. "I want our grandchildren to pass to their grandchildren our stories and to be proud of where they come from and to be even better than we ever were."
View Comments(1)
Donate to The Appalachian
Your donation will support the student journalists of The Appalachian at Appalachian State University. Your contribution will help us cover some of our operational costs, and continue to provide professional development opportunities for our students at App State. Thank you for your support of local journalism!
About the Contributors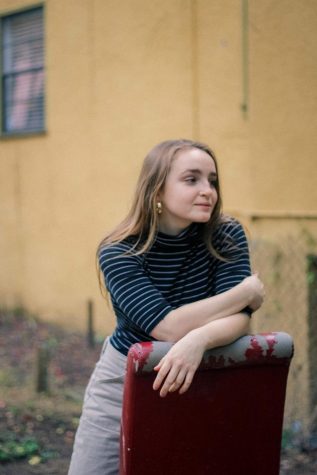 Hayley Canal, Staffer
Sophomore Communication, Journalism and Sustainable Development major

E-mail: canalha@appstate.edu