Although there are several resources on our campus for Appalachian State students to study abroad in other countries, there are also many opportunities for other students around the world to come to App.
Appalachian State has several partner institutions around the world that allow students to study at App State for the semester or even a year. These students come from a variety of places ranging from Europe to Australia and Asia to South America.
So why do these students decide to come to our little corner of the world here in Boone, North Carolina?
"We had a lot of different partner universities within the United States [at my university back home], but I thought that App State was specifically interesting because it's located in the South in the Bible Belt, which is something I'm not used to culture-wise for my own home town and my own environment,"  Mae Müller, a German native and junior American studies major, said.
These students not only have to deal with everyday college student problems, but they also have to learn a whole new culture.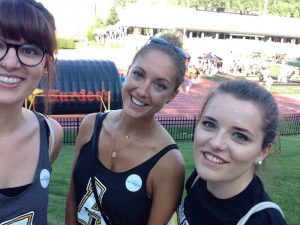 "When I got off the plane I was like, 'Wow this is so different. I have to tip, how do I tip?'" Annika Sharard, an Australian native and senior public health major, said.
It's not just the little things like restaurant courtesies that make Boone and the United States different for these students.
"Everything is bigger and everything's really extreme," Müller said and used big trucks that drive on Boone's roads as an example.
Even our own campus, something many students take for granted, is very different for these international students.
"Everything's really clean. Where I live is not clean at all," Joan Rojas Martinez, a Chilean native and senior geography major, said.
The atmosphere outside of the classroom is just another example of what makes the students' experiences in the U.S. so different.
"I think in the U.S. it's so easy to make friends. I've found that if you go up to any American in class and you just sit next to them, you just get to talking," Alena Kaltenbach, a German native and graduate student, said.
Many of these students take classes within App State that then transfer over to their respective schools. Although the classwork is the same, the classroom dynamic and the amount of school work is different.
For many international students, their universities have professors that will lecture and provide instruction during the class, but will not give any homework or assignments to work on after class. It's not until final exam time that students have any work outside of class.
"During the semester it's so easy because you have so much time when you go to university, but when all the exams are due you're just buried in your room for four weeks," Kaltenbach said.
International students are also not very familiar with residential hall life. For many schools around the world, students will often live with their parents or in apartments in the city. There isn't as much on-campus living.
"Living on campus is only a thing if you're from a rural area. We only have four residence halls on campus and they're relatively small," Sharard said. "Most people would commute about 45 minutes by train to get to university. That's common, but also a lot of us live with our parents still."
So does a residential housing life make a difference in a student's college experience?
"People [in Chile] live at home with their parents. I think many people here are more mature. They are younger but more mature," Martinez said.
Martinez also pointed out that one of the reasons people here in the U.S. are younger is because many majors in our country take around four to five years to complete.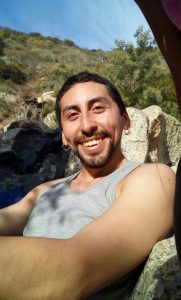 That isn't the case in Chile, where it takes five or six years to complete. "That is the duration of the major but most people finish in more time," Martinez said.
So how is it that these students handle such big changes? Luckily, there are several resources on campus for international students to use; one of the biggest is International Appalachian.
International Appalachian, usually known as INTAPP, is a student-run organization that works to promote studying abroad, international recruitment to Appalachian, leadership and internationalization of Appalachian's campus, according to the organization's website.
The club provides several services, including picking up the students from the airport and taking them to orientation, and even just being a resource on campus for these students to ask questions.
"We go the first day they get there and make sure all of their bags are there and they have all of their visa stuff figured out," senior global studies and Japanese major Alivia Hancock said. "And we do give them orientation here at App State and help them into their dorms and figure out where all of their classes are."
Many of the international students are extremely appreciative of the group's efforts and mentioned that a lot of their other international friends who attended different U.S. universities have not received the kind of help they have here at App.
"They have been there for us a lot. They were involved a lot [with orientation week] and they helped us a lot," Müller said.
INTAPP also plays a large part in helping the international students answer questions before they ever even step foot on campus.
"There were some questions I had that were more for students than teachers and a lot of the INTAPP members were in the fall Facebook group, so I messaged them individually," Sharard said.
Overall, there are a lot of experiences, as well as lessons, that these students are learning as they continue with their time at App.
"I always say that things are weird, and I have to accept that weird is not weird, it's just different," Sharard said.
It's not just other students that can gain from these experiences either. Hancock, vice president of INTAPP, is a large advocate for App State students studying abroad.
"I think we're at a really critical place socially and politically on a global scale, that people need to realize not everyone is like them and different isn't bad," Hancock said.
Story By: Mariah Reneau, A&E Reporter
Courtesy Photos