Junaluska navigates a changing future
Amid higher rent, residents leaving and historical preservation efforts, Boone's historically Black community faces a changing future.
February 14, 2023
"Slow — Children At Play."
The sign sits on the side of a small, quiet street on a snowy Monday afternoon. But there are no children in sight and the nearby playground lies empty, its snow-covered grass revealing few footprints and its swings moving softly with the breeze. 
No voices can be heard, only the distant barks of dogs and birdsong. The houses are lived-in but quiet, as is the church up the hill, its congregation having long since dispersed after the previous day's service.
This is Junaluska, a close-knit, centuries-old African American community just north of downtown Boone. According to the
Junaluska Heritage Association
, it is the only one left in Watauga County. 
Though the community's origins are unclear, according to the JHA's
historical archive
, the community has existed since at least the mid-19th century. Developing as a somewhat self-sustaining and largely separate community from the rest of Boone, Junaluska remained fairly independent until the legislation of the Civil Rights Era "brought a rocky end to legally-sanctioned segregation." 
As Boone continues to grow in both size and population, Junaluska's experience is different. Their community is growing smaller.
"There were more people, more houses," said longtime Junaluska resident and JHA facilitator Roberta Jackson. "Some of the homes have been torn down and not rebuilt, so and then just the number of people, because when I was growing up, there was enough that we had, for a while, we had our own school until it was integrated, and there were people. There's just not as many people as it used to be."
Lynn Patterson, left, and Roberta Jackson ,right, pose for a portrait at the 105-year-old Boone Mennonite Brethren Church. As members of the church and life-long locals to Junaluska, they stand as respected community leaders. Photo by Evan Bates.
Jackson's daughter, Lynn Patterson, grew up in Junaluska as well. Lynn Patterson said much of the community's closeness comes from the fact that many community members are relatives.
"There are three families in our community, three large families, and I descend from two of the three families," Lynn Patterson said. "So everybody was a cousin." 
Lynn Patterson grew up together with much of her extended family, as her grandmother was one of 16 siblings "in the immediate area." Though she said her childhood was different from those of many people she has shared her story with, she said "I wouldn't change my childhood for anything."
"We were always playing, always into something," Lynn Patterson said. "It was a community within a community because if you did something at someone else's house, you knew you were in trouble by the time you got home because they would call. The women would call around to each other, tell what we'd done, so by the time we got home we were in trouble, but it was a lot of fun."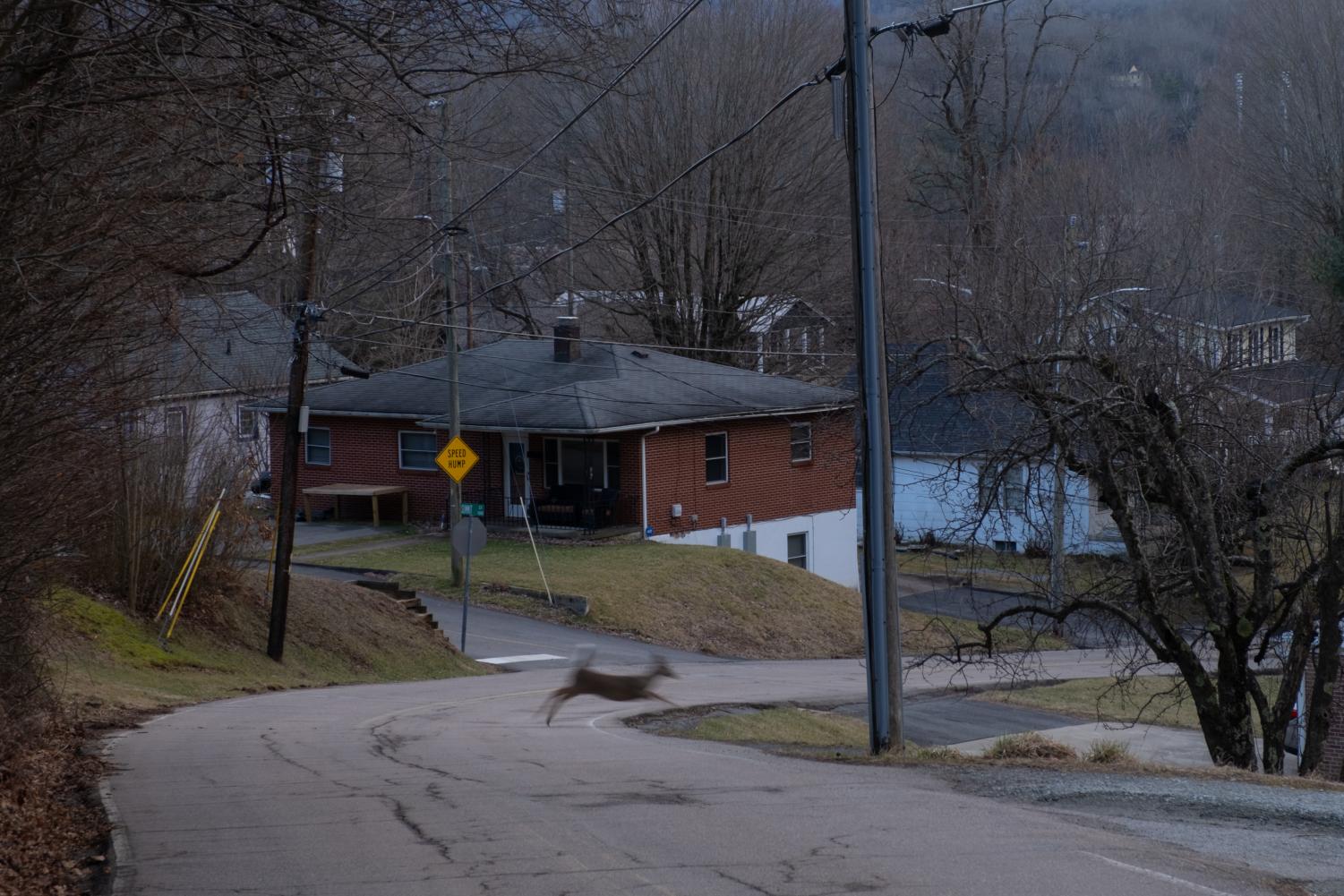 Though the community remains close, many members have begun to move away in recent years. Lynn Patterson's daughter, Alana Patterson, who also grew up in Junaluska, said a major reason for this has often been opportunities elsewhere that previous generations did not have access to. 
"A lot of the times, the younger generations are getting more opportunities than our parents or grandparents got," Alana Patterson said. "Then with these opportunities, we're taking them and that takes us away from the community." 
Brittany Washington, Alana Patterson's cousin, is among those who have moved away from Junaluska in recent years. She now lives in Georgia with her husband and daughter, but said there are many aspects of community life in Junaluska she misses, especially the close proximity to her family.
"It's a very big difference coming and moving states away, especially with it now that I have a daughter, because I grew up with my grandparents and my cousins and my family every day, you know," Washington said.
She added she's making sure to stay connected with her daughter's grandparents and aunts in Junaluska "so she's familiar with who they are."
For younger generations in Junaluska, reasons for moving elsewhere are not limited to outside opportunities. Lynn Patterson said affordability has also become a barrier to remaining in the community.
"A lot of our kids have moved out, and I think, honestly, that they would move back if it was affordable," Lynn Patterson said. "Right now it's not affordable for them to move back, you know. A lot of people are hanging onto land because we like to think that the only thing they don't make more of is land, and that's true."
Alana Patterson said developers have been attempting to purchase land in Junaluska, as it's a "pretty prime location" due to its proximity to downtown Boone.
"I know my grandmother, my mom, they've been contacted by people in the town wanting to buy their lands," Alana Patterson said. "But they don't want to put houses there because, as you know, land in Watauga County is super expensive."
In addition to its location, the availability of housing as a result of the community's decreasing population has allowed new residents and students to move into Junaluska in recent years.
"It's a pet peeve for me because I feel like the community is being gentrified in a way," Lynn Patterson said. "Not in a bad way; I don't have an issue with families moving into the existing structures, but we have people buying up existing structures and tearing them to the ground and building up million-dollar homes, and so it's really increasing the tax value and we're starting to see that now, so it's harder for us to live."
Despite the changes Junaluska is going through, the sense of community within it remains. The Boone Mennonite Brethren Church, located in the heart of Junaluska, serves as a major religious and community center for its residents.
"It's the place where people come to celebrate," Washington said. "It's a place where people come to grieve. It's the place where people come to worship every Sunday, you know, and even if you don't go to church every Sunday, you always know that that's your home church."
A house off Church Street hidden by a tall wooden fence at the top of the neighborhood visible through camera manipulation. Photo by Evan Bates.
Though Junaluska continues to reckon with the challenges their community experiences today,
recognition
for them and their history has grown throughout the Boone community in recent years.
"The Town of Boone has been really good," Jackson said. "When people realize that we're interested in preserving our community, they try to help."
Jackson said that one possible preservation effort concerns homes in the community, so she has been looking into the possibility of working with the town to address it.
"I was just thinking the other day, there are people in the community who can't afford to keep their houses, the upkeep of their houses," Jackson said. "I was thinking of a way that we could work with someone to preserve the homes here that the older people are living in, but I'm working on that."
Alana Patterson said Junaluska's presence and visibility throughout Boone have also grown, as the community is more focused on "outreach" than it used to be. 
"It seems like now the push is to kind of spread out into Watauga County and really, like, integrate ourselves into what's happening in the county and making sure people know that Junaluska is a part of Watauga County history," Alana Patterson said.
Though only time will tell what the future holds for Junaluska, community members are optimistic that its people and history will always remain a part of Boone.
"Anytime we've been able to expose, like, what our neighborhood is, who we are as a people, like, our stories, our community, our culture; I think that because of that, it will never go away," Washington said. "And so that's something that I think is important for the future, is that people still will find it relevant and know who we are, like, our history will not die and our stories will forever be told."