Rachel Foutz unanimously approved as Elections Court Chair
Rachel Foutz, chair of student conduct and senior accounting major, was unanimously approved as the Student Government Association election court chair on Jan. 22. One senator abstained from voting.
The nomination was tabled during the Dec. 4 Senate meeting after questions of her involvement in the Milbourne.Kelly campaign arose. DeJon Milbourne and Brigitte Kelly are the current SGA president and vice president.
DeJon Milbourne, junior accounting major, previously said Foutz was not part of their campaign and was on a Facebook page for supporters.
Milbourne was called to the floor to answer senators' questions by freshman class senator and political science major Emily Hogan.
Senators asked Milbourne about his relationship with Foutz, when he added her to the campaign, if he had talked to Foutz about running for president again and if she saw herself running the Elections Court without bias.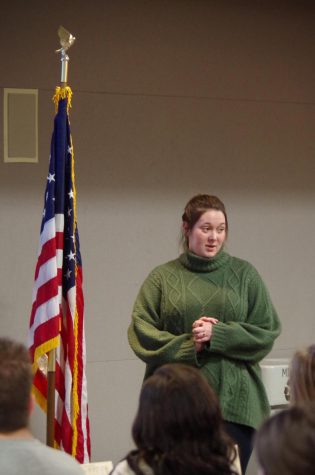 Foutz was called to the floor after Milbourne.
Foutz said in her opening statement that she liked the Facebook page because Milbourne had asked the Walker Fellows, an outreach group for the Walker College of Business, to like it.
She also said she would not report to anyone but the student body and Chris Hinton, who is the director of elections.
"I view this as my opportunity to just give back to the community," Foutz said.
During the Senate confirmation hearing, senators asked Foutz if she knew she was a member of the Facebook group before last meeting and if she considered herself as a volunteer or part of the campaign.
Foutz said she assumed that it was just in support of Milbourne and not any part of the campaign.
The Senate moved to vote as soon as Foutz was escorted from the room. 
"I am glad that they were able to reaffirm that she was the best person for this job," junior political science major Kelly said. "I am excited to see the work that she does in the upcoming spring election."
Elections Court Chair responsibilities include:
• Updating the Senate, cabinet or advisers "to uphold the rule of law in the Elections process."
• Taking actions that are "necessary to ensure adherence to all Elections related Rules and Policy."
• Giving "appropriate, impartial, and objective advice relating strictly to elections procedure and pending or potential cases upon request."
Leave a Comment
Donate to The Appalachian
Your donation will support the student journalists of The Appalachian at Appalachian State University. Your contribution will help us cover some of our operational costs, and continue to provide professional development opportunities for our students at App State. Thank you for your support of local journalism!
About the Contributor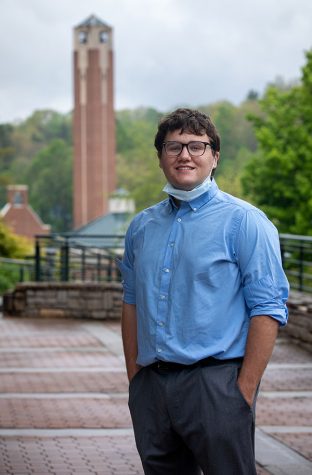 Moss Brennan, Reporter
Moss Brennan (he/him) is a senior journalism major with a minor in political science and media studies. He has worked on The Appalachian since freshman...