Rhiannon Giddens to start off 'The Schaefer Center Presents' series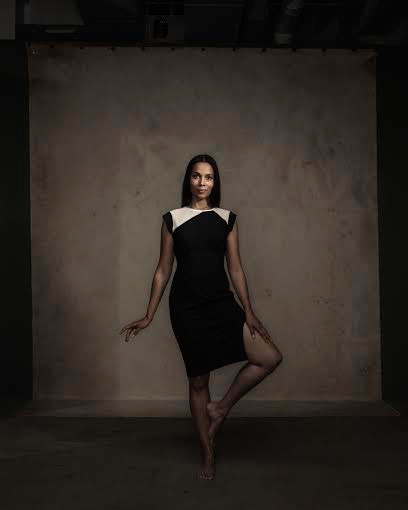 The Schaefer Center will be begin its performance series, "The Schaefer Center Presents," with singer and songwriter Rhiannon Giddens on Sept. 24.
Giddens' solo album, "Tomorrow Is My Turn," has received praise from Rolling Stone, The New York Times, NPR and other outlets.
Anna Gaugert, the director of marketing and public relations for the Department of Arts and Cultural Programs, said that Giddens was easily chosen to be a part of their series.
Jon Parcles of The New York Times wrote that her voice is a "perpetually soulful marvel."
"She can summon the power of a field holler, Celtic quavers, girlish innocence, bluesy sensuality, gospel exaltation or the pain of slavery," Parcles wrote. "She can sing velvety, long-breathed phrases or rasp and yip like a singer from the backwoods long ago."
Many know the singer from the Grammy award-winning African-American country, blues band Carolina Chocolate Drops.
In February, Giddens released "Tomorrow is My Turn," which was one of NPR Music's 25 Favorite Albums of 2015. Listeners compare her to artists such as Allison Krauss and Patsy Cline.
"The office was really familiar with Carolina Chocolate Drops, and she came from that group, which was actually founded in Boone," Gaugert said. "There's a Black Banjo Gathering in Boone every year in February. She came to that years ago and met some similar musicians with similar taste of music, and so they got together and formed the Carolina Chocolate Drops."
"The Schaefer Center Presents" offers students, faculty and the community a chance to experience various music, theater, and dance performances throughout the year, she said.
"We are looking for artists we think people want to see, so that's our booking process," Gaugert said. "We want an artist that can reach the student demographic, the faculty staff demographic, and we also want the community to come out and to get the community to interact with the university."
Local fan Anna Goodman will attend the event despite a usual lack of interest in concerts.
"A lot of students might not listen to Rhiannon Giddens," she said. "But I think that's part of the great reason she is coming to campus. The Schaefer Center is the one place that caters to the crowd outside of students, and that makes it a great place to close the gap between the campus and the locals."
Story by: Molly Flinchum, Intern A&E Reporter