I can't act like all four years at this school and at this publication have been great. There have been problems, but I can't escape feeling my college experience was made exceptional by this paper.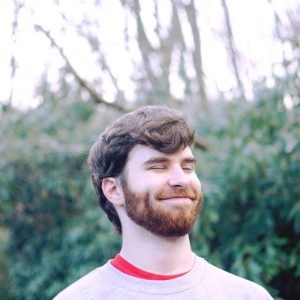 The Appalachian is far and away the most important part of my college career. Yes I took a bunch of classes about journalism and history that I'll take with me, but this place has given me everything I need to function as a journalist. It gave me experience, gave me work samples, gave me connections, gave me professionalism, honed my leadership skills, gave me managerial skills, gave me friends and gave me work ethic.
That last paragraph shoehorns what this place has done for me into a typical resume builder pin
point like you would expect to hear from someone telling you to "get involved."  I vindicated my life choices at this publication. This school, this program and my commitment to journalism were all violently drug out and tested by my experiences at this paper.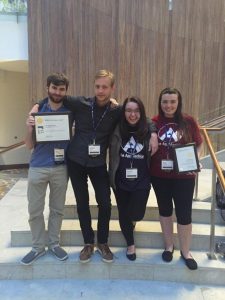 When I came into college I was unenthusiastic. I was in college because it was expected of me and it was the only way I could see getting where I wanted to be: writing for a living. I had several dreams of what I wanted to write about and I didn't want to write books.
I don't believe any degree will make you a great writer, and journalism seemed like a good way to get some practical skills that would help me break into something I would be good at. I was not committed, I just thought it made sense. I got involved at The Appalachian the first semester my freshman year because I thought I should. I had been on the paper in high school, but that doesn't hold a candle to an established college paper.
From there I grew into it. I read some news already but I became more interested in the reporting process. Reporting strategy and piecing together the narrative arcs of the real world became an obsessive interest for me. I still think about it every day, every time I read a story or think about a potential one.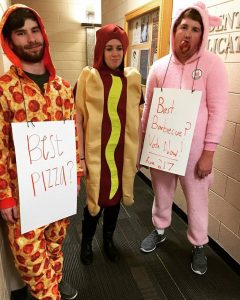 I had a very mixed experience with the paper for the first two years, but because the adviser at the time, Allison, thought to reach out to me while I was not working at the paper during the second semester of my sophomore year, I applied for and got the News Editor job. From there I have had formative experience after formative experience at the paper and a lot has changed over the past couple years. I would do it all again and leaving is surreal.
That's my story in a nutshell and I'm not into melodrama so I'll close by thanking a few people. If I don't mention you by name and you think you were important while I was at the paper, believe me you were, but I want to keep this short and mention some of the people who had a major impact on the paper.
Allison, thank you for believing in and taking a chance on me. I wouldn't still be at the paper if you didn't. That one email pushed my life forward tremendously.
Malik, thank you for believing in and taking a chance on me. I wouldn't still be at the paper if you didn't and your unapologetic risk taking was the best thing about that year.
Sydney, I saw you rise to the challenge and come into your own at the paper in a dramatic way over the past year. You always did what was needed without a second thought and I can't say how much I appreciate that work ethic. You are going to do great next year.
Aleah, thank you for being there.
Dow, miss you bud.
Bye fam.