Berardino "Dino" DiBernardi grew up outside of Philadelphia, where his Italian parents' owned a grocery store.
The newly retired associate vice chancellor of Student Development started working at his parents store when he was 8 years old.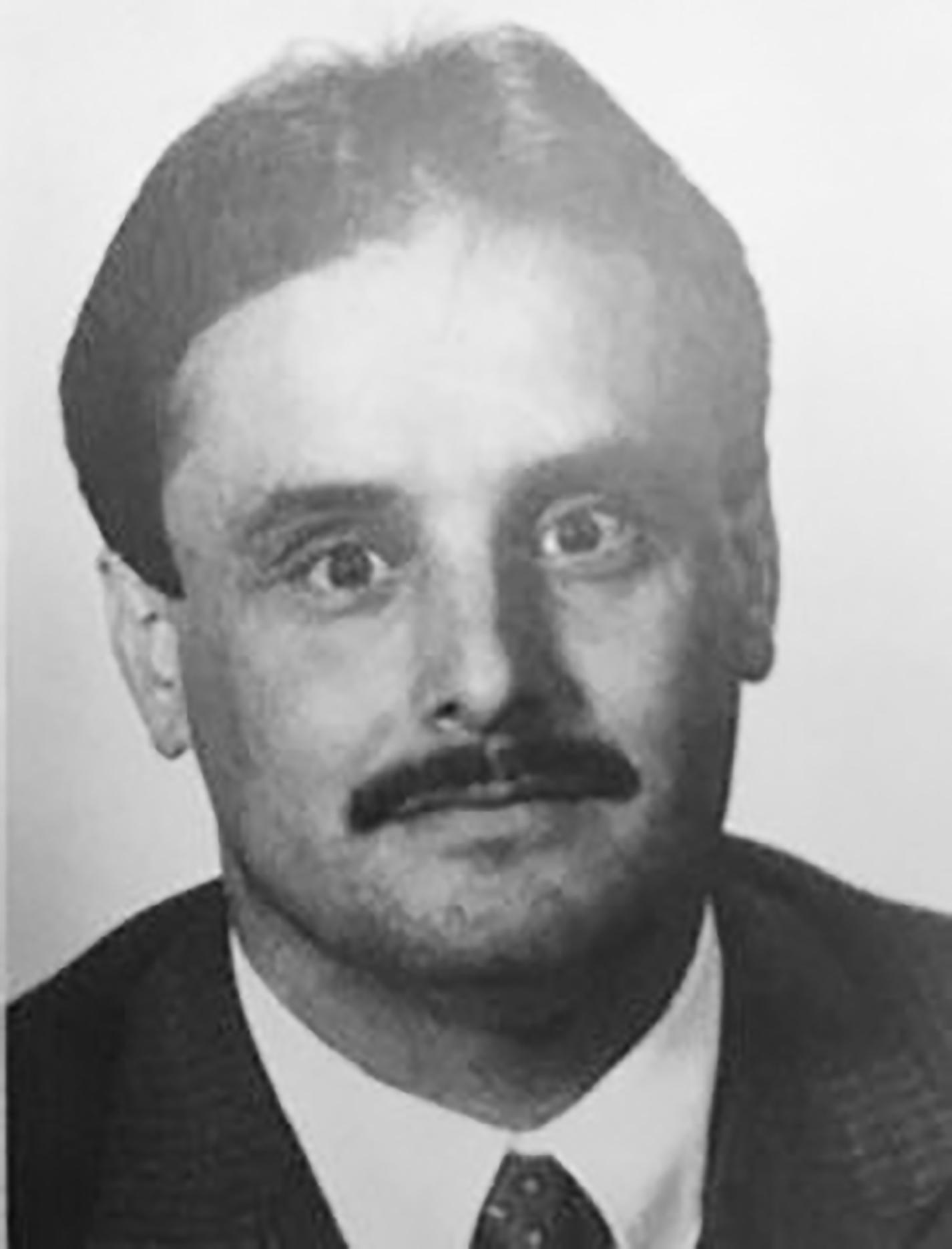 "I joke with people and tell them that I haven't stopped working since I was a kid," DiBernardi said. "As soon as I could count I worked the 1 cent candy case."
At his retirement celebration on Jan. 29, Assistant Vice Chancellor of Student Development and former Plemmons Scholar Matt Dull mentioned stories of DiBernardi's childhood and quoted something DiBernardi would often tell his children: "There isn't anything you can think of that I haven't already tried."
DiBernardi is storied to have been a child willing to test his limits.
Now, DiBernardi is known for testing limits in favor of helping the students of Appalachian State University grow, learn and make a difference, Dean of Students J.J. Brown said.
"He has a way of narrowing that focus to what is best for students, to what is best for students at all times," Vice Chancellor of Student Development Cindy Wallace said. "He always wants to know the line and then see just how close to the line he can get in order to do everything he can for students."
Building Appalachian
DiBernardi's first interaction with Appalachian came in 1976 after he graduated from college and went to work for his fraternity, Delta Chi, as a field secretary. He came to Appalachian to discuss the possibility of starting a chapter on campus.
"I met with Lee McCaskey and in the first five to 10 minutes he said 'no' and then he started talking to me about what I wanted to do once I was done working for the fraternity," DiBernardi said. "The Greek organizations just started on campus in 1972 and they needed somebody to work with the Greek organizations to get them up and running."
DiBernardi started working at Appalachian in 1977 as a Greek adviser and the assistant director for Housing and Resident Programming. He then became the associate director of Complementary Education, and progressed to the associate director of the Center for Student Involvement and Leadership. Then, in 1990, he became the director of CSIL.
He started as associate vice chancellor of Student Development, the position he has now retired from, in 2006.
During his time at Appalachian, DiBernardi completed many projects that have shaped the university of today.
Wallace and DiBernardi worked together to create the Wilson Village, which includes the new wing of Plemmons Student Union, Summit Hall and Appalachian Hall.
"Our creation of the new wing of the student union was an answer to Chancellor Peacock's vision for growing the honors program, study abroad, undergraduate research and academic student development, which are all covered in the new student union space," Wallace said. "We wanted it to be representative of the best of an Appalachian education."
The addition to the student union led to a reconfiguration of existing spaces such as the Club Hub, offices for Greek organizations, an office for The Peel and a bigger space for the Black Student Association, Wallace said.
"It's a whole vibrant place where students flourish," Wallace said. "That's something that we wanted. We wanted students to rub elbows all the time and get to interact and learn from each other."
During his time at CSIL, DiBernardi also started the Plemmons Fellows program which was established in 1994 to honor Appalachian's second president William Plemmons. The program allows entering freshmen who have demonstrated leadership and involvement in high school to participate in in-class and out-of-class experiential learning opportunities.
In addition, DiBernardi has worked directly and indirectly with student groups including the Student Government Association, Greek organizations and Student Media, Wallace said.
But, as he moved up in his career, DiBernardi said it was harder to interact with students on a daily basis.
"I always make an effort to get out and make connections with students," DiBernardi said. "If you don't, it's easy to forget who you're working for."
At his retirement reception, DiBernardi addressed the room and mentioned some of his thoughts on the legacy he leaves.
"If I think about my accomplishments, if I can have any pride, it's that I consider myself part of the architect and being a builder of what Appalachian is today," DiBernardi said.
'Italian stallion'
At the end of the fall 2015 semester, friends, colleagues and family of DiBernardi met to celebrate his retirement and held a roast in his honor.
Brown was in attendance, and he read remarks from former Appalachian administrator Bob Fide, who talked about meeting DiBernardi in the 1970s around the time that Rocky was coming out and said that DiBernardi was "the real Italian stallion."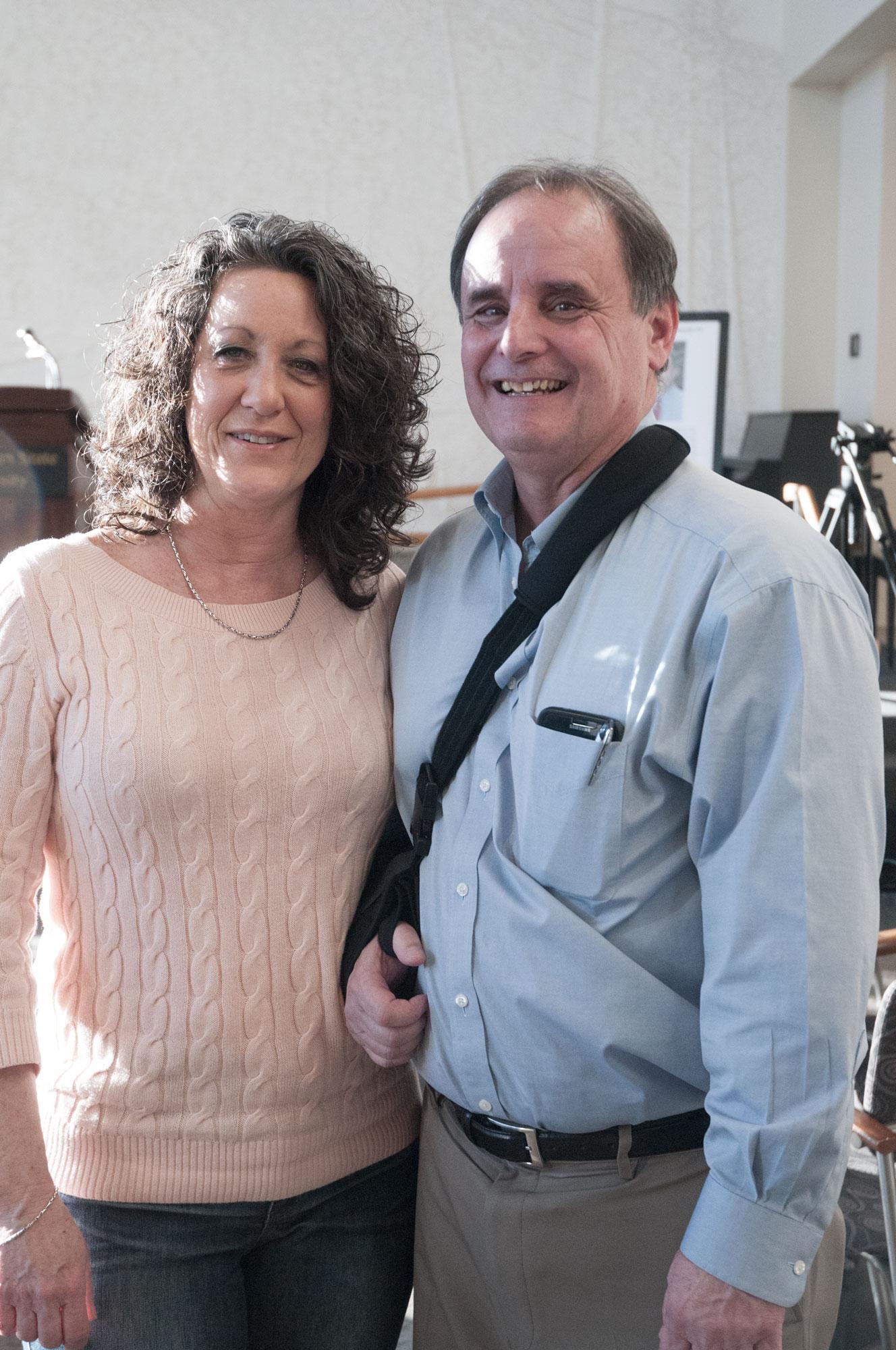 "He can dish it out but he can take it back too, which is fun," Brown said.
DiBernardi not only leaves behind the projects he worked on and the laughs but important memories in the minds of his colleagues and students.
Student Development Executive Assistant Rita Wells started working with DiBernardi indirectly when she joined the division in 1995. But, when he was promoted to associate vice chancellor they started working together directly.
Over the years Wells helped DiBernardi with the Plemmons Medallion, provided assistance with DiBernardi and Wallace's co-taught leadership classes and assisted Student Development as a whole.
On Nov. 4, while at work, Wells started to have back pain that prevented her from moving from her desk chair. DiBernardi rolled her out of the office in her desk chair while Brown and Wallace followed, carrying her belongings to her husband who was waiting to take her to the hospital, Wells said.
Wells' back pain resulted in emergency back surgery, she said. And while she was out, DiBernardi made sure she had nothing to worry about.
"Every time I would call or text he would say 'Don't worry about it, just concentrate on getting better,'" Wells said. "If a student leader or employee is having an issue he takes care of it. He says 'Don't you worry about it,' and then follows through."
DiBernardi and Brown have developed a deep friendship, Brown said, which was extended not only to him but also to his family.
"I think of him hanging out with my two boys when they come in the office, talking with them and mentoring them and telling them to make paper airplanes and go up to the third floor balcony of B.B. Dougherty to fly their paper airplanes," Brown said. "And then, them getting in trouble for throwing the paper airplanes because they hit somebody and Dino saying 'Oh, don't worry about that.'"
Brown said that he asked DiBernardi how soon after DiBernardi's retirement they could make lunch plans to which DiBernardi replied, "As long as you're buying, we're talking days."
Finding that sweet spot
DiBernardi said that his mentors told him that when looking for a time to retire, he should find the sweet spot between being missed and people wanting him to go.
As he came to the decision to retire, Wallace said she tried to put off the conversation.
"I'm sad to see him go but I'm excited for him," Wallace said. "He has been my rock."
Earlier in the school year, a former student of DiBernardi's and member of the Greek community, James Epperson, endowed a scholarship in DiBernardi's name.
To again honor DiBernardi and his legacy, the Appalachian Distinguished Leadership Award was repurposed and is now the Berardino DiBernardi Leadership and Legacy Award, which was announced by Brown at DiBernardi's retirement reception.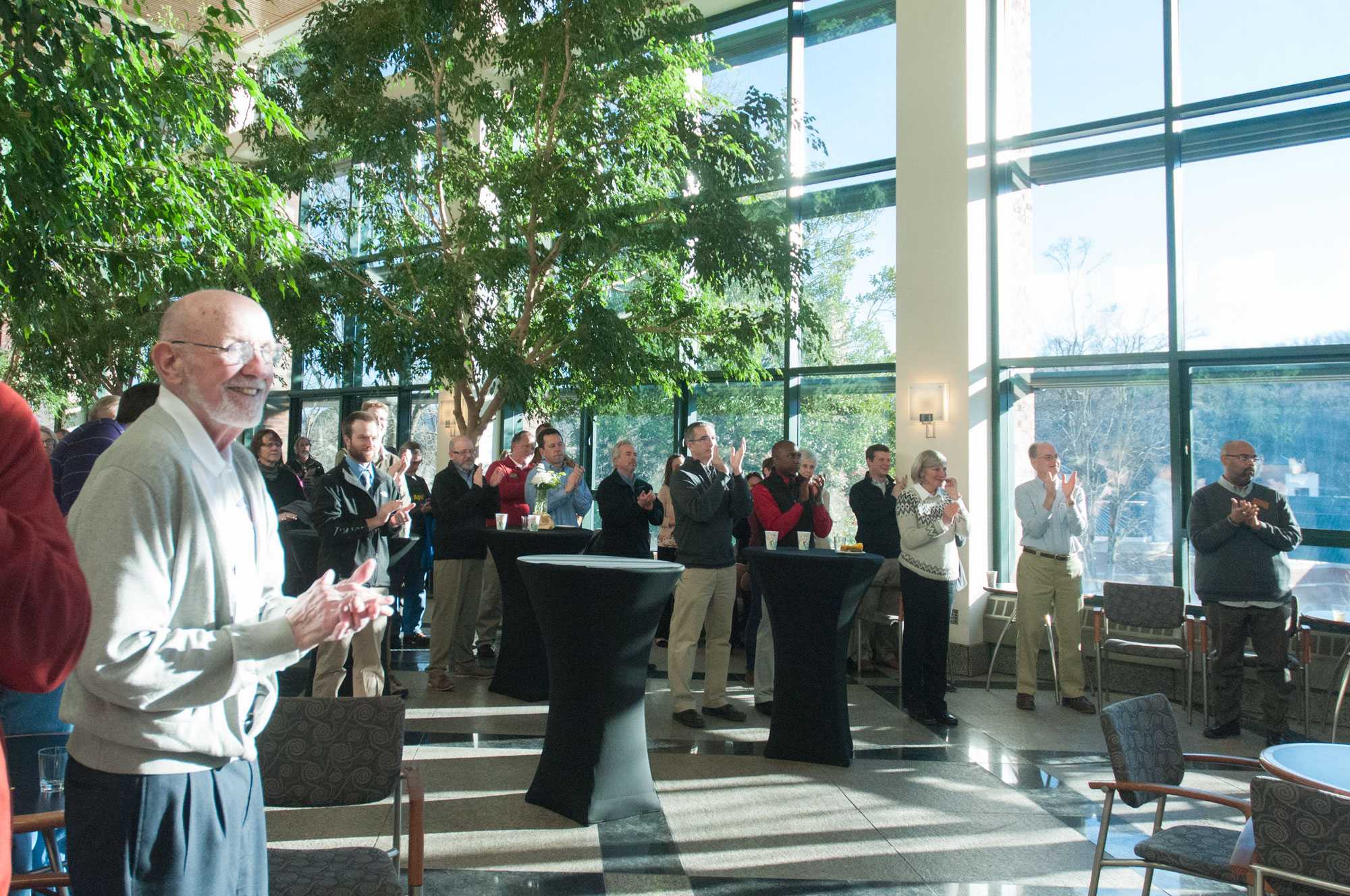 The award "celebrates the traditions and importance of leadership, service and legacy that Berardino 'Dino' DiBernardi emphasized in his significant and varied roles during his 38 years at Appalachian," according to the award description.
Recovering from a tearful reaction, DiBernardi took the stage to say some final remarks to Appalachian, which included an Italian proverb and advice.
"Count your nights by stars, not shadows, count your life with smiles, not tears," DiBernardi said. "Don't pay attention to the noise, it's about students at the end of the day."
Story by: Stephanie Sansoucy, Director of Marketing