Motivated, determined, seasoned, mature, confident and specialized are words that typically surround senior collegiate athletes. Usually one of many seniors on a team is considered leader or captain of the team.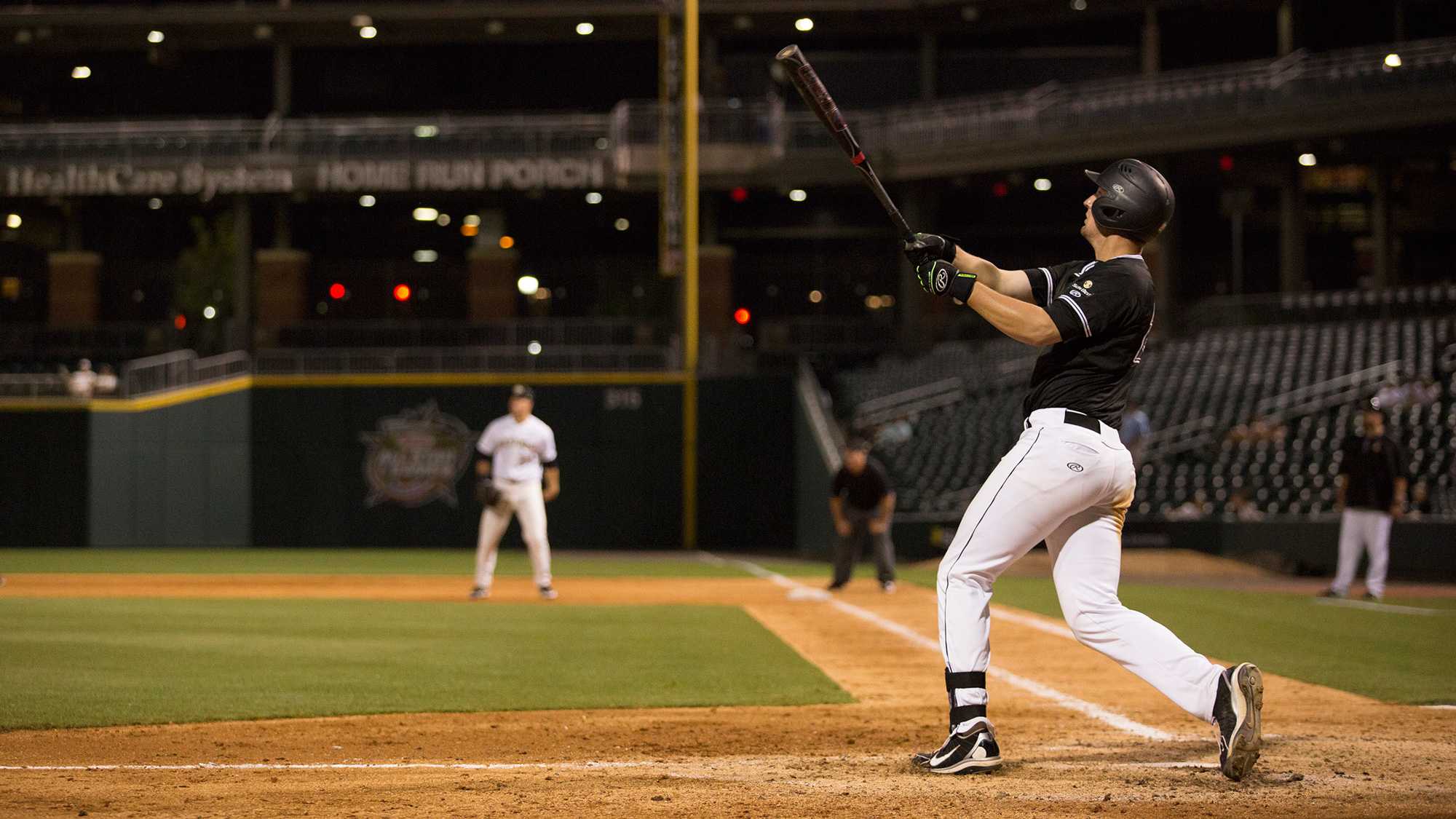 A duo of seniors, Caleb McCann and Grayson Atwood, are the only two seniors on the baseball team this year and both have had to take responsibility in training the young players on the team and providing an example of how a veteran collegiate player should handle themselves.
App State head coach Billy Jones joined the program four years ago and has seen both McCann and Atwood grow and mature along the way to be ready to be in a leadership position this season.
Anyone that takes a gander at this season's roster for the Mountaineers will have to look closely to find the word "senior" beside a player's name. McCann and Atwood are the only two players that meet the criteria of senior in the midst of a plethora of young faces.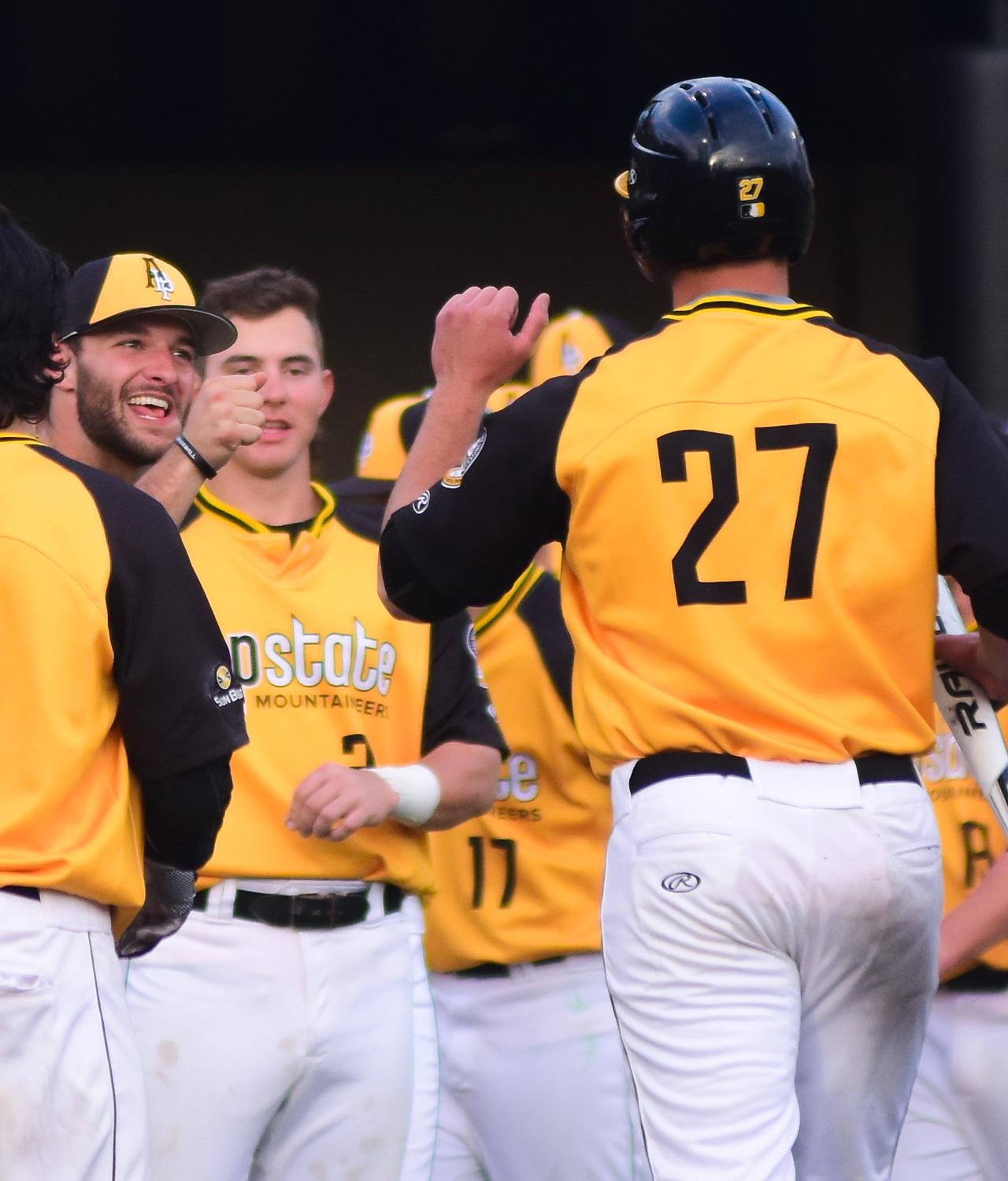 "They both have done a good job for our program, especially this year. They have been the lone two seniors on the team that have been infiltrated by a bunch of freshmen," Jones said. "They have been great teammates and good leaders and have been guys that the younger guys can go to this season."
McCann came to Boone after a successful four years at Northeast Guilford High School in Greensboro. He came into a period of transition in the App State baseball program as he was recruited by former head coach Chris Pollard, who left after the highly successful 2012 season to be the head coach at Duke University. McCann has seen this year as kind of an odd season in terms just how many new guys there are here.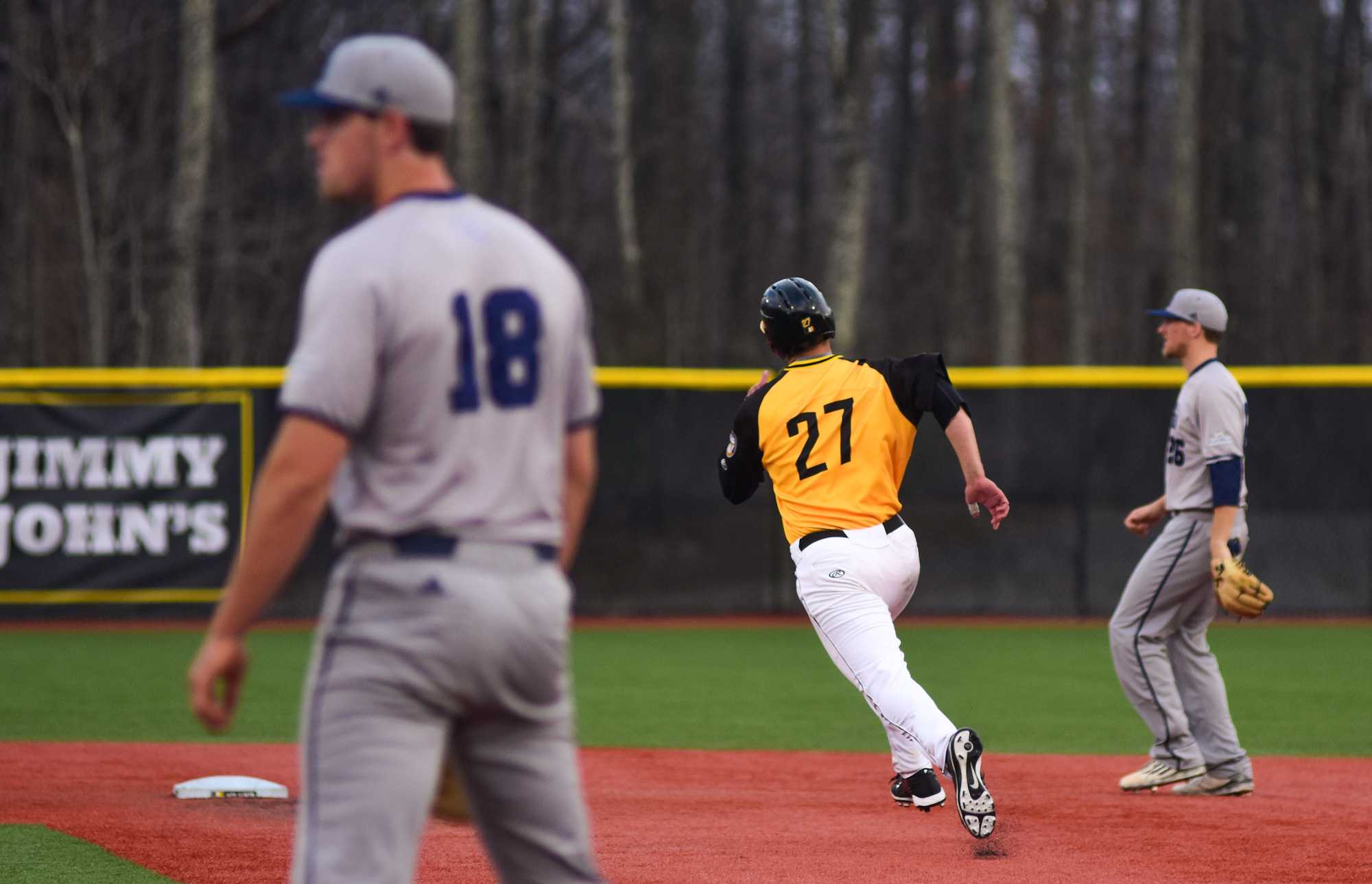 "It's kind of weird having only two seniors on the team," McCann said. "I am the only one left in my recruiting class. Being a young team, we lack experience but we give 110 percent. As seniors, me and Grayson try to lead them by example."
McCann came to App State during Jones' first season as the head coach of the Mountaineers. He came to Boone along with nine other freshmen in fall 2012. McCann saw immediate action during his freshman and sophomore years as a relief pitcher appearing in 13 games, including one start against East Tennessee State University.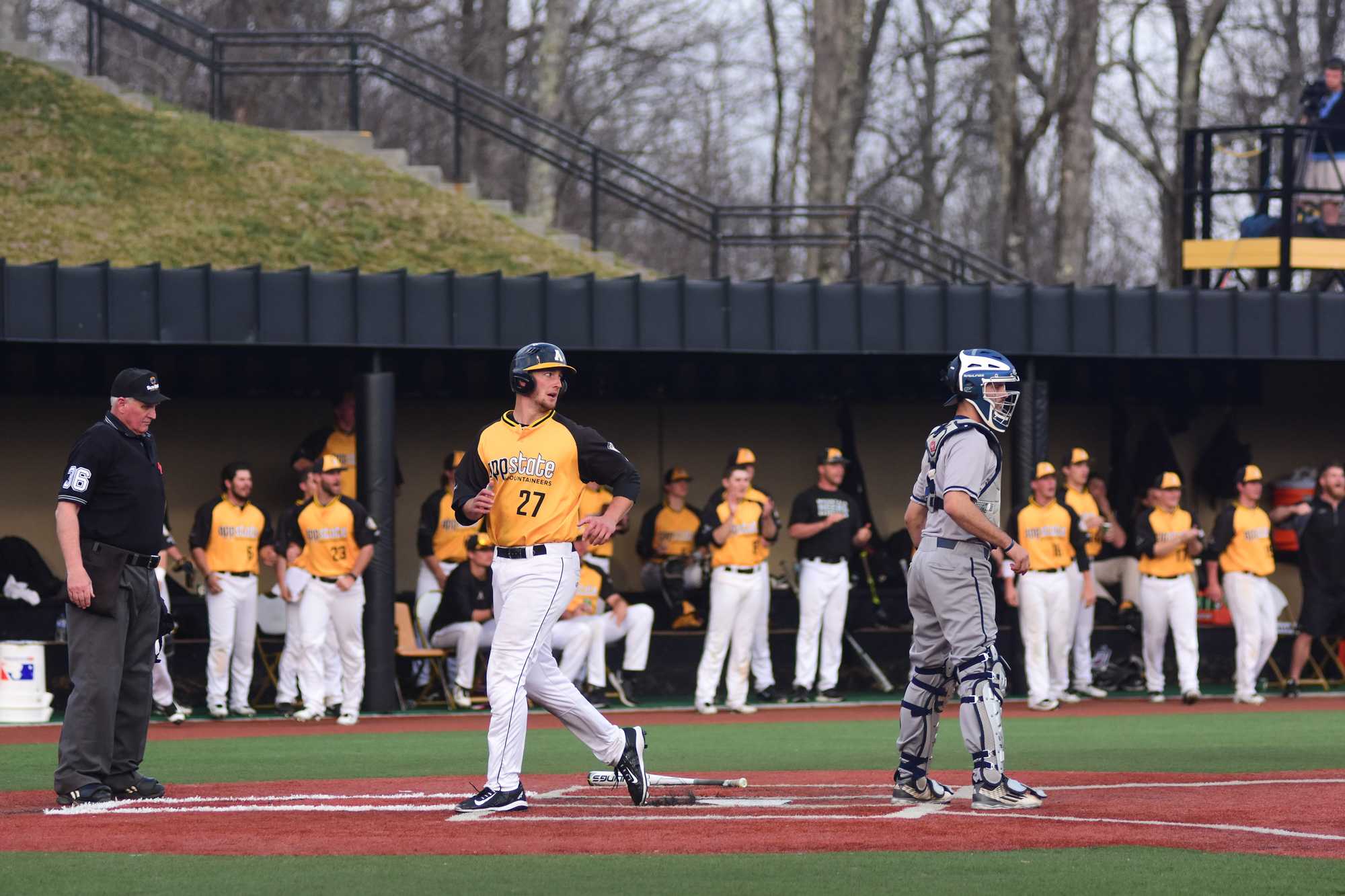 McCann had a highly successful junior campaign, appearing in 23 games as a relief pitcher along with picking up his first career win at North Carolina A&T University where he struck out eight Aggie batters over four innings of work. This season, McCann has been utilized both in the infield and on the mound, putting him in the hitting rotation for the first time since high school.
After not seeing action from the batter's box for three years, McCann is holding a respectable .270 batting average this season, bringing in seven runs including his first career home run last week against Wake Forest. From the mound, McCann has had to allow younger arms to move into the rotation, pitching only six innings this season while holding an earned run average of 4.26.
"Getting my first home run last week was awesome," McCann said. "I never really expected to get an at bat after pitching my first three years."
Atwood first played at University of North Carolina-Chapel Hill during his freshman and sophomore seasons. While a Tar Heel, Atwood showed signs of promise early on as he appeared in 39 games and started in six games. He held a .282 batting average over two seasons with one double, two home runs, 11 runs batted in and 11 runs scored.
His first career homer came against Miami during the 2012 ACC Tournament. He was part of a team at UNC that advanced to the 2012 NCAA regional and 2013 College World Series.
"I enjoyed my time at both places," Atwood said. "I am grateful for the opportunity to get more playing time and being able to make the most of the season in coming to App."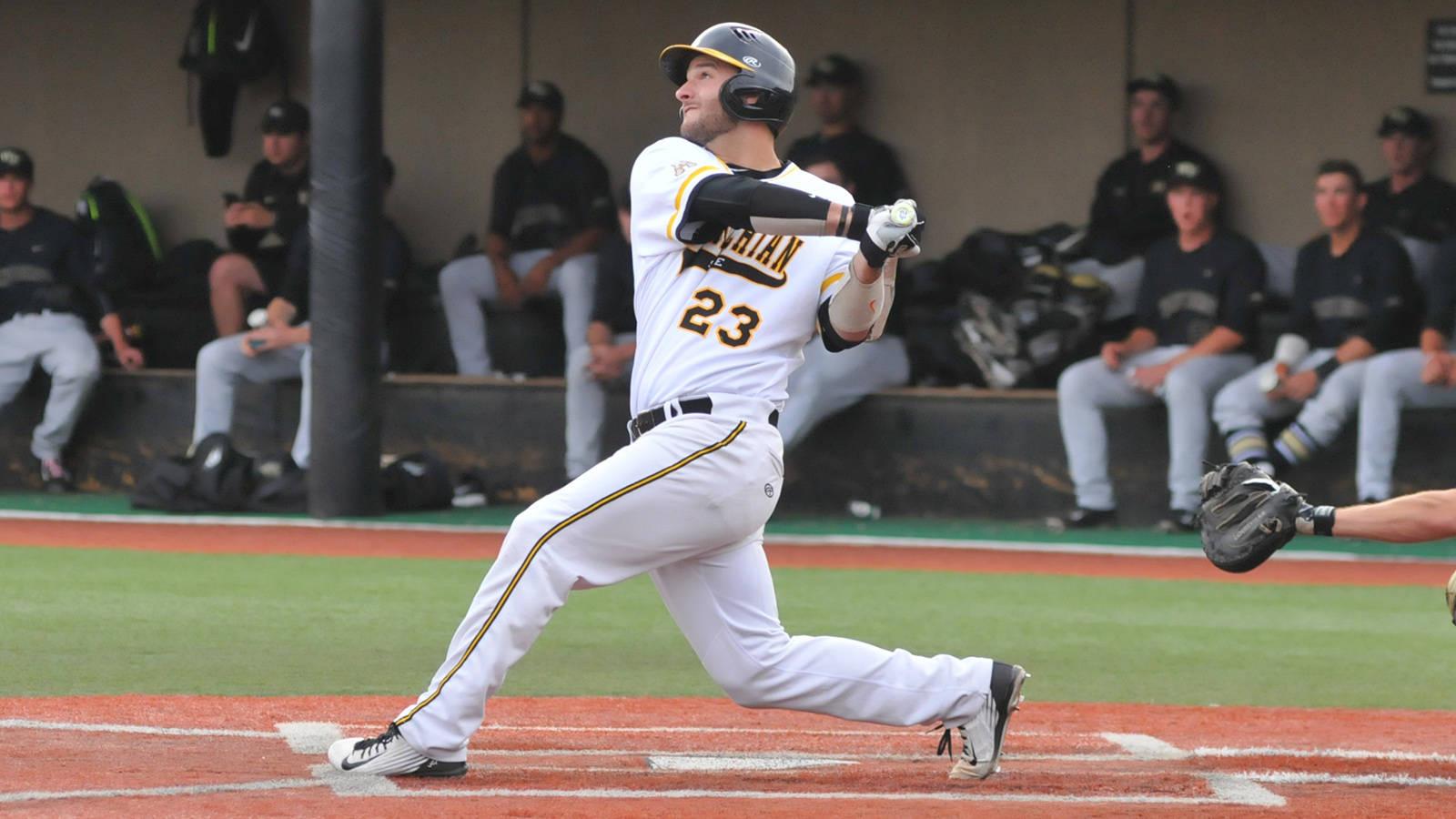 Atwood came to App State in the fall of 2013 but had to sit out a year due to NCAA transfer rules. Last season, he started 33 games for the Mountaineers, hitting three home runs and six doubles. His best performance came against No. 16 Maryland where he went 4-for-5 batting with two runs scored and a RBI in the upset victory.
"A good moment last season was when University of Louisiana-Lafayette came in here at number one in the conference and we pulled on the series upset against them," Atwood said. "Upsetting the number one team has been something I will always remember about my time here."
This season Atwood has started 24 games, batting .168, while scoring nine runs and two doubles. He is tied for second on the team in home runs with three on the season and has seen most of his action playing third base.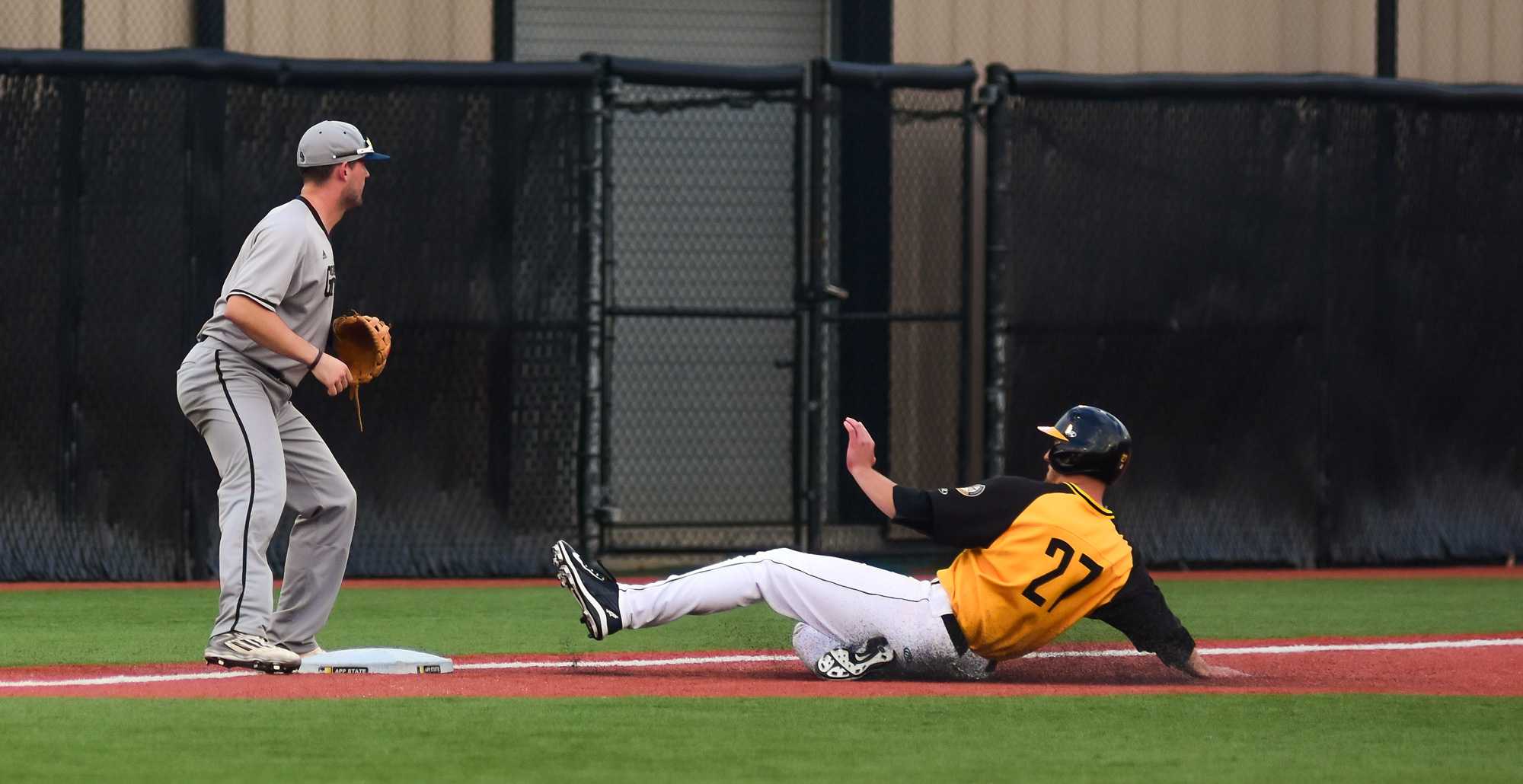 "I have really enjoyed my experience here especially now with me and Caleb being the only two seniors," Atwood said. "It's been an adjustment with all the new guys and all the young faces. We just try to set an example for those guys and see them contribute."
Both players have been welcomed into the App State baseball program and have been instrumental in the growth of younger players into the system.
"It's been a fun four years and it's sad to see it end. I have been blessed with this opportunity," McCann said. "I have tried to take advantage of all of my resources and have been able to maximize my potential since being here. Me and Grayson have become really good friends and try to stick together as the old heads on the team this year."
Bryant Barbery, Senior Sports Reporter