When App state women's soccer head coach Sarah Strickland sees a life-changing opportunity, she doesn't hesitate to take it.
Over the past six years, Strickland has been working with the Julie Foudy Sports Leadership Academy, a soccer and lacrosse camp that helps 12-18 year old students grow into better leaders.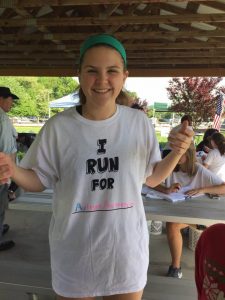 With all the shining moments Stickland has seen over the years, she finally decided to convince her daughter Kelsey Strickland, now a high school freshman, to attend the camp with her this past summer.
Kelsey was blown away by her experience, and then took the camp's message from Chicago back to Boone. The camp stressed the importance of taking these new leadership skills and then using them to conduct service projects in each camper's own community.
Kelsey has experience working with autistic students in self-contained classrooms, and when she was thinking of her service project it was easy for her to find her passion.
"I've worked in the peer mentoring rooms [self-contained] classrooms for two years," Kelsey said. "They don't have a set budget and I have noticed that all the things they use such as pens, pencils and toys all come from the teacher's pockets."
In order to help give better funding to self-contained classrooms in Watauga County, Kelsey decided to create a 4v4 soccer tournament that will be held at Ted Mackorell Soccer Complex.
The event will feature a moon bounce for self-contained classroom children with App State student-athletes working directly with them. Over 100 student-athletes from various App State sports will be helping out at the fundraiser.
"I wanted to be involved because I wanted to give back to a community that has given a lot to me," senior heavyweight wrestler and 2015 SoCon Wrestler of the Year Denzel Dejournette said. "Being a student-athlete, you have a responsibility to be a role model whether you want to or not, and giving back to the community is very important for student-athletes because no one got to a high level of success without having a community behind them."
Some of the student athletes also have local roots that make it even more of a priority to help out with this event, such as women's soccer freshmen Heather Ostwalt, Tristin Derrick and Kass Alvarez. All three are Watauga High School graduates and have been playing soccer together for over nine years.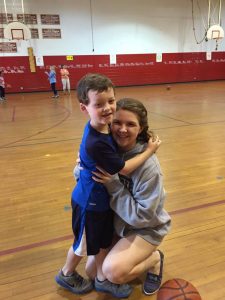 "Watauga County is just the kind of county that everyone loves everyone and that it is small enough so everybody knows each other," Alvarez said. "If somebody needs help or wants to be involved [in special education] then without a doubt people will be there."
Other athletes have found their inspiration in helping directly with autistic children from their hometowns or also in Boone itself, like women's soccer players redshirt freshmen Taylor Ray and Jessica Easley.
Ray was a student teacher her senior year of high school and worked with teenagers who had autism or down syndrome. She also spent part of this past summer nannying for assistant basketball coach Jason Allison's kids, Ryder and Riley.
Easley's club soccer team in high school participated in a program called Camp Soar, which held an annual camp for children with autistic children.
With the immense amount of background from many student-athletes having their lives touched by autism, many see that this fundraiser is not only giving towards a worthy cause, but also giving back to a community that has always had their backs.
"This is not only an App thing, but a Boone thing for sure," Easley said. "It is important for us to show to the community that we are not here just to be here, but we are here to give back and be apart of Boone."
The event will run from 1-5 p.m. and each team submission will cost $5 per person. The divisions range from first grade all the way up to an open adult division, and in order to participate, teams need to submit their rosters to Strickland.
Story By: Tyler Hotz, Sports Reporter