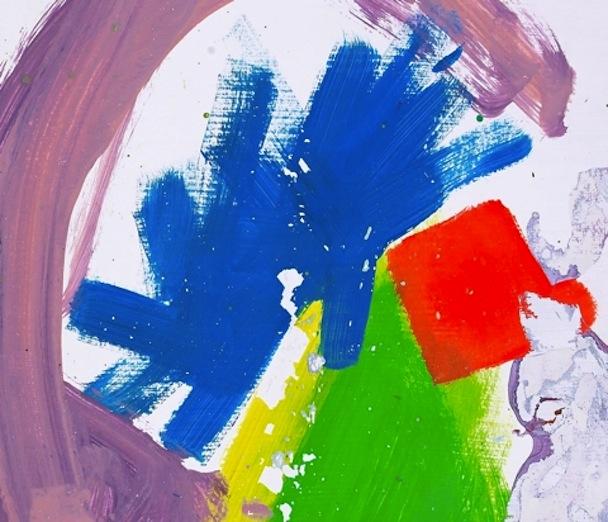 Born in the vortex of the digital age and uniquely shaped to a no-bass sound early on due to dormitory hallway noise constraints, British indie rock band alt-J both conforms to and defies a generation with the trio's newest album "This Is All Yours," which releases Sept. 22.
"This Is All Yours" will be alt-J's second album since the English group's emergence in 2007, and the first after the friendly farewell of bassist Gwil Sainsbury in January. Sainsbury started out producing for alt-J when the members of the band first formed at Leeds University and later played as the bassist once the band moved on from schooling.
Recorded in the same location as their award-winning debut album "An Awesome Wave," the now three members of alt-J attempted to recreate a similar atmosphere in creating their second work, which the band impressively cranked out in just six months, even after losing  Sainsbury.
The album's first three tracks present a mix of elements, giving alt-J fans the familiar, layered instrumental accompaniment and swirling vocals from John Newman in its surprisingly epic "Intro" that then leads into the peaceful, slow-drowning "Arrival In Nara," Nara being a city in Japan where deer roam free in its central park, which is quickly understood as the album's inspiration and theme. Wasps buzz through the end of the track and fade into church bells as "Nara" begins, which climbs into a relatively intense track with its somewhat hidden sexual metaphors, soft dub-pop climax, and even a reference to Aslan from "The Chronicles of Narnia."
The beef of the album lends to playful, catchy pop songs "Every Other Freckle" and "Left Hand Free," of which the latter is a single that the band claims was written specifically for its American audience and therefore lacks several aspects of alt-J's personality.
Perhaps the most surprising element of "This Is All Yours" is the nearly medieval folk sound in tracks "Garden of England" and "Warm Foothills," which integrate segments of flutes, whistling and cut-and-paste vocals to produce a sound reminiscent of a peaceful sunrise.
The album's eighth track and lead single "Hunger of the Pine" was first released on June 19 and features a vocal sample of Miley Cyrus's song "4×4" in the chorus. Although it seems a bit arbitrary, incorporating Cyrus into the chorus compliments Newman's soothing verses and the song's engulfing electronic bass, making for a stunning and powerful hit like nothing ever heard before from alt-J. Drummer Thom Green reportedly created a remix of the song "4×4" for Cyrus and then the band and Cyrus agreed that the clip of her lyrics "I'm a female rebel" worked well in alt-J's single.
"This Is All Yours" continues to amaze with additional elements of folk in the later ballad "The Gospel of John Hurt," and then comes full circle to complete the journey with the soul-stirring last track, "Leaving Nara."
As a standalone album, "This Is All Yours" is a spectacle of artistic and creative talent worthy of recognition among indie rock-electronica fans and critics. As a follow up to "An Awesome Wave," this second album has earned alt-J a respectful following and grants the band the freedom to extend their style almost however they wish, while still being able to maintain confidence that people will take the time to listen and appreciate whatever story they have to tell.
Story: Meredith Warfield, A&E Editor