In February, Appalachian State Athletics announced a "A Mountaineer Impact, A Drive for Excellence," project, hoping to raise $60 million over the next six years to help provide more essential resources for App State Athletics.
On Thursday, that goal became even more of a reality as 1989 alumnus Mark Ricks announced at a ceremony in Holmes Convocation Center in front of student-athletes, coaches and App State faculty that he is donating $10 million towards the Mountaineer Impact drive, the largest outright donation in Appalachian State history.
"What a great day to be a Mountaineer for all of us," Doug Gillin, director of athletics, said. "We can't thank Mark enough for his generosity and believing in student-athletes and student-athletes at Appalachian. It means a lot to us."
Including the $10 million from Ricks, A Mountaineer Impact drive has now donated a total of $27 million. The $10 million will be paid over a number years that was not announced.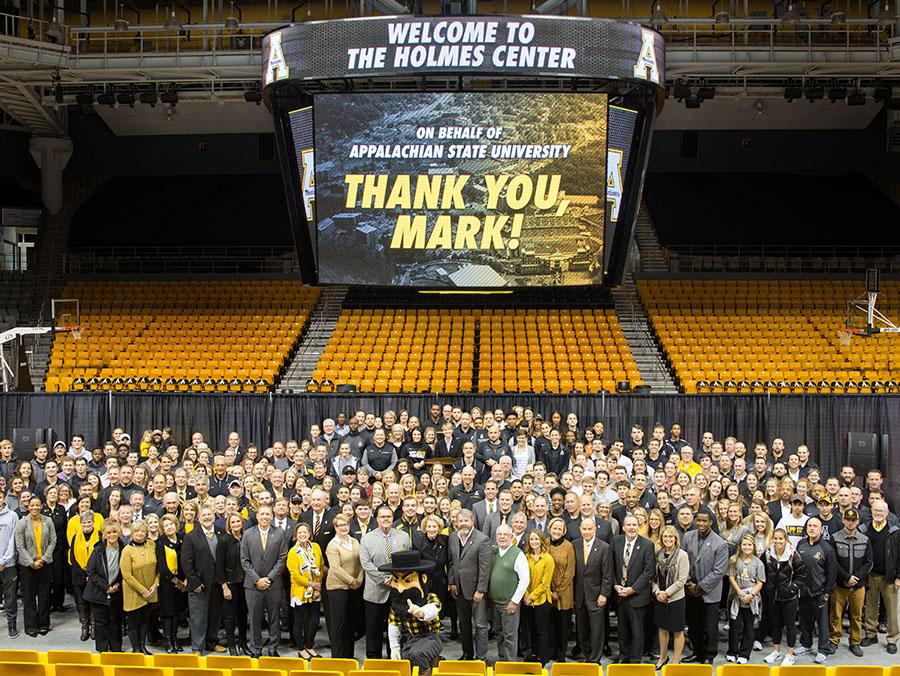 Already having a new enhanced scoreboard at Kidd Brewer Stadium and Holmes Convocation Center and upgraded locker rooms and facilities for App State volleyball and wrestling, Gillin believes the donation gives the athletics department a better shot at reaching the $60 million goal.
"We really looked at the four core areas of our drive," Gillin said. "Enhancing facilities, doubling down on endowments, more and increased scholarships and academic excellence. All of that will be apart of our initiative and this give us a good shot to reach it, and we still have a good shot."
Ricks, 51, came to Appalachian in 1984 from Virginia, and struggled his first few years as a student. Not having the best grades in the classroom and then facing the death of his brother his sophomore year, Ricks took a year off before returning and graduating in 1989 with a degree in criminal justice.
Working his way up at a small security company when he first graduated, Ricks became the director of Global Protective Operations in Washington, D.C. from 2005-2017, and he now owns Double Wood Farm, an equestrian sanctuary for retired show horses in Bluemont, Virginia.
"I was an absentee alumni for a long time," Ricks said. "I traveled the world and had a lot of great opportunities, but I was not a great alumni and was not writing my checks like I should have."
In September 2016, Ricks was watching App State football play Tennessee, and that is when he said to his son they should head back to Boone to see an App football game, something difficult with them being 5.5 hours away.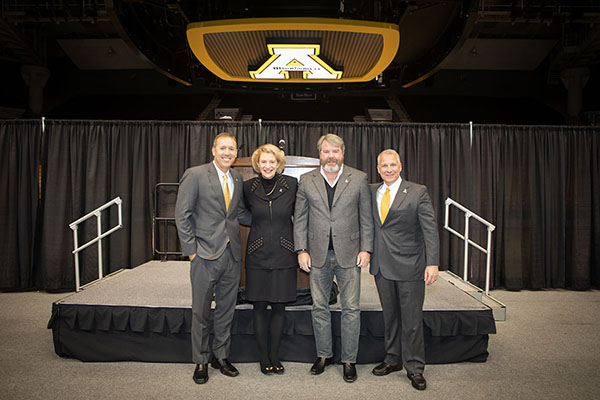 Ricks met with Chancellor Sheri Everts and Gillin to discuss what can be done to help App State and the athletics department grow, and he believes this donation will not only help the Mountaineer Impact drive, but also create inspiration for current alumni.
"I hope to see a springboard," Ricks said. "We need to get other alumni out there like myself that have drifted away focused on jobs, family and everything else, and I'd like to see them take this and say 'hey, I can contribute now.' Don't wait like I did, and if you can do it now, then do it now. The university needs its now."
Future plans for A Mountaineer Impact that could be jumpstarted with the donation include expanding Owens Field House, expanding at Kidd Brewer Stadium and using the old Watauga High School property that was bought out last year.
"We need to get approvals on facilities and if those come we will get the money on the facility standpoints, but it will also free up some money to do other things with scholarships, traveling, training, nutrition and a improve a few other facilities and to see an immediate impact," Gillin said.
Not only will improvements be made for football, but also for smaller sports such as Field hockey.
"It's amazing," field hockey junior goalkeeper Rachel Gaines said. "The amount of impact that just one person can have through a single gift is incredible. I know that my team is going to be taken care of and compete and succeed with any competitor we face."
With athletics receiving such a big donation, Gillin hopes the donation by Ricks will create momentum for alumni to donate not only to athletics, but the university as a whole.
"My hope is that this inspires others to invest in Appalachian," Gillin said. "This is a great job for App athletics, but I hope this is a kick start to all things Appalachian. We have momentum and we want to keep that going."
Story By: Jason Huber, Sports Editor 
Photos Courtesy of App State
The Appalachian's story released in February on App State Athletics "A Mountaineer Impact" drive: https://theappalachianonline.com/2017/02/28/app-state-athletics-unveils-60-million-renovation-plan/