Since Appalachian State baseball's season opener in Arkansas earlier this month, the team has gotten off to a tough start.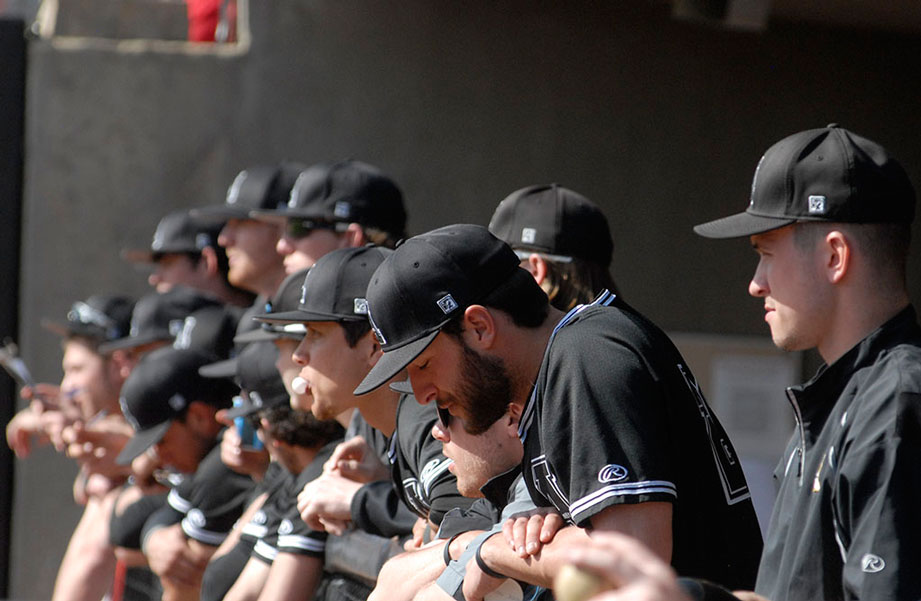 The Mountaineers currently hold an 0-8 record with all losses coming to non-conference opponents. Seven of the losses were against nationally ranked opponents.
"If you look at our non-conference schedule, it's probably one of the top five toughest ones in the country and we're playing big conferences," head coach Billy Jones said. "So any mistake that you make is obviously amplified, and it's expedited the learning process."
The Mountaineers' most recent defeat came Tuesday afternoon when App State traveled to Boshamer Stadium in Chapel Hill, taking a 12-1 loss to the No. 22-ranked Tar Heels.
Despite these setbacks early in the season, App State will look to pick up its first win this weekend at Notre Dame's Irish Baseball Classic at the USA Baseball Complex in Cary.
"Once we get the first [win], we feel like we'll get things rolling," junior pitcher Jeffrey Springs said. "We feel like we can compete with the best, and that's obviously why we play them."
The tournament starts off with the Mountaineers facing Youngstown State on Friday. Youngstown State enters the game with an 0-5 record, taking losses to University of Alabama at Birmingham and Alabama State.
App State moves on to its second opponent of the tournament Saturday facing Michigan. The Wolverines enter the tournament 1-5-1 overall, but hold an 0-4 away record for the season.
Before meeting the Mountaineers, Michigan will have to face No. 6 N.C. State, which swept App State last weekend.
App State ends the tournament Sunday facing host Notre Dame. Entering the Baseball Classic with a 3-4 record, the Fighting Irish will look to improve its record against UCLA, Youngstown State and Michigan before meeting the Mountaineers.
Friday's duel between App State and Youngstown State is set to be the first game of the tournament and will begin at 2 p.m.
After the Irish Classic, App State faces Campbell on Wednesday before returning to Boone for its home-opening series against UNC Asheville March 7 at 4 p.m.
Story: Kaitlyn Thruston, Senior Sports Reporter
Photo: Cory Spiers, Sports Editor