Coffee Buzz 5k raises funds for International Scholarships
at 7 a.m. on Saturday morning, just under 100 people were sipping on coffee as they registered and prepared to run in the fourth annual Coffee Buzz 5K.
The 5K was organized by International Appalachian, a student organization that seeks to increase international understanding and promote study abroad and international recruitment to ASU.
The committee members also volunteered in various ways on-site to ensure everything ran smoothly. Other App students lent a hand as well, joining a volunteer force around 50 students strong.
Landon Hill, a former INTAPP member, passed away from bacterial meningitis in 2011 while studying abroad in Spain. Landon loved running, coffee and studying abroad. INTAPP members combined all three for a philanthropy event in his honor.
All of the money made goes directly into a fund for study abroad scholarships, called the Landon Hill Memorial Scholarship, which provides $500 study abroad scholarships to App students.
"There are a lot of 5Ks that give back to the community, and they're all for great causes, but it's unique that participants are able to give back to App students directly," Lea Vosberg, vice president of INTAPP, said.
Ana Maldonado, the chair of INTAPP's business committee, said that the 5K is a great way for her organization to promote globalization through studying abroad, a big part of its mission.
"It's really amazing what INTAPP does. We internationalize the campus and make people more aware of other cultures," Maldonado said. "The more students we send abroad, the more international students will come here, and there's no better way to globalize our campus than by bringing international students from different cultures to App."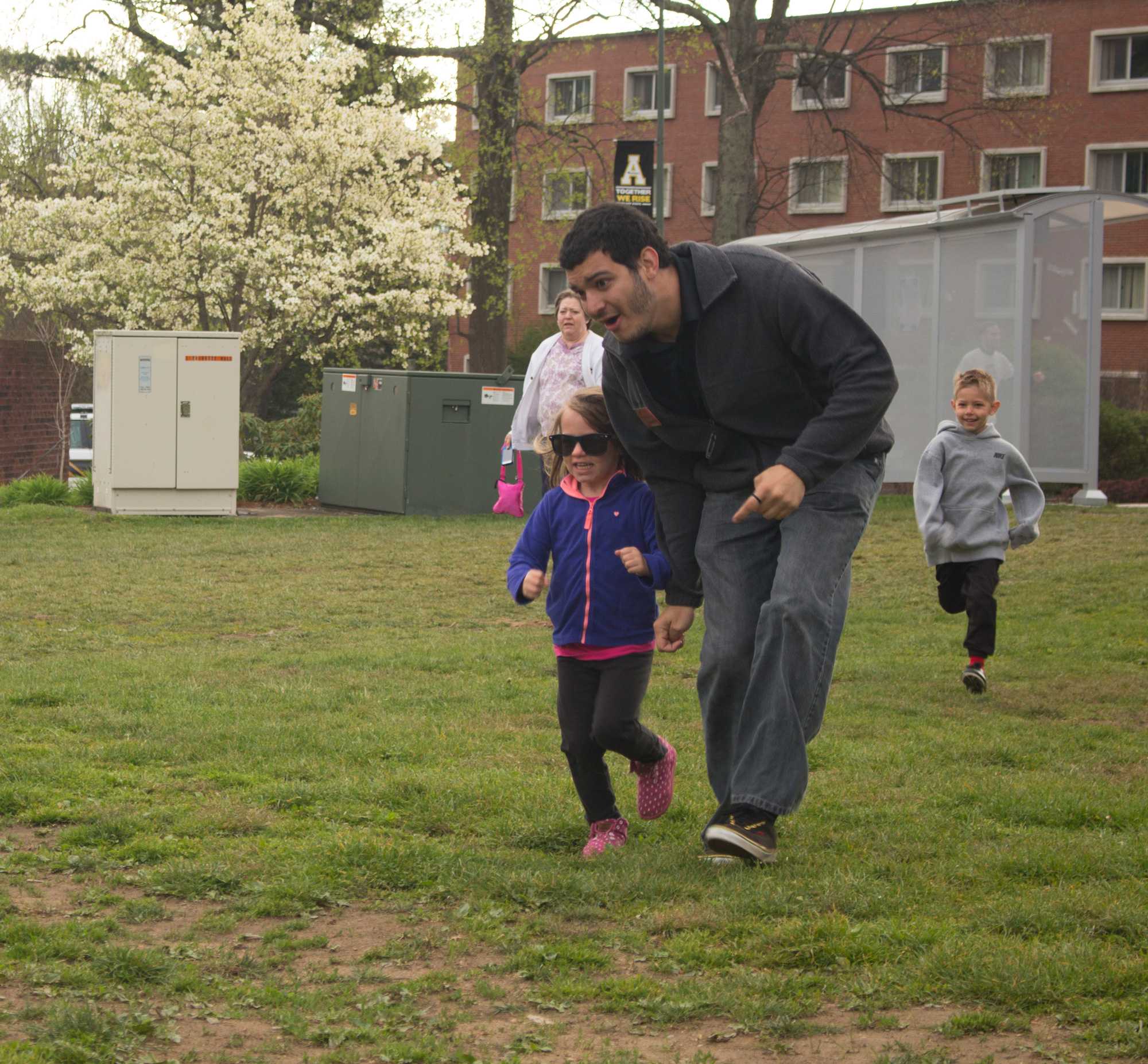 Tibor Nagy, president of INTAPP, encourages people to support their peers by registering for the 5K next year.
"The more people participate, the more scholarships we're able to give out, and the more students at App are able to better afford to go abroad," Nagy said.
"Contributing to this scholarship by participating in the Coffee Buzz 5K is contributing to a fellow student, or a friend, and bettering their education," Maldonado said.
Nagy hopes that in the future, the event will evolve into something bigger than a 5K.
"My hope for this event is that, eventually, it becomes more of a celebration of diversity on campus," Nagy said.
The Coffee Buzz 5K was sponsored by Ray's Weather, StickBoy Bread Company, the Wired Scholar, The Standard of Boone and Mprints.
Story by Carrie Hall, News Reporter