Appalachian State signs 14 high school recruits on signing day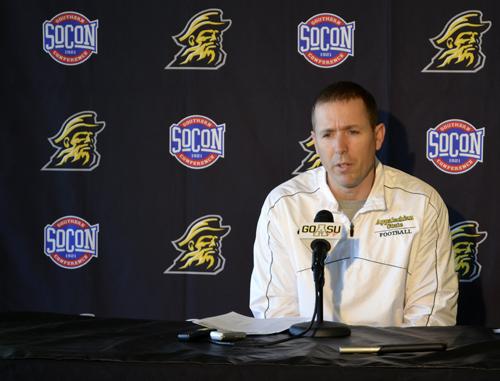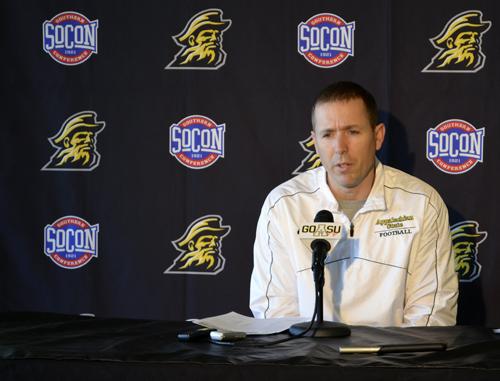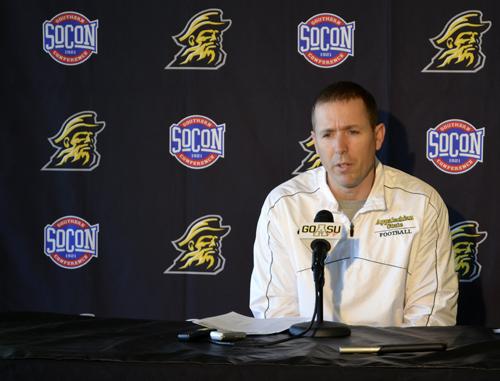 Appalachian State University's football program had 14 student-athletes sign National Letters of Intent Wednesday.
The high school senior signees will arrive at Appalachian this summer, while true freshman defensive back Anthony Covington and junior offensive lineman Brandon Hunter are currently enrolled for the spring semester and are already participating in team activities.
Head coach Scott Satterfield said that he thought this was probably the best class they've signed from top to bottom.
"The thing that really sticks out about this class is the time we spent with them and their families," Satterfield said. "[We] really got to know them as people and find out a little more about them and what makes them tick."
Satterfield said he valued the inside of a person more than their talent.
"Their heart, their fight, never-say-die attitude…that's what we want here at Appalachian," Satterfield said. "We want that passion and to care about academics, and then they had to be good people."
Headlining the eight offensive signees is quarterback Taylor Lamb from Calhoun, Ga.
Lamb is rated a three-star prospect by 247sports.com and completed 66.9 percent of his passes for 7,193 yards and 76 touchdowns with only 16 interceptions over his final two season in high school.
The Associated Press rated him a first-team all-state and Gatorade Georgia Player of the Year. Coach Satterfield liked what he brought to the table.
"He brings the intangibles that you want as a leader," Satterfield said. "He's very smart academically, and he's a winner. Not only that, as a QB, he has good escapablility in the pocket."
Defensively, with the addition of coach Nate Woody and the implantation of the 4-3 defense instead of a 3-4, Satterfield said their biggest needs were linebackers and safeties.
"At safety and corner you are going to sign the best possible safety and corner," Satterfield said. "The outside linebackers have to be versatile because they may have to drop back in coverage and then you have two inside linebackers as well."
Satterfield said that one advantage of changing to the 4-3 will be having help on special teams from linebackers where regular defensive linemen cannot.
The offense line also got "bigger" with the signing of Colby Gosset, Beau Nunn and Parker Collins.
At the running back, Satterfield noted that the additional Marcus Cox and Terrance Upshaw were "very high caliber players" who would help replace the two senior backs from last season.
Satterfield said the key to this class was that they jumped on recruits early and the coaches traveled extensively, but it clearly paid off as they brought in six-three star recruits and 10 two-star.
Story: ANDREW CLAUSEN, Sports Editor
Photo: ANEISY CARDO, Staff Photographer