Beer tastings are a fun and educational way to learn about beer – who knew there were so many different kinds of hops? But, participating in a beer tasting requires a certain etiquette and the best way to learn how to correctly taste beer is to attend an event. Luckily, the craft beer market in Boone is booming and such tasting events are not uncommon.
On March 25, Benchmark Provisions on King Street held a tasting of select brews from Great Lakes Brewing Company out of Cleveland, Ohio. No worries if you're not that familiar with the different styles of beer – a knowledgeable sales representative such as Wednesday's guide, Cam Heiliger from Great Lakes Brewing Company will be there to walk with you every step of the way.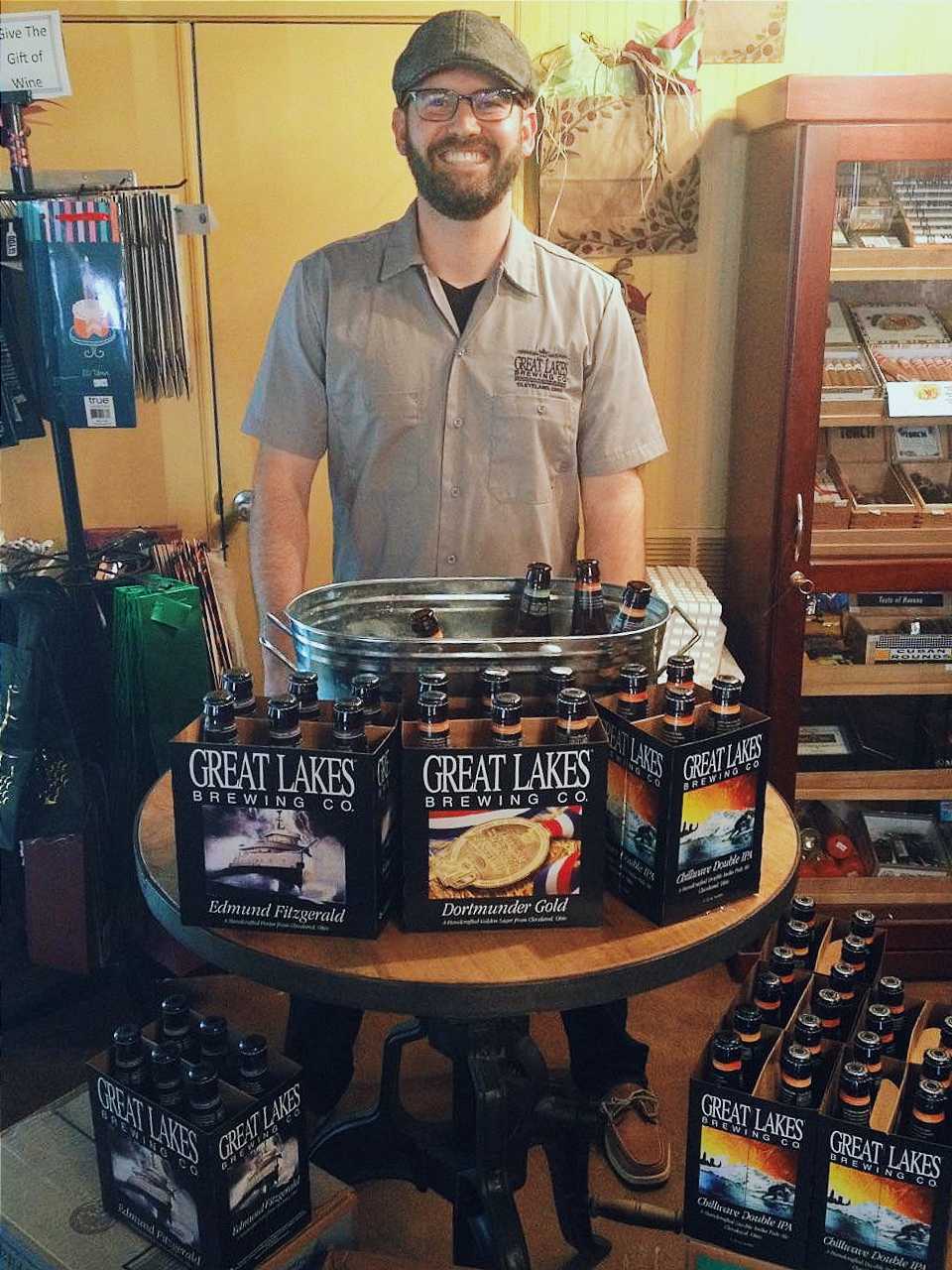 At Benchmark, Heiliger greeted everyone with a cheerful, "I've got a golden lager, an Irish ale, two IPAs and a porter. What sounds good?"
Participants then received a small plastic tasting cup brimming with a freshly poured brew of choice. As they sipped, Heiliger talked to those gathered about the beers, including the alcohol content, various hops, brewing technique and subtle flavors such as pineapple, coffee, chocolate or smoke.
Although you could try whatever you wanted, Heiliger preferred his clients to taste the beers in a certain order. He said at beer tasting events, you should generally start with lager, the lightest beer with minimal aftertaste, and then work your way up to hoppier, more bitter beers before progressing to maltier, sweeter beers.
"So something that tastes like hops before something that tastes like coffee or roast, and then I would finish with anything that is a stout or a sour," he said.
The main reason for this progression is taste, he said; if you started with a stronger, "hoppier" beer and then go to a lager, it will be harder to experience the lighter, subtle ingredients.
While trying the various brews, there are a few things to keep in mind. First of all, participants should not plan on getting drunk. Do not hang around the tasting table demanding sample after sample of the strongest IPA. Nobody wants to be or be around that person.
Secondly, even though the amount of alcohol is minimal, you will still need to show an I.D.
Thirdly, ask questions. Sales representatives such as Heiliger are very knowledgeable and happy to answer questions about everything from the kind of hops used to the dizzyingly complex brewing process involved.
Afterwards, if any beer was particularly tasty, you can easily purchase it. Great Lakes Brewing Company has a Chillwave Double IPA – brewed with an alcohol content of 9.4 percent and hints of earthly pineapple – perfect for people dreaming of summer.
Check Benchmark's Facebook page for future events if interested in beer tastings. Peabody's Wine and Beer Merchants usually has beer tastings every Tuesday from 5-7 p.m. and wine tastings on Saturdays from 12-5 p.m. The official Peabody's tasting schedule can be found on the store's website and Twitter page. 
Story, Photo: Liz Flamming, Intern A&E Reporter