Talkin' tacos
Coyote Kitchen intricately layers each of their tacos with savory ingredients for a unique taste. Boone Saloon cranks out hundreds of tacos every Tuesday from their food truck sized kitchen. TApp Room goes for juicy tacos with signature sauces on Wednesdays. These three places highlight some of the popular taco spots in Boone.
TApp Room is the taco joint across the street from Holmes Convocation Center, Boone Saloon is the taco spot on King Street and Coyote Kitchen is the taco place in Southgate Shopping Center with an atmosphere for both college folk and locals alike. Each place has a unique style to the way they produce each taco, where they get their ingredients, the way they promote and serve their tacos and of course, each has their own spin on how their tacos taste.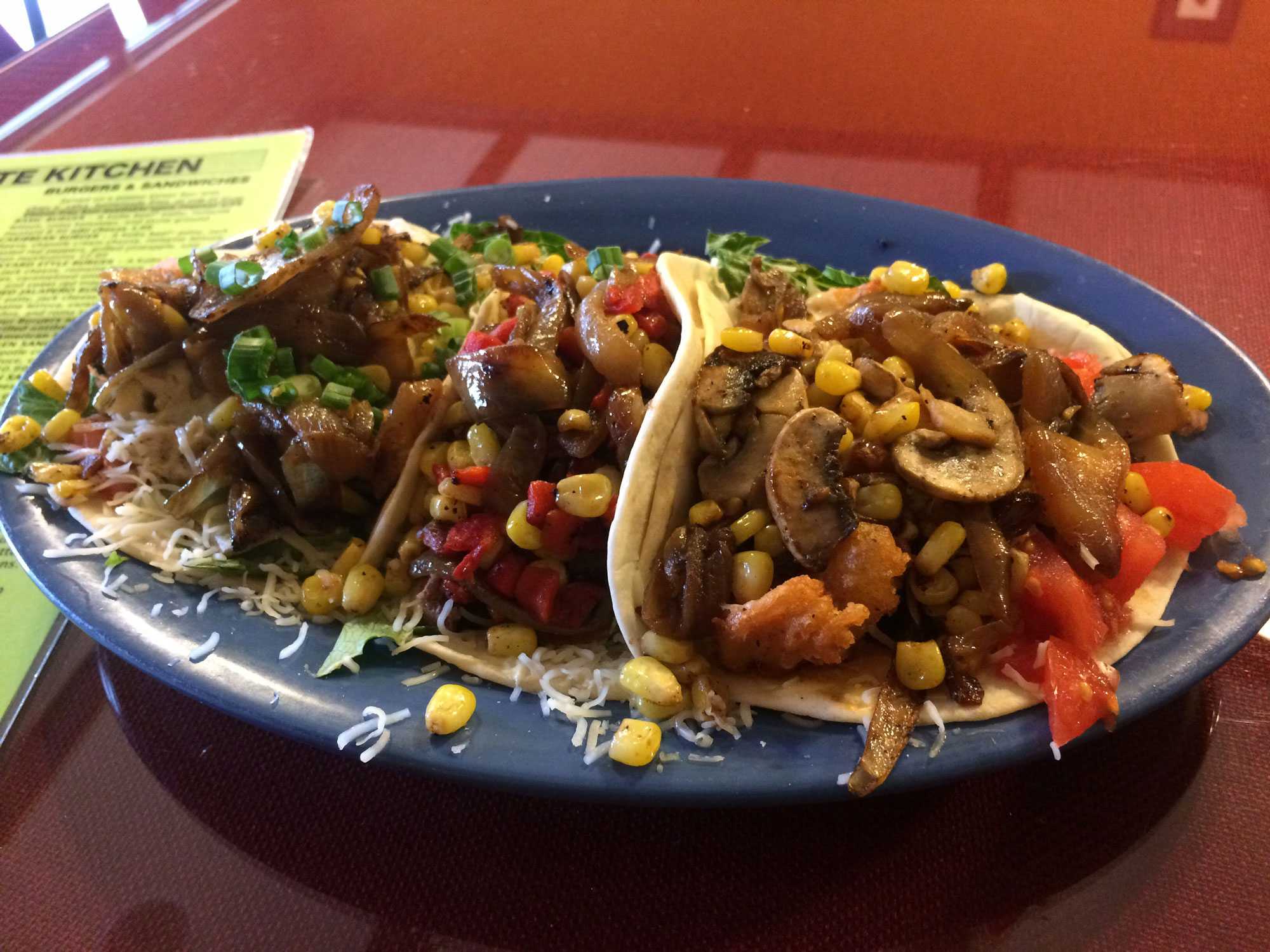 Coyote Kitchen was opened by its current owners in 2006 and labels itself as "southwest Caribbean soul food," though general manager Danny Bock said it has become more southwestern as the menu continues to evolve and new dishes are created.
With sauteed onions atop roasted red peppers, corn and Kobe Wagyu beef, an extra tender Japanese-style beef, all on a bed of jalapeno cream cheese, Coyote Kitchen carries tacos that exude bold and complex flavors. Attracting people with special diets such as vegan, vegetarian and gluten-free, "There is something for everyone," Bock said.
They offer six different tacos: shrimp, tilapia, jerk chicken, rosemary chicken, Kobe beef and jerk tempeh, all announcing their flavors loudly but cohesively on the first bite. "Subtlety is not really in our vocabulary," Bock said. Their four different salsas prove this as well with flavors including chipotle cranberry, pineapple habanero, classic pico de gallo and mango lime.
The jerk chicken sauce drips from the chicken and out of the tortilla on the other end of the taco – as well as the other taco ingredients in each stuffed taco. Bock attested to this fact saying, "Our philosophy is if it's not messy, it's not worth eating."
Coyote Kitchen has a "commitment to [their] ingredients."
"We try to find that balance point between what is affordable for the customer and what is the best thing that we can put on the plate," Bock said.
While Coyote Kitchen has found that balance, Boone Saloon has found their success in a Taco Tuesday special characterized by classic tacos make quick to order for just a $1.50.
Boone Saloon was opened in February 2004 and began Boone's first Taco Tuesday in 2005, Skip Sinanian, owner of Boone Saloon, said. He began the Tuesday taco deal because, "It's alliterative, it's Taco Tuesday," he said.
When Sinanian bought the space, the walls were pink and green, with drop ceilings and the now exposed brick wall was covered in sheet rock. Now with a live edge wood bar and liquor shelf, abstract art, skateboarding photography, pool tables and TVs on every wall, the place attracts both hip locals and college students.
Offering four taco types, beef, chicken, pork and veggie burger tacos, they operate on a uniform taco and quantity service, unlike their other food which is made for quality. "Really, it's all about they're cheap and you can eat a bunch of them," Sinanian said.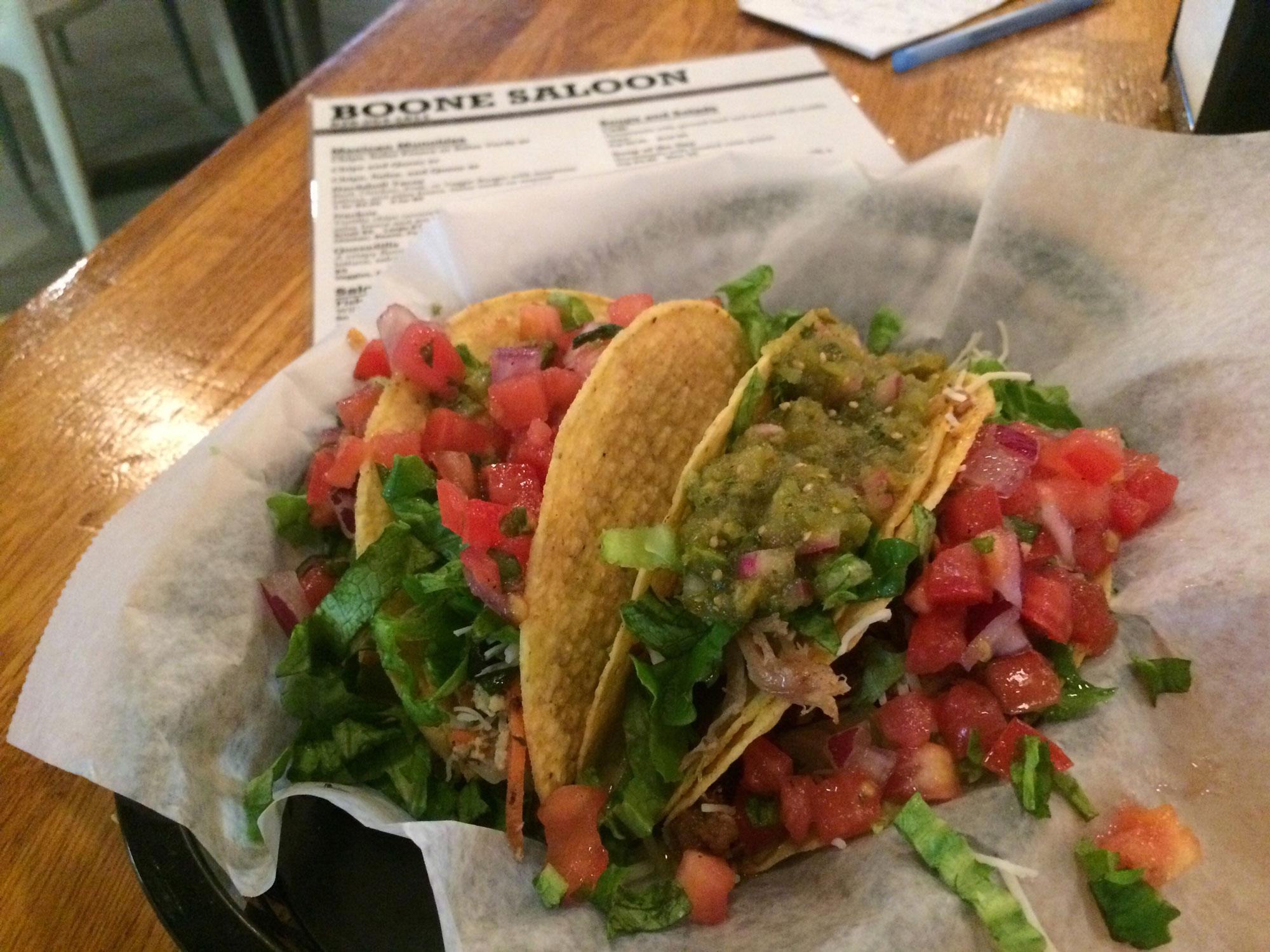 With house-made green verde sauce covering their pulled pork tacos, one could be convinced that maybe in fact, though the most popular taco choice is usually the chicken tacos, the best tasting tacos might be the pork ones.
The other tacos at Boone Saloon are simple but classic tacos, made with monterey cheese, lettuce and a house-made mild fresca sauce. These tacos are simple, and they are what the people want while watching sports and having a couple of brews, especially on a Tuesday.
But on Wednesday, one can drive by TApp Room, and if it's a sunny day, see a plethora of people sitting on the porch, tacos in hand, for TApp Room's Taco Wednesday.
Selling four different tacos, tequila shrimp, chicken, pork and cod, TApp Room is about simplicity, but variety in each taco.
"Tequila, salt, garlic, peppers and scallions. That's it, that's like the secret sauce right there," Kevin Pearce, TApp Room kitchen manager, described about the grilled shrimp tacos. "It gets a little cilantro and lime sour cream sauce on the top."
But these aren't the only TApp tacos that can call attention to themselves.
Pearce said "The pork tacos are just an amalgamation of all of [the tacos] come together."
These tacos are topped with crispy onions that are typically seen on a green bean casserole – but think again. They have become a trend for burgers, but TApp Room has taken these crunchy toppings and added them in a barbecue taco, made with local pulled pork, 'slaw and the "doctored up" sweet and spicy barbecue sauce.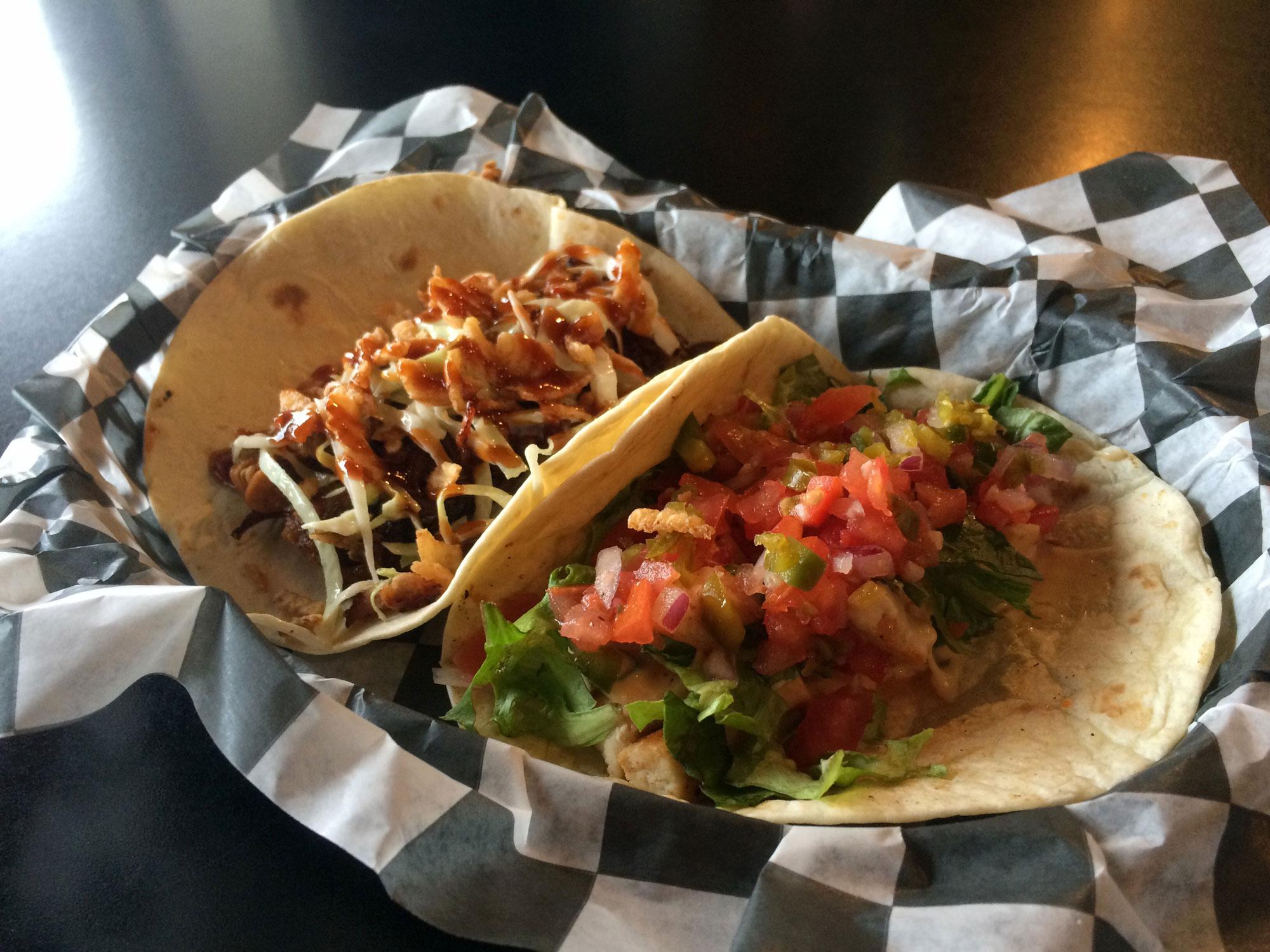 With house-made queso and pico on the grilled chicken tacos, onion sticks on the barbecue tacos, flavorful grilled shrimp ones and a standard New Orleans style cod fish taco, the song that's playing in TApp Room, "Think I'm In Love" by Beck is all too appropriate.
"I still definitely eat chicken tacos after four years of making tacos," Pearce said. "The chicken tacos are the most popular and I'd say the best, but they are all really good."
Whether it is an overflowing taco from Coyote Kitchen, the classic hard shell tacos from Boone Saloon on a Tuesday or a TApp Room taco that drips some type of house-made sauce, one is surely able to find a taco to meet all their wants and desires in Boone.
Story by: Charlotte Wray, Managing Editor