Brown sets the table for upcoming season
Senior setter Paige Brown will be the pivotal cog in the machine for the 2015-16 Appalachian State volleyball team.
The Sun Belt Preseason Setter of the Year looks to build on an impressive 2014-15 season, highlighted by a four-week run where she led the nation in assists.
Brown finished her junior campaign with a career-high 11.70 assists per set with six matches of more than 50 assists. Along with two performances where she accumulated more than 60 assists.
Despite experiencing tremendous success flying under the radar last season, Brown acknowledges that more attention brings a larger target.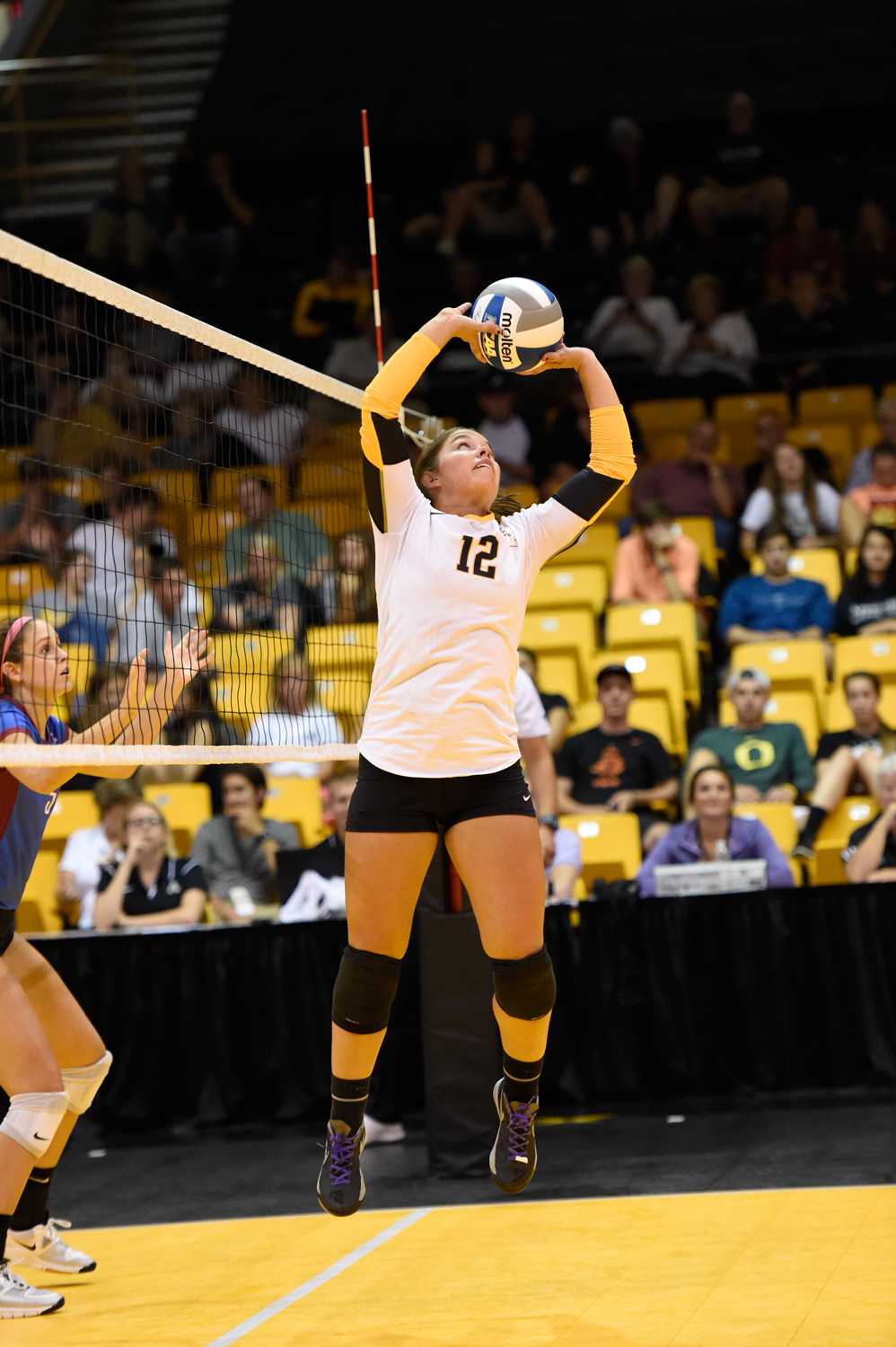 "It's different than last year where no one knows who you are and you have to prove yourself," Brown said, "I'm feeling a little more pressure this year, but it's good pressure. I'm excited for senior year and excited that people know who App State volleyball is."
Hailing from Overland Park, Kansas, Brown enjoyed an illustrious prep career where she was named the Gatorade Kansas Player of the Year, a high school All-American at St. James Academy, and a two-time all-state selection.
The senior setter boasts an impressive pedigree following in the footsteps of her sister and former Mountaineer setter Lauren Brown.
"She really showed me how to be a team player and that really helped me junior year when I stepped into a bigger leadership role," she said of her sister, Lauren Brown.
Senior outside hitter Emily Corrigan also enjoys a special relationship with Brown. The two former club volleyball rivals have lived together for four years, and Corrigan notes Brown as an indispensable piece of the puzzle.
"She's just a fierce competitor," Corrigan said. "She wants to win more than anything and that spark and that drive uplifts everybody around her. We want to win with her and for her. She really lifts us to be the best we can be and holds us to a standard."
That competitive drive has propelled Brown to become one of the premier players in the Sun Belt conference, and head coach Matt Ginipro says consistency should be the main focus in Brown's play this season.
"Just stay consistent," Ginipro said, "I don't think she has to do that much more except for just be the great leader that she is."
The Mountaineers are slated to finish fourth, according to the Sun Belt conference preseason poll, and will officially begin their season Friday in Clemson, South Carolina against Charleston Southern.
Story by: Ben Cogsdale, Sports Reporter