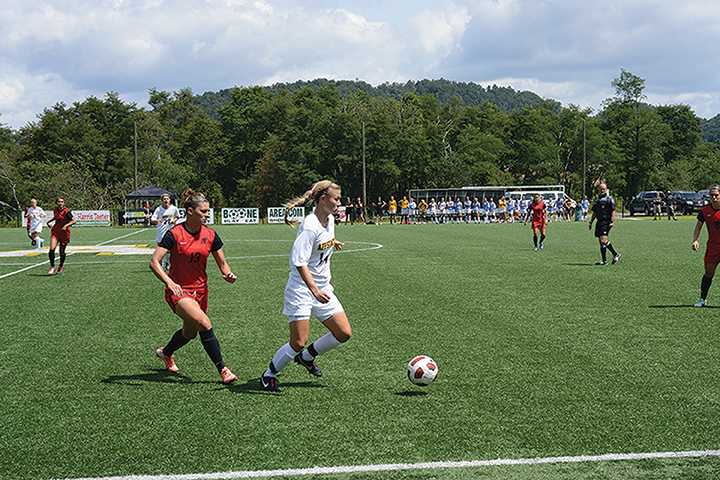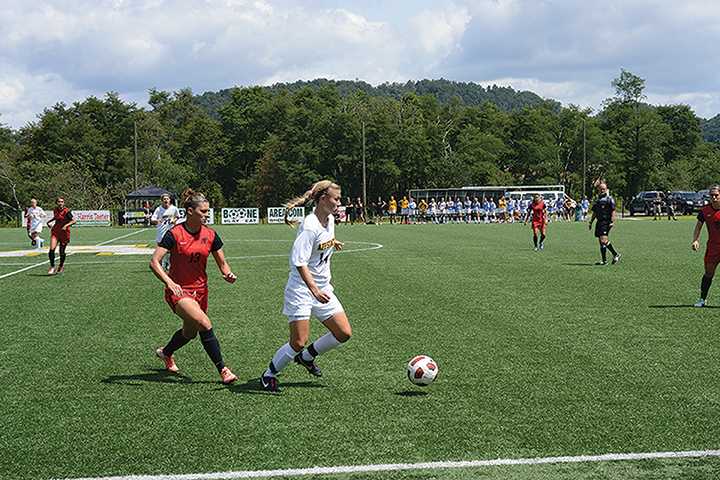 Taking the step up from club and varsity soccer to the collegiate level is a daunting prospect for many athletes.
But it helps to take that step forward with a close friend.
Appalachian State goalkeeper Megan Roberson and forward Sam Childress, both sophomores, have gone through their soccer careers together for more than 10 years.
Both played with current teammates Jackie Nieradka at East Forsyth High School in Kernersville and Carrie Taylor on 93 NC Fusion Elite, a club team in Winston-Salem.
"It's a huge difference from high school to college," Roberson said. "The mentality is different, the strategy is different. It's basically a whole new game."
Childress and Roberson started their careers together with North Carolina's Fusion soccer club. They played club and varsity soccer together through high school and now the two are both key Mountaineers.
Since last year, Childress has started in 11 games and appeared in 19. Roberson has started in 14 games and appeared in 15.
"It made it a lot easier to get to know the team coming in with someone I already knew," Childress said. "We already know how each other play and that helped."
App State's women's soccer team is known for recruiting from close soccer clubs such as Fusion Soccer, CASL and Charlotte Academy.
Head coach Sarah Strickland recognizes the bond between Childress and Roberson, and feels that it only adds to the team dynamic.
"Sam and Megan are kind of unique because they grew up together," Strickland said. "But they don't slight themselves and they've made other really good friends on the team too."
The duo's friendship has proven to be helpful to incoming players from both their high school and their soccer club who are trying to find their place on the team.
"It was a lot easier getting comfortable with the team because I already knew some of my old teammates coming in," freshman midfielder Nieradka said.
Nieradka had only been playing with Roberson and Childress for three years prior to joining the Mountaineers, but their history helps give the team an edge.
"Jackie Nieradka took corners for their high school and Sam Childress got a lot of goals from those corners, so going into it, the two of them have a set connection," Strickland said.
Childress and Roberson might play completely opposite positions on the field, but their close friendship helps create a welcoming environment for incoming players and helps to integrate them into the team.
"I mean, they have chemistry and they have a support system and someone to help with their confidence already," Strickland said. "Even though they're close friends, they help welcome every new member of the team and don't act cliquey at all."
Both Roberson and Childress said that they plan to play together in the future and they're excited to see what they can bring to the team this season.
Story: JESS LYONS, Intern Sports Reporter
Photo: COURTNEY ROSKOS, Senior Photographer