Defense: At a Glance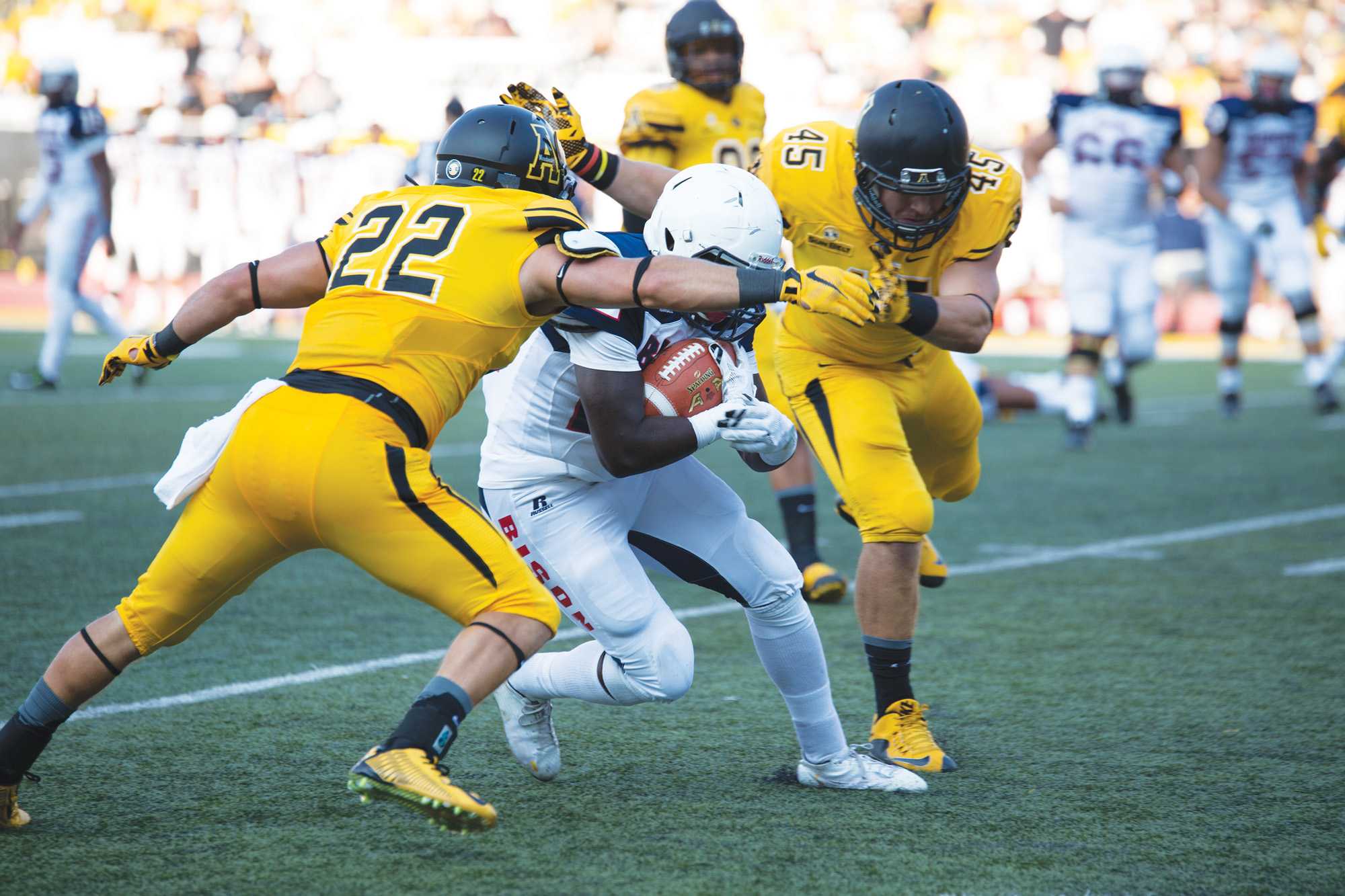 Defensive Line
The Apps interior front will have many familiar faces, with the return of all the defensive lineman that started last season.
Senior defensive end Ronald Blair will lead the front charge for the team. Last year, Blair tallied 6 sacks and 13 tackles for loss, leading the team in both categories. Blair has NFL potential and looks to be the next Mountaineer to reach the big leagues.
Opposite of Blair, junior defensive end Nathaniel Norwood is looking to have a breakout season. Norwood totaled up 22 tackles and 3.5 sacks in his last four games. Over the offseason, Norwood gained more weight and worked on his speed and technique. It looks like he'll have a very promising junior year.
The Linebackers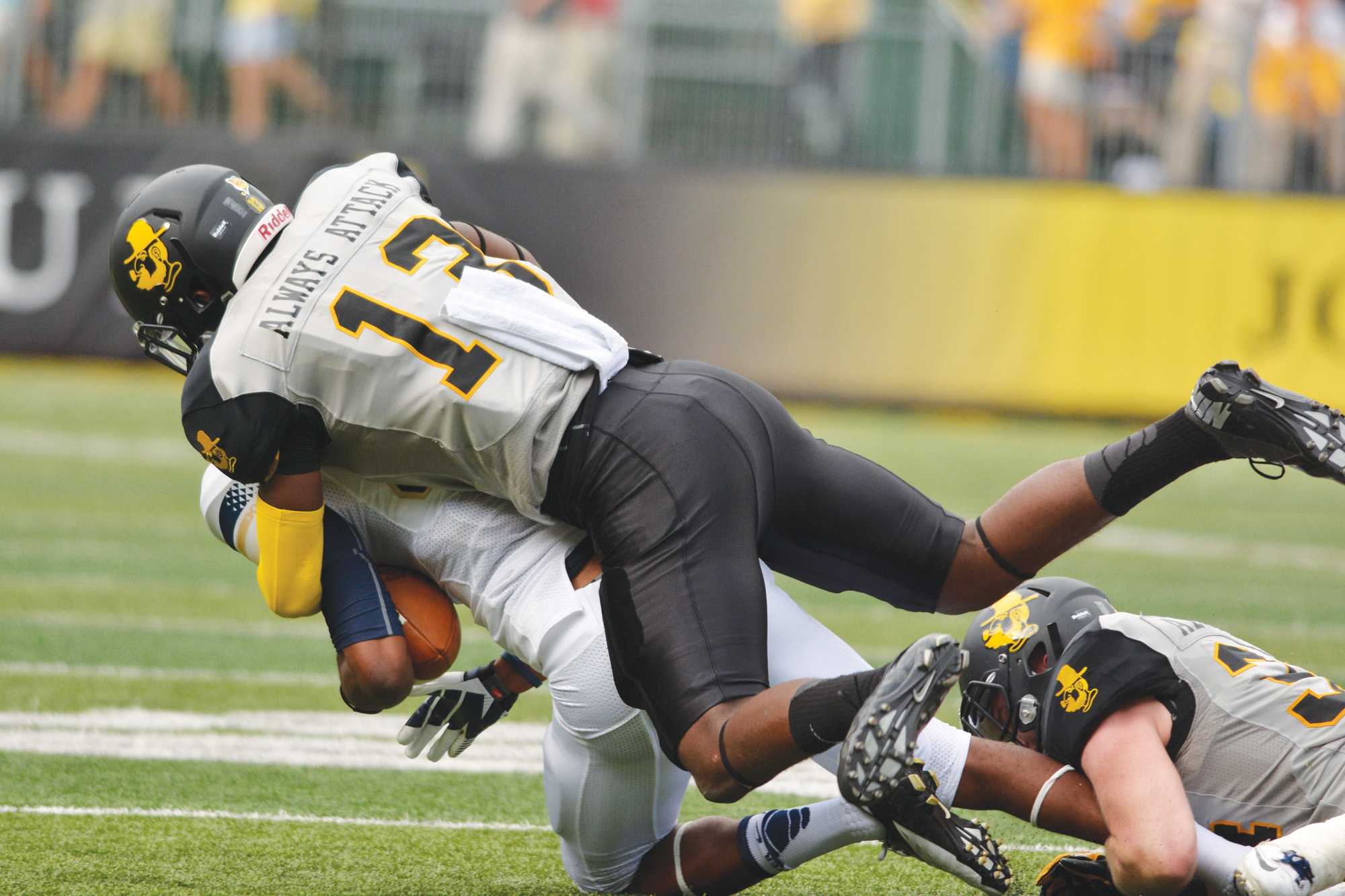 Appalachian State has a young linebacker core as the top five linebackers who led the team in tackles last season were all freshmen and sophomores.
In the center of the defense, junior inside linebacker John Law will continue to cast fear on his opponents for the 2015 season. Law accumulated 69 tackles (first on the team), six tackles for loss (third on the team), two sacks, one interception, and one fumble recovery. Quite the résumé, isn't it? If you want anyone leading a defense, John Law is your go-to guy.
Paired up with Law in the center, sophomore inside linebacker Eric Boggs will be back in the starting lineup again this upcoming season. Boggs had an impressive freshman year with 35 tackles and two tackles for loss.
On the perimeter, junior outside linebacker Kennan Gilchrist will be back to bring the blitz this season as he collected 3.5 sacks and 33.5 tackles last year. Sophomore outside linebacker Devan Stringer will be opposite of Gilchrist, as he too had a very impressive freshman year. Stringer moved from inside to outside linebacker midway through the season, and helped the team out tremendously in both pass coverage and pass rush.
The Secondary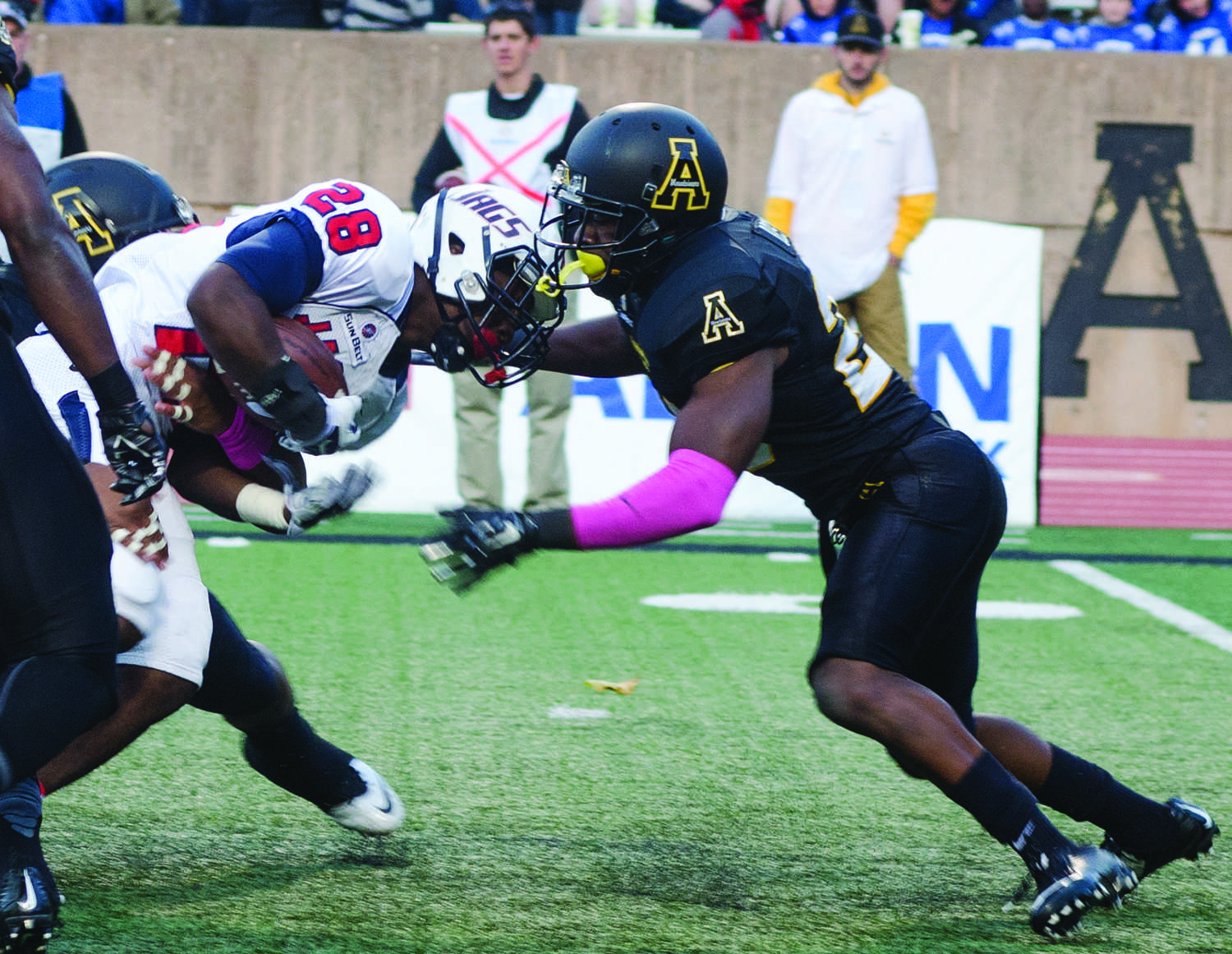 Senior free safety Doug Middleton is back for one more year, and is looking to increase his numbers from previous years. Last season, Middleton led the team in interceptions (four) and was second in total tackles (64).
Sophomore strong safety A.J. Howard played all 12 games as a freshman last season, compiling 51.5 tackles and earning a forced fumble. Howard will look to have another great year playing alongside Middleton and Alex Gray.
At corner, the Mountaineers must replace Joel Ross, who signed with the Dallas Cowboys as an undrafted free agent in May, as well as sophomore corner Brandon Pinckney, who injured his right knee in August and will miss the 2015 season. Pinckney was the favorite to start opposite returning starter sophomore Latrell Gibbs, who finished third on the team with three interceptions in 2014. Junior college transfer Mondo Williams will replace Pinckney. In 2014, he had eight interceptions with the Iowa Western Community College Reivers.
Story by: Brent Gilmore, Intern Sports Reporter