First Equality in Action conference focuses on LGBT issues on campus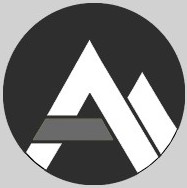 A conference centered around LGBT issues titled Equality in Action will be held for the first time in Plemmons Student Union on March 28 to 30.
The conference will be centered around LGBT issues, but is open to all college students, not just students that identify themselves as lesbian, gay, bisexual or transgender.
"The goals of the conference are to create connections and community, discuss and work toward resolving LGBT student issues, give students the tools to become leaders on their campuses, and help them strengthen their student groups," said Maddie Majerus, co-founder and co-director of the event and a senior political science major.
Majerus, alongside fellow LGBT Center volunteer and senior management major Matthew Coons, had the initial idea for the conference.
"We will be focusing on on-campus LGBT student life, with an emphasis on creating a stronger sense of community for people who may not feel as though they are a part of the Appalachian LGBT community, whether it be from lack of connections, or from feeling as though they cannot be a part of the group because they are a straight ally," Majerus said.
The two wanted to bring a larger  number of LGBT events to campus, as the LGBT community here at Appalachian State University has been growing larger and more open, Majerus said.
Attendees of the conference will participate in a game night and in multiple workshops, as well as hear from speaker Robyn Ochs, an LGBT rights activist and author of "Getting Bi: Voices of Bisexuals Around the World."
Participants will also engage in workshops that include topics such as LGBT focused Red Flag training and a panel discussion titled LGBT and Religion, which will discuss how faith plays a role in identifying as LGBT.
A board of eight undergraduate students that make up the Equality in Action Conference Board have been planning the event since last May. The board is made of students that are actively involved with the LGBT Center.
Students from other schools, including UNC Greensboro and Winston-Salem State University, have registered to attend.
Sponsors of the event include the Office of Multicultural Student Development, the Sexuality and Gender Alliance, Student Government Association, the LGBT Center, the Women's Center and the APPS CASE Council.
Sponsors have raised enough so that there is no cost to students to participate in the conference. Students must register by March 21.
Lauren Fine, the SGA director of cultural affairs, said SGA is helping sponsor the event to help pay registration fees so it is easier and cheaper for students to participate.
"The event is serving as a professional development opportunity for our SGA senators," Fine said. "It's an excellent opportunity for our senators to learn to be more inclusive leaders, more informed allies and increase awareness about issues facing our school's gender and sexual minorities."
Story: Nicole Caporaso, News Reporter