Former App picked for national field hockey squad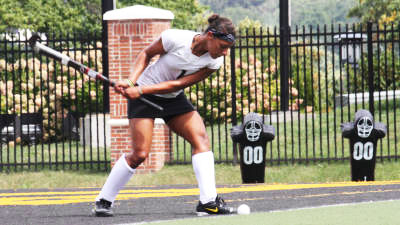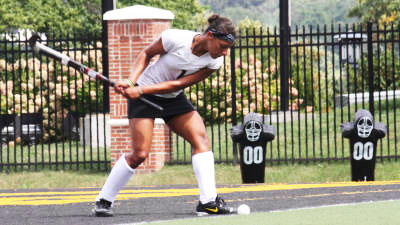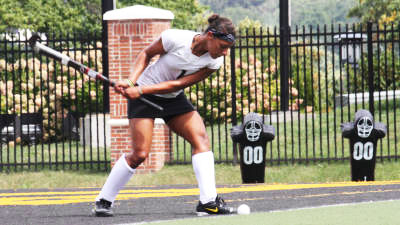 Former ASU student Nicole Morgan never expected to play field hockey again, following her graduation from Appalachian in 2011.
Morgan moved to Virginia Beach, Va. W where she decided to coach U-14 and U-16 field hockey teams.
However, when the opportunity to try out for the national indoor field hockey squad arose, Morgan decided to try although she said she thought her chances of making the team were slim.
Ten days later, on March 27, Morgan found out she had made the team.
"At first, I was shocked," Morgan said. "One of my friends called and congratulated me and I didn't know what she was talking about. I was at work, and I didn't know how to react because I wasn't expecting it. I was just really excited."
In her excitement, Morgan immediately called her high school coach and her mom to tell them about her selection to the 2012-13 USA women's indoor field hockey squad.
"They screamed and were really excited," Morgan said. "My coach became speechless and my mom became mom and was trying to figure out how we could afford everything."
"It helped me develop different skills, and it forced me to change my mentality toward playing the game at a higher level," Morgan said.
Appalachian State head coach Brandi Alexander Kist said she believes Morgan has the ability to be very competitive at the national level.
"I think the skill development and team work being involved in a Division I program will help her be successful," Alexander Kist said. "Nicole [Morgan] always had great quickness over short distances, fast hands and good stick work which will make her a very solid player for the indoor game."
Ultimately, Morgan wants to make sure that the pressure of being a national athlete does not affect her play on the field.
"I just have been playing the way I was taught to play," she said. "I just try to play my best and go out there and have fun. I want to be a role model for the girls that I coach and show them that if you work hard, you can make it to where you want to be."
Story: CHASE ERICKSON, Intern Sports Reporter
Photo courtesy of Morgan Gay