Former Appalachian student interns at the White House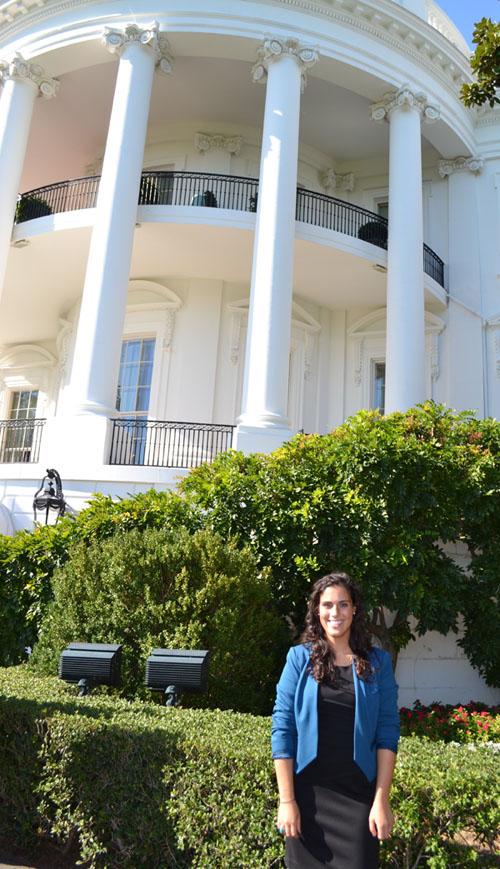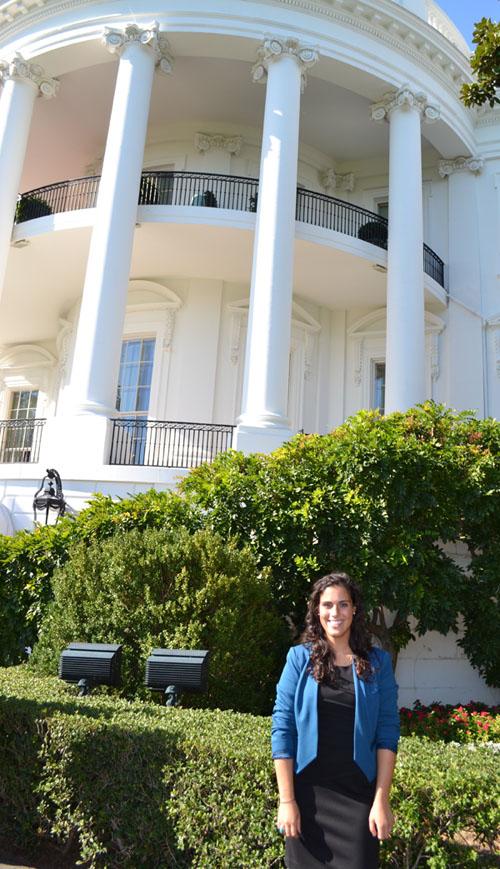 There aren't many college graduates that can say they worked in the nation's capital right out of school.
But an Appalachian State University alumna spent last semester as an unpaid intern in the White House's Office of Communication.
Emily Furfaro worked for the White House from Aug. 29 to Jan. 11 after graduating with a degree in public relations in May 2012.
Through the internship, Furfaro said she was able to experience a lot, from hearing people like First Lady Michelle Obama and Vice President Joe Biden speak to seeing Marine One land on the South Lawn of the White House grounds.
Furfaro said her responsibilities dealt with monitoring the media, pulling news clips and sending them to other staff members. She also sifted through public polling data to find key national trends and edited communications materials before they were distributed.
"I found all of the projects I worked on to be really interesting," Furfaro said. "I felt like I was completing things that were assisting the White House communicate with the country on important, key issues."
Furfaro said she felt that her time at Appalachian helped prepare her for the internship.
"Many of my PR professors really helped me understand how to communicate effectively, which helped me on many of my projects while at the White House," Furfaro said. "My political science professors were also amazing and really helped me understand the issues we hear about every day."
Furfaro said she knew she was interested in politics after taking constitutional law with Marian Williams.
"I loved all of my political science professors, but she was definitely my favorite," Furfaro said. "She was also a big help to me while I was applying to the internship program and was willing to help me prepare for my interview."
Williams said it was a joy having Furfaro in her class.
"I was so happy that she got the White House internship," Williams said. "She sets a wonderful example for all students at Appalachian."
Applicants have to submit multiple essays, letters of recommendations, a résumé and go through an interview process before being selected.
Furfaro is currently searching for a job in Washington, D.C.
Furfaro said she wants to be the White House communications director one day, but knows "that's going to take a while to obtain."
Story: JOSHUA FARMER, News Editor
Photo Courtesy: Emily Furfaro