Free the nipple
For her art class, Art for Social Change, Audrie Emma Bruce held a Free the Nipple event on April 5. At the event, students sewed button onto shirts to create what she called nipple shirts.
Bruce, a freshman sustainable development major, had been planning the event for a month. She supplied all the materials to make these shirts which included T-shirts from multiple thrift stores, a jar full of different types of buttons, a sewing needle and thread. This event was open to everyone and Bruce was available to teach students how to sew.
Originally, Bruce wanted to sit on Sanford Mall topless to advocate for gender equality, but she said that she didn't was to risk any violations or disciplinary code.
Bruce wants to change student conduct. To do that, she has to craft a proposal for the Office of Student Conduct to discuss at one of their meetings. She left a notebook out for people to write what they think the code of student conduct should say.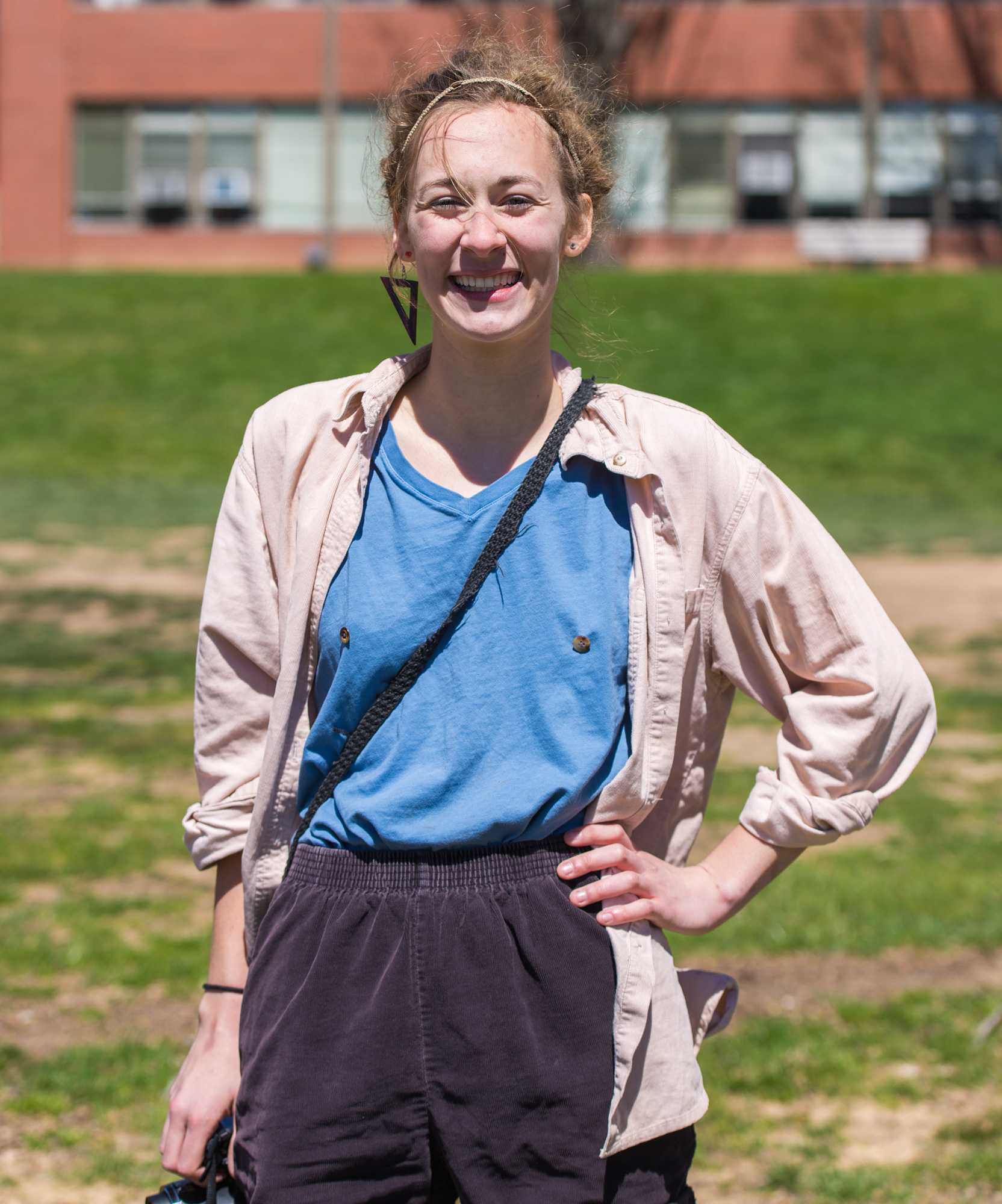 "It is just getting people's take on what the code should say because the code is very vague, it doesn't define the terms so you really have no idea what your rights are," Bruce said.
In Appalachian's code of student conduct, Bruce said that the only section of the code where toplessness could be considered a violation is section 4.05 c.
"Its famously known as a women's rights cause, but I think it is better if you frame it as an all gendered thing, including LGBTQ, because if you're a man who identifies as a women, or if you're a woman who identifies as a man, are you allowed to take your shirt off?" Bruce said.
Bruce wants the code of conduct changed to create gender equality and for everyone's breasts to be normalized.
Jason Smith said that it is about time that everyone should be able to take their shirts off if they want to.
"We have all been naked as children in public, what's the difference now," Smith said. "It's fine if a kid is running around naked but if an adult is running around naked, it's like, what is this?"
Samantha Smyth, a freshman hospitality and tourism major, said that the only thing the student code of conduct said about nipples is that they are obscene, but she does not think that they are obscene in any sense.
"Breasts are not inherently sexual," Smyth said. "This event is making people aware about gender and sex equality and rethinking why women being topless is seen as inappropriate."
Bruce said that she came up with the idea for nipple shirts last Christmas when she made them for her sisters and herself as a lighthearted way to talk about the cause.
"I was at a restaurant and a woman giving me my food was like 'Oh my God, I had to look at your nipples right there, you trapped me,'" Bruce said. "I thought that was really funny and thought that I kind of did because it draws your attention to that, so I thought it would be a really good way to raise awareness if I did it on a larger scale."
Sophomore sustainable development major Madeline Wohlfarth said that women should be allowed to show their bodies in the same as men should.
"I don't think that our bodies should be objectified to the point where we can't be openly ourselves because my body is not an obscenity," Wohlfarth said. "It is huge when it comes to gender equality and that is something that I think needs huge recognition because women should be able to express themselves just as men can and if that means being topless in public then that should be okay."
Bruce said her goal is to raise awareness on campus in a fun way and try to influence the student conduct code in the future.
"I have been in contact with student conduct representatives and talking with them on how I can get it changed and we are in that process right now," Bruce said.
Story by Halie Hamilton, News Reporter
Featured Image: (Left to right) Event coordinator Audrie Emma Bruce, Rachel Sanders and Logan Land sew buttons ("nipples") on t-shirts on Sanford Mall Tuesday afternoon. Photo by Dallas Linger.