Not many people saw Frank Eaves breakout season coming last year. It's hard to blame them. Eaves was the fifth leading scorer in the Sun Belt conference, averaging 16.6 points a game. Prior to that, he had averaged 2.1 points his freshman year and 5 points his sophomore year.
One of the biggest reasons for the jump in scoring appears to be an increase in playing time. Eaves only averaged 16.2 minutes a game during his sophomore season, while averaging 33.1 minutes a game during his junior season.
Another reason for the breakout could be his drastic improvement in 3-point shooting, going 35 percent from beyond the arc his junior year, up from just 21 percent in his sophomore campaign.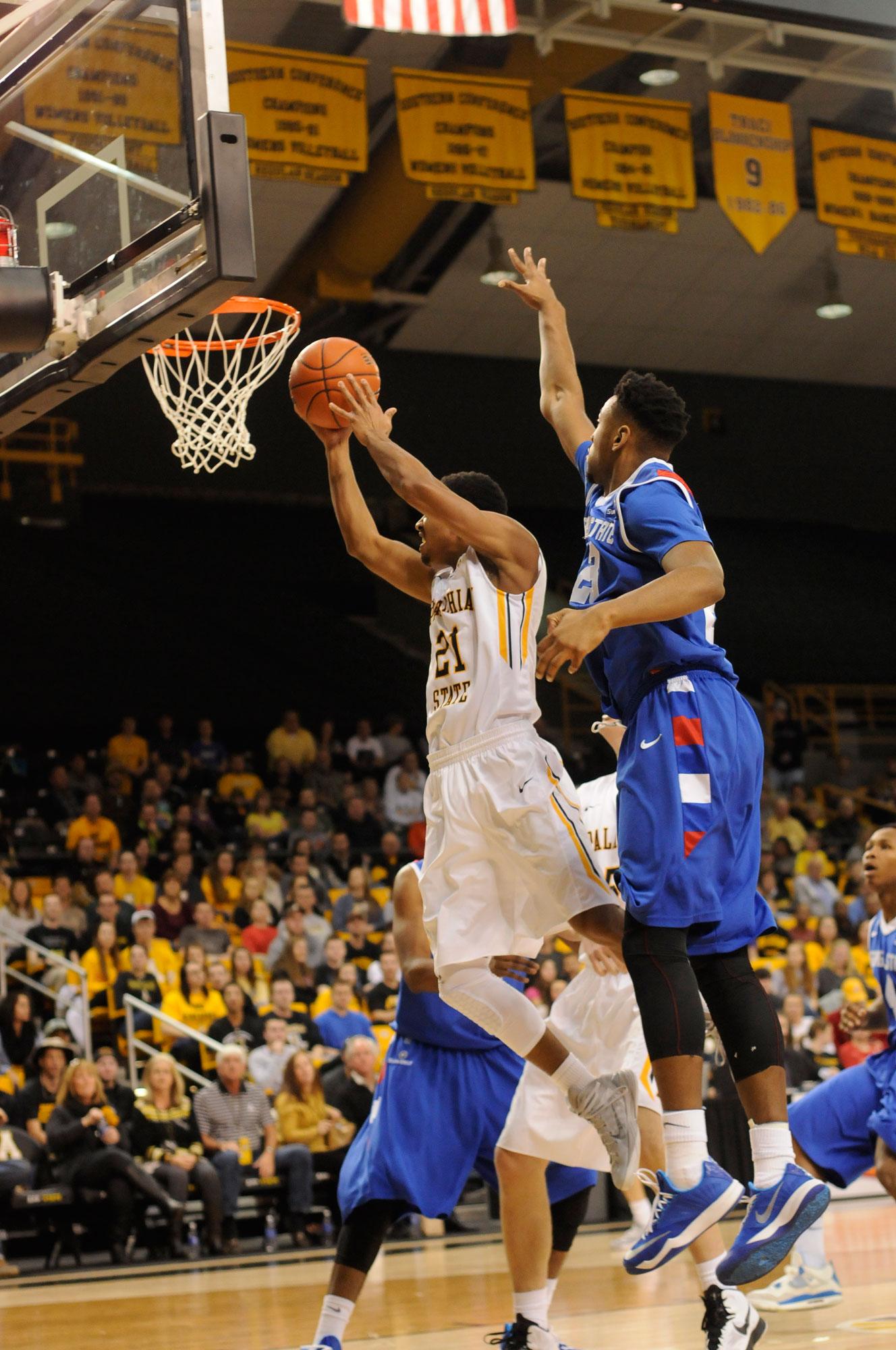 Yet another reason could be his role in second-year head coach Jim Fox's Davidson style offense, one that sees Eaves handle the ball in a guard-centric offense that is dependent on ball movement and 3-point shooting.
Or maybe it was just his time. Whatever the reason for Eaves' improvement, the effect of it hasn't been lost on the team.
"I think Frank is a great leader for this team. Whenever your best player can be your leader and buy into the system, that's all you can ask for," sophomore forward Griffin Kinney said.
This season, the Sun Belt's fifth-leading scorer from a year ago is not flying under the radar, being named to the preseason all-Sun Belt second team.
Eaves is aware of this, and hopes that he can do more this year than the last.
"I think not only do I have to score, I have to facilitate and get everyone the ball," Eaves said. "That's what I worked on over the summer and ultimately that should make us a better team."
The assist column is the one area that Eaves could stand to improve upon from last year, having averaged just shy of two assists per game.
Fox is looking at Eaves to become a leader for the team this season to go along with his ability to score the ball.
"Frank has got to be a leader, he has got to be a guy who makes the people around him better," Fox said. "His role last year was to score, and his role this year is to lead and to make everyone around him better, along with the scoring."
App State will have to rely on Eaves to do all of those things if they want to make a run at the Sun Belt title. Eaves himself has no doubt that a title is possible if the team puts in the work.
"We want to win the Sun Belt, and I think we can do it with the guys we have, the coaches we have and the work ethic we have," Eaves said.
If the Mountaineers do plan to win the Sun Belt then it will be because of their leader in Eaves. While this season depends less on his ability to score the ball than last year, the contributions he will make as a facilitator and a passer are now equally as important to the teams success as his scoring.
But Eaves the leader isn't worried. He has his teammates behind him and the Sun Belt in their sights.
Story by: Lee Sanderlin, Sports Reporter