For many, Valentine's Day is a focus on relationships new and old. This is no different for the Department of Government and Justice Studies which, on Tuesday night, provided a lecture on the United States' most recent relationship: the relationship between United States President Donald Trump and Russian President Vladimir Putin.
Tucked away in Room 114 of Belk Library, Cary Fraser, a doctor of history and political science and an associate professor at Appalachian, moderated a discussion about U.S. foreign policy in regards to Russia. The board of presenters was made up of some visiting faces: University of Genoa associate professor Lara Piccardo, as well as distinguished visiting chair Federiga Bindi, doctor of political and social science. It also had Appalachian State professors Aleksander Lust from the political science department and Anatoly Isaenko, doctor of global history.
The lecture discussed United States-Russian relations and the changes that will possibly be made in regards to Russia in the coming years. It was then followed with a question-and-answer session in which students could ask questions about the relationship.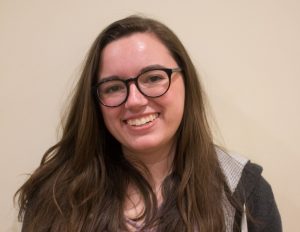 For Madison Armstrong, a senior political science major, who saw the drawn image of Trump and Putin kissing and said she found it to be hilarious, the draw to this lecture was for the novelty of the event as well as the educational experience that came with it, she said.
She also felt that because her major focus was in American government, she needed to be informed on more foreign policy, she said.
For others, it was the actual board that composed the lecture that drew them in. This was the case for senior history major Devan Siler. When discussing what drew him to the event Siler said he went because he had taken classes with all but one professor on the board.
Whatever the motivation to come was, students came prepared for learning with notebooks and tablets to write notes on. Although the professors came from various backgrounds and departments, they had a lot of the same opinions on the subjects.
One aspect of the panel was that each member came from a different country other than the United States. Bindi is the current Appalachian State Dan German visiting chair, and she has visited a number of prestigious international universities such as the Brookings Institution and the Science Po Lille in France.
She felt that having such a diverse panel was important.
"In each country, history is started from a specific point of view," Bindi said. "Different perspectives affect truth. What we think is the start of truth may not be the start of truth."
All of these professors reiterated the same truth: the U.S. expanded NATO despite saying they wouldn't.
"Diplomacy is based on respect of the word," Bindi said.
The professors consistently came back to the point that the expansion of NATO was threatening Russia. As Piccardo brought up in her presentation, since President Donald Trump has made statements claiming to avoid expanding NATO in the future, Putin looks more favorably on him. To the presenters this seemed to be logical, especially since Isaenko brought up a Gallup Poll that said, "67 percent of Russians view NATO as a threat."
The other contested topic was the issue of Russia and Ukraine's battle over Crimea. The consensus between professors was that the rights to Crimea belong to Russia.
"Ukraine never had Crimea truly. Crimea was and always will be Russian territory," Piccardo said.
The presenters had different finals views about the potential relationship blooming between the United States and Russia.
"I'm truly worried. With Russia we can't have any more conflict," Bindi said.
For Lust, the focus should be to de-escalate Russian conflict. He also pointed out that Russia has many natural resources the U.S. could benefit from.
Whether one agreed with the actual content or not, there was a general consensus that the event was well-timed. Armstrong found it comedic and said, "It's a good for people who don't have anything to do on Valentine's Day to be able to come and listen to something that's informative."
"I like going to events like this," Siler said. "You get views from all different sides so you can form an educated opinion."
As a history major, Siler said he had a unique perspective since instead of looking at current issues as new, he has studied the patterns of time, making issues such as Russian relations non-unique.
"Most of these events you come up to, you end up discovering a host of problems, but part of finding the solution is to initially find the issues," Siler said. "If you can't find them all, then you can't find an effective solution. That's why I like showing up to these events."