After every men and women's basketball games, The Appalachian will be breaking down the Mountaineers positions for grades.
Game: App State men (2-1) vs. Iowa State (1-2) (First round of Puerto Rico Tournament at Myrtle Beach)
November 16 at 5:30 p.m.
Final Score: Iowa State 104 App State 98
Guards: A
In a game that had its fair share of offense, App State's guards kept pace with Iowa State's talented backcourt. Junior Ronshad Shabazz and freshman Justin Forrest both recorded 32 points, accounting for over 65% of App State's scoring. Forrest exploded in the second half for 26 points, which is now the all-time record for points in a half in Puerto Rico Tip-Off history. Shabazz impressed in the first half, dropping 21 points and nailing four 3-pointers. Allowing 10 Iowa State 3-pointers fell partially on Mountaineers' guards, but without their stellar offensive play, they wouldn't have been able to keep pace in the Puerto Rico Tip-Off's highest combined scoring game.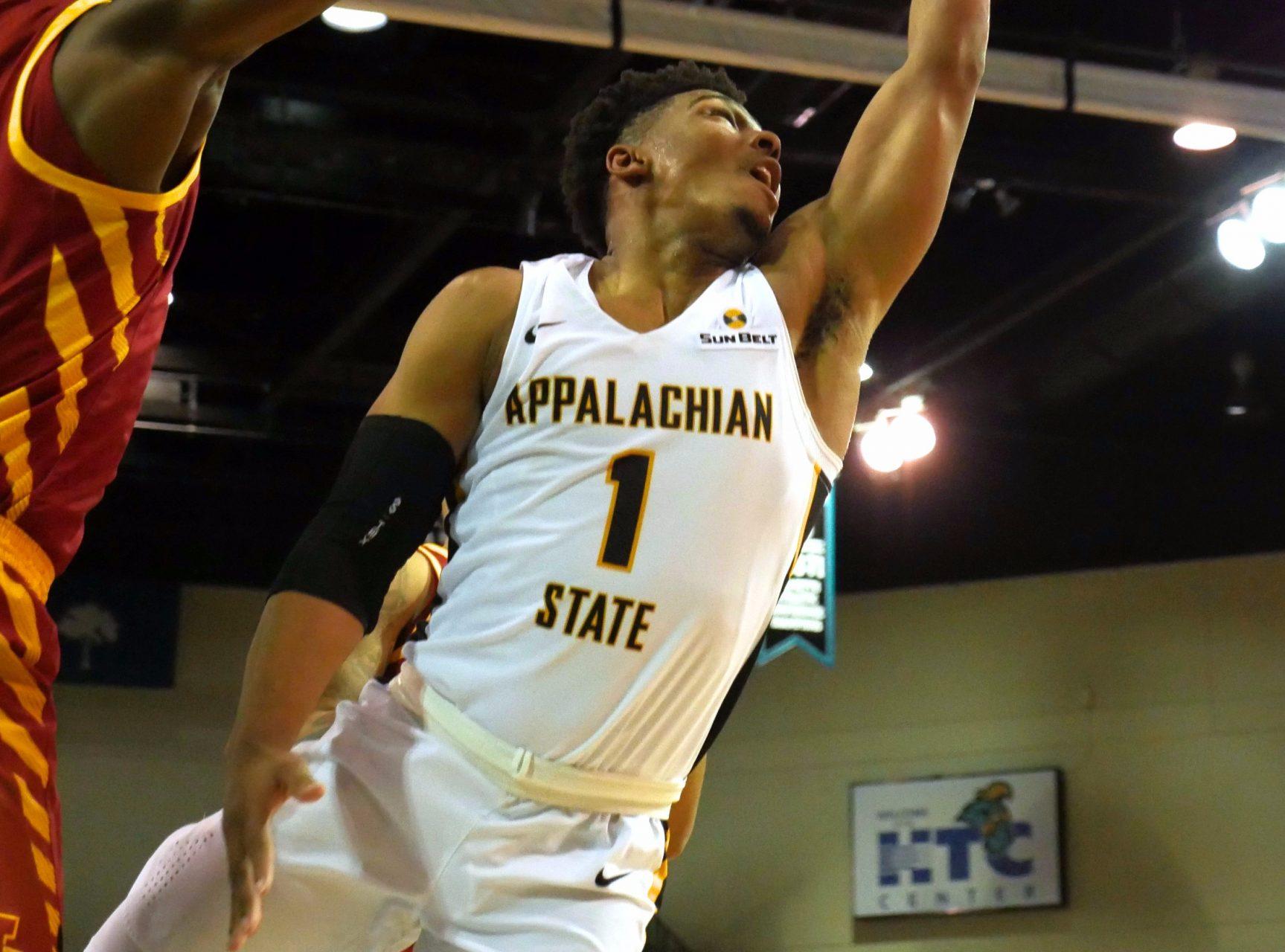 Forwards: B
Though they didn't put up huge scoring numbers, sophomore Isaac Johnson and junior Tyrell Johnson recorded a combined 13 rebounds. Isaac put together an impressive stat line, pouring in eight points, grabbing six boards and assisting on five App State baskets. Senior Bennett Holley filled his role as well, checking in off the bench to drain three triples. Senior Craig Hinton also provided 15 valuable minutes off the bench, scoring seven and bringing down four rebounds. Committing seven of App State's eight turnovers, however, was the one major drawbacks on an otherwise strong performance.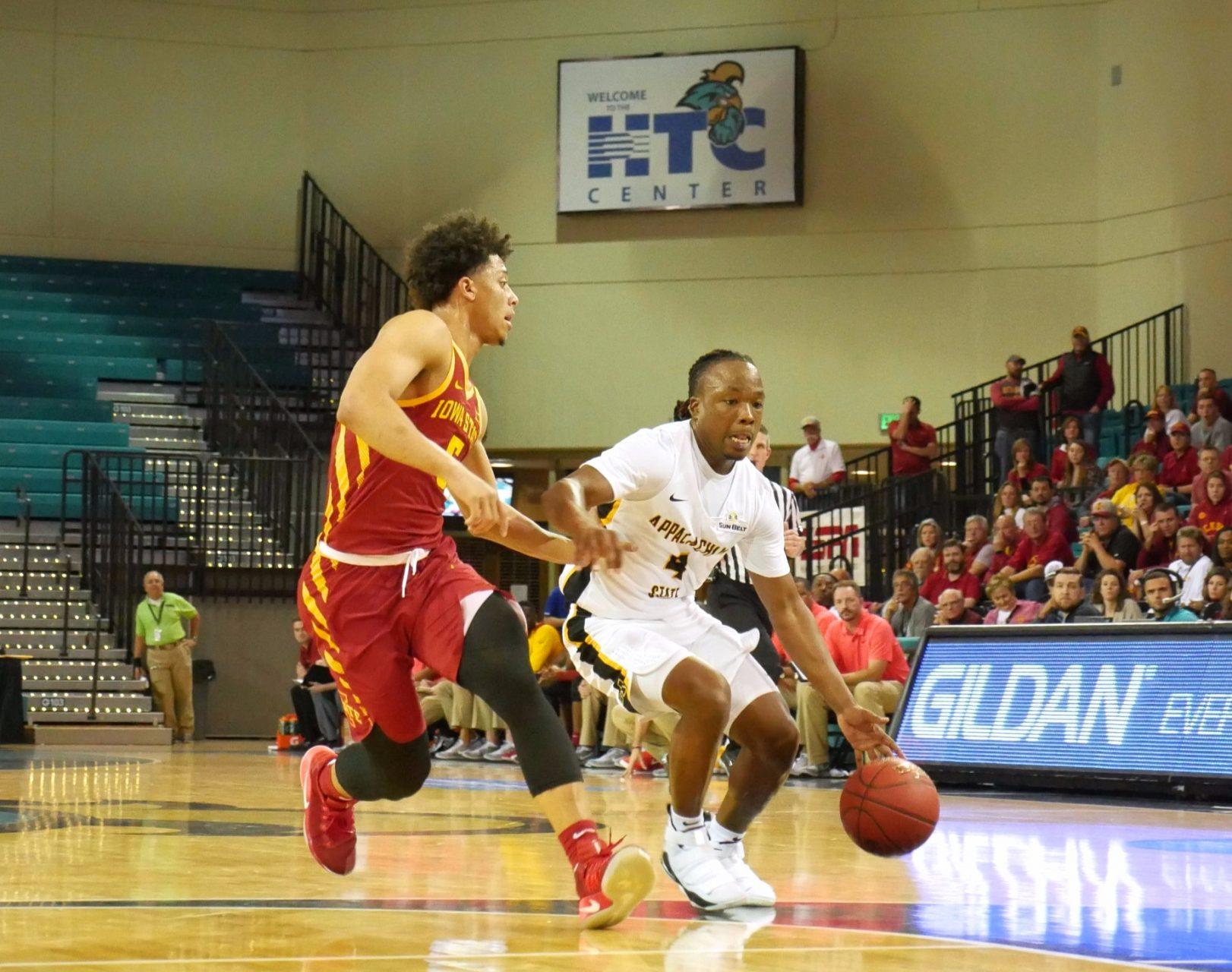 Centers: D
Getting in early foul trouble, senior Griffin Kinney's impact was significantly limited and it showed in the stat sheet. Kinney was held scoreless and fouled out in the game's final minutes, playing only 15 minutes after starting the game. Senior Jake Wilson only made a short appearance, playing a single minute. Evident today was that App State is comfortable with firing many shots from behind the 3-point line, which could impact the amount of shots in the paint. Kinney's senior leadership is imperative to the Mountaineers' success, and he will look to establish a more powerful presence in the post Friday.
Player of game: Justin Forrest
Justin Forrest's first career game against a D-1 opponent was a memorable one, dropping 32 points on only 16 shots. Making five 3-pointers, Forrest was efficient in all facets of the game, showing off strong drives to the hoop in addition to his scorching shooting from behind the arc. Forrest's 26 second-half points was a tournament record, and his 32 points ties for second in total points in a game in tournament history. Adding in his defensive intensity, Forrest is quickly becoming a key contributor.
Overall: B+
Trailing 47-43 at halftime, App State gave themselves a chance to pull off the upset over the high-powered Cyclones. Iowa State stretched their lead to 18 with 8 minutes, 25 seconds remaining, but the Mountaineers clawed their way back into the contest behind Forrest's hot hand. Defensively, App State has to defend the 3-point line better, but they also held their own in the paint, allowing just 30 points. Going forward, their offensive output and lack of turnovers committed are both encouraging signs for the remainder of their season.
Story By: Tyler Hotz, In-Depth Editor
Photos By: Jamie Patel, Video Editor