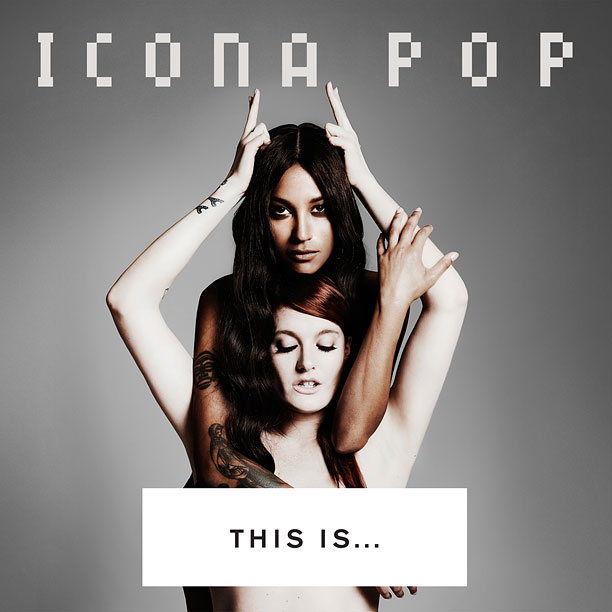 Swedish duo Icona Pop's single "I Love It" – released in May of last year – was an instant internet phenomenon.
Its crowd-pleasing vibe was such a hit that the single appears on both the band's self-titled, Sweden-only 2012 debut and their recently released international debut "This Is… Icona Pop."
It's easy to see why "I Love It" resonates with so many listeners. Icona Pop's two singers Caroline Hjelt and Aino Jawo, aided by similarly minded British starlet Charli XCX, attack the hook with fervor, which supports the song's carpe diem leanings. Safe, in-the-pocket bursts of EDM bass ground the song firmly in the dance floor.
Although the single's structure is fairly formulaic, it's charged with an undeniable energy that sets the duo apart from the current wave of pounding, electro-house-tinged pop a la Katy Perry.
"This Is… Icona Pop" attempts to amplify this energy across the course of a relatively scant half-hour runtime. The results are a bit mixed, but the proportion of quality material to misses is fairly high.
One of the duo's greatest assets is their voice. Hjelt and Jawo frequently sing in unison and at a blistering intensity, which gives the music an emotional resonance it might've lacked with smoother, more bland singers.
Their impassioned vocals also put their winding melodies up front and deliberately contrast the often cheesy, of-the-moment dance floor synths that ping-pong around these tracks.
Icona Pop obviously makes party music, but at their best they also share the feminist angst of Robyn and the cheery populism of the Spice Girls. Songs like "On A Roll" and "Then We Kiss" incorporate these influences seamlessly and represent more daring songwriting.
Unfortunately, some of "This Is… Icona Pop" scans as slight self-parody. "Ready for the Weekend" feels so straightforward that it ends up just coming across as lazy. Power ballad "Just Another Night" weighs down the album's momentum considerably, and is indicative of the lack of direction Icona Pop displays in the album's final stretch.
This scattered genre-hopping, evident in songs like the dubby "Light Me Up," likely stems from Icona Pop's desire to continue their crowd-pleasing streak. The pitfall is that they can't please everyone, at least not with more careful, deliberate transitions that would only be present on a longer album.
It's much more compelling to see Icona Pop flesh out the darker, more eccentric undercurrents present in "I Love It." There is some indication here that they'll continue in that direction, which is hopeful for this particular pop phenomenon's future.
Rating: three out of five stars
REVIEW: COLIN MOORE, Senior A&E Reporter