In 2013, Las Vegas band Imagine Dragons debut album "Night Visions" dominated the airwaves. Backed by infectiously catchy singles such as "It's Time," an uplifting stadium rock track with booming drums and hand claps, and their biggest single, "Radioactive," a dubstep infused rock track filled with apocalyptic angst and crooning vocals from lead singer Dan Reynolds, "Night Visions" was an impressive kick-in-the-door album.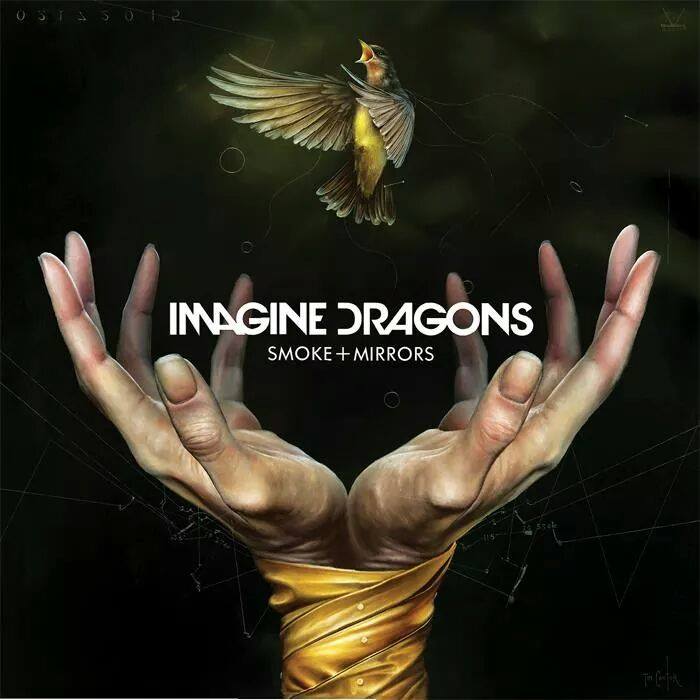 The band continued having success all the way through 2014 with a remix of "Radioactive" that featured the young hit rapper Kendrick Lamar.
"Smoke + Mirrors," the band's sophomore album, has them continuing on with the same electronic infused rock formula – both musically and lyrically – that they followed on "Night Visions."
Some of the tracks deliver effective hooks and choruses, and in some cases, the band takes leaps that produce some very delightful surprises. However, some of the tracks are so typical and uninspiring that it makes you want to skip the track entirely.
The highlights of the album contain some of the bands most catchy songs and Reynolds' best vocals. The stand-out tracks show the band straying away from the sound of their debut album and exploring all of the things that they're capable of.
The album begins with the new wave dance-sounding tracks "Shots," and "Gold," which both incorporate some reverb-packed guitars and '80s retro-inspired synths. While this sound isn't out of the ordinary for the band, Reynolds' vocals are still booming and entertaining. With his ability to belt out intense choruses and delicate falsettos, the singer definitely makes the songs entertaining.
The lead single from the album "I Bet My Life" resembles that of other lead singles "It's Time," and "Demons," except this single isn't nearly as thrilling. It features boring lyrics that don't give off any real emotional meaning. It also contains the same old pop-rock guitar riffs and drum fills that sound just as bland as they do on other Imagine Dragons tracks. The track is perfect for being used in a cliché, overly dramatic Urban Outfitters commercial.
While the lead single from the album is disappointing, the next three tracks make up for it. "Polaroid" takes a different approach with a darker lyrical tone. "I'm a hold my cards close/I'm a wreck what I love most/I'm a first class let down/I'm a shut up sit down," Reynolds sings as heartfelt as he can without breaking away from a catchy pop sound.
"Friction" has a Classical Bollywood inspired guitar riff that surprisingly turns into an electronic rock banger. The soaring guitars and tribal drums that sound too familiar somehow make the track even better.
"It Comes Back To You" takes down the tempo, but it is the catchiest track on the album.
Backed by beautiful synths and an standard drum beat, it shows that the band doesn't need to be overly flashy in order to make a good song.
The track "Trouble" is the band awkwardly attempting to pull off a Mumford & Sons style. Fueled by fast paced acoustic guitar strumming, hard hitting drum fills and too much production, the song is more embarrassing and cheesy than anything.
The next track, "Summer," still continues on with the rock hip-hop sound that made them famous in the first place, but this track sounds very uninspired and overproduced. While the interesting guitar chords and fast paced drum beat save it from being a terrible track, it still doesn't save it from being boring.
Overall, if you were a big fan of Imagine Dragons' first album, then you'll most likely enjoy this new project. However, if you're bored by repetitive sounding songs but still enjoy a catchy tune every now and again, then it's OK to skip this one and stick to the radio singles.
Imagine Dragons will be going on a world tour to support the new album starting in Chile April 12.
Rating: 2/5 stars.
Story:  Jordan Williams, Intern A&E Reporter