Formerly held in Asheville, Moogfest is a yearly festival based in North Carolina that combines performances from cutting-edge electronic artists at night with a technology conference during the day.
This year Moogfest will take place from the 18-21 in it's new home in Durham, with talks and performances that touch on themes as diverse as the future of creativity, protest and black quantum futurism. The line-up includes Animal Collective, Flying Lotus, Talib Kweli, Gotye and many other innovative electronic artists giving both performances and holding conversations.
Here's just a few of the acts we're especially excited to see at this year's Moogfest.
DJ Lance Rock
Most famous for the hit children's show Yo Gabba Gabba! the Los Angeles based musician has now turned his talents towards causes like Make-A-Wish and Habitat for Humanity. We're definitely excited to see him showing off his ability to provide interesting musical entertainment for both kids and adults and maybe even re-live some of our own formative years.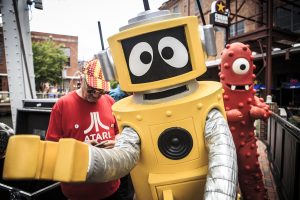 Wolf Eyes
A noise trio hailing from Michigan that makes dizzying, chaotic noise art that mixes together swirls of free jazz, metal and psychedelia through the layers of fuzz. We're excited to see them bring their unique style, self-described as "trip metal," to Durham.
Flying Lotus
Restlessly experimental music producer Flying Lotus is at this point a veritable legend in the electronic scene and we're definitely excited to see the guy responsible for some of our favorite Adult Swim bumps in North Carolina.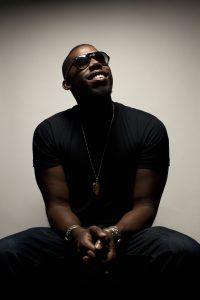 Democracy's Exquisite Corpse
From Brooklyn collective Found Sound Nation, this installation brings nine participants manning different sound-making devices together to create one single instrument. We're honestly more excited to see what festival goers manage to come up with than we are to even try the thing, but we're sure that will be fun too.
That's just a few of the events we're marking on our calendars for Moogfest 2017, be sure to follow us on Twitter and Facebook for our live coverage of events!
Tickets are available at www.moogfest.com.