Right-handed pitcher Tyler Moore was well-known in the High Country before he started his career with Appalachian State, playing for Watauga High School.
This season is a breakout year for Moore who, in his sixth year of eligibility, finally found his role as a consistent starter for the Mountaineers.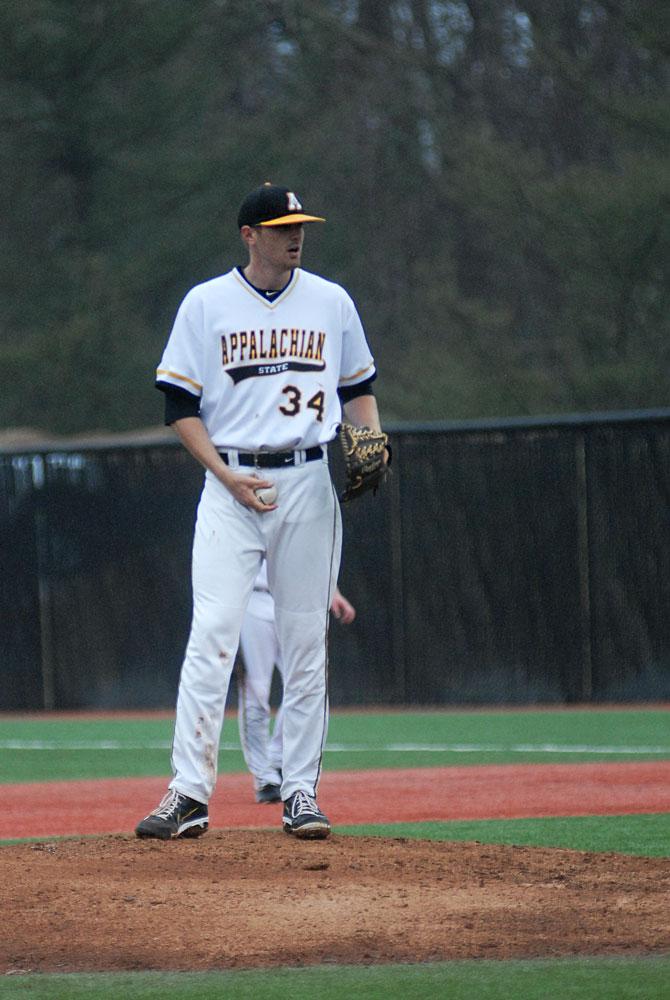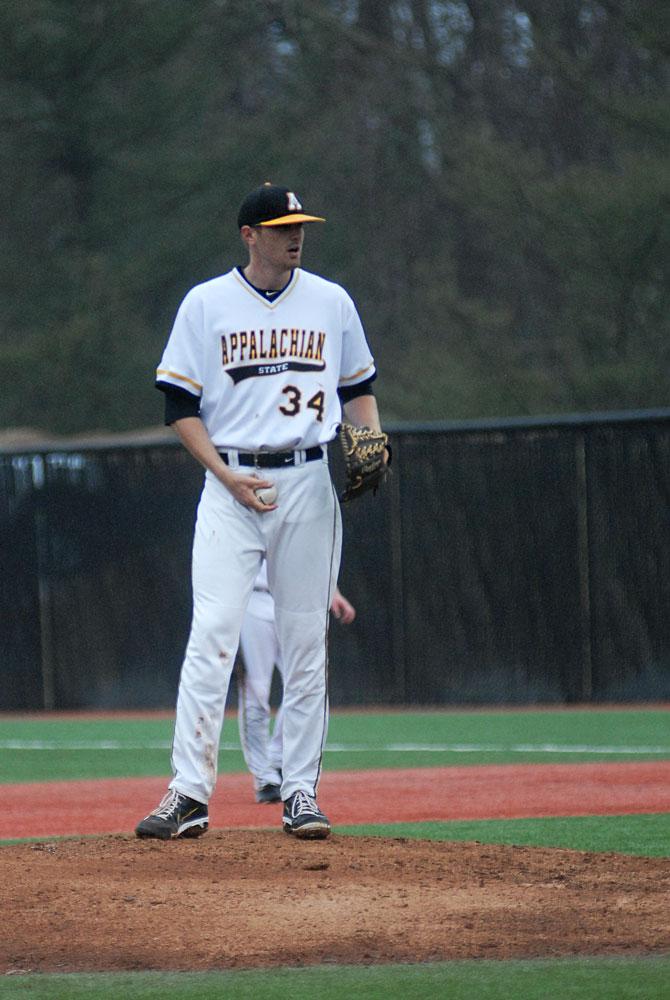 Head coach Billy Jones approached Tyler Moore to be a starting pitcher before the season started, allowing him a chance to change his role from that of a closer.
"He had to change his whole way of training, the way he thought and the way he went about his business," Jones said. "Usually you don't see side-armers that are starters. Usually they're bullpen guys."
Despite the new role, adjusting to being a starter came easily thanks to help from his teammates.
"I've been doing alright," Moore said. "In my outings, I've had some good run support. There's been a lot of preparation to get where I am, but there's a lot of luck, too."
Moore's talent and luck seem to be paying off. The sixth-year senior was able to pitch his third complete game this season when the team defeated The Citadel 6-5 on Saturday.
Moore said the secret for him is to avoid looking too far ahead in the middle of games.
"We work really hard for me to remember to minimize the game, and take it one batter at a time, one out at a time and one inning at a time," Moore said.  "My main focus every time I go out there [is] just not to give up a run."
This season is App State's last season in the Southern Conference before transitioning into the Sun Belt.
"I want to see these guys be successful, and I want to be successful with them," Moore said. "I want us to go as far as we can."
If Moore's successes so far are any indication of what is in store for the remainder of the season, the Mountaineers will have a boost.
"This is our last chance to win the SoCon tournament," Moore said. "I want to go out with a bang."
Being able to push himself through multiple innings and allowing his fellow pitchers to save their arms for times when the team needs them most is welcomed support for the bullpen.
Jones said he is proud of Moore's ability to evolve as a pitcher and help the team during their final SoCon season.
"He's found a way to compete and pace himself where he can throw seven to nine innings every [game]," Jones said. "He's our leader."
Story by Kaitlyn Thruston, Senior Sports Reporter
Photo by Corey Spiers, Sports Editor