Native American Student Association, recruits Native students
Appalachian State University is 84.5 percent white, and only 0.3 percent Native American, according to Appalachian State's enrollment data from fall 2015. With 17,932 students enrolled, only 48 of those students are Native American. Through a partnership with Cherokee Central Schools, a professor and student at Appalachian State University aim to recruit other Native American students to Appalachian State through the creation of the Native American Student Association.
Kerry McMillan is a junior elementary education major and leader of the Native American Student Association. She identifies as a part of the Lumbee tribe. McMillan said that she felt that her people did not have enough representation on campus, so she decided to bring awareness to the issue by starting the Native American Student Association.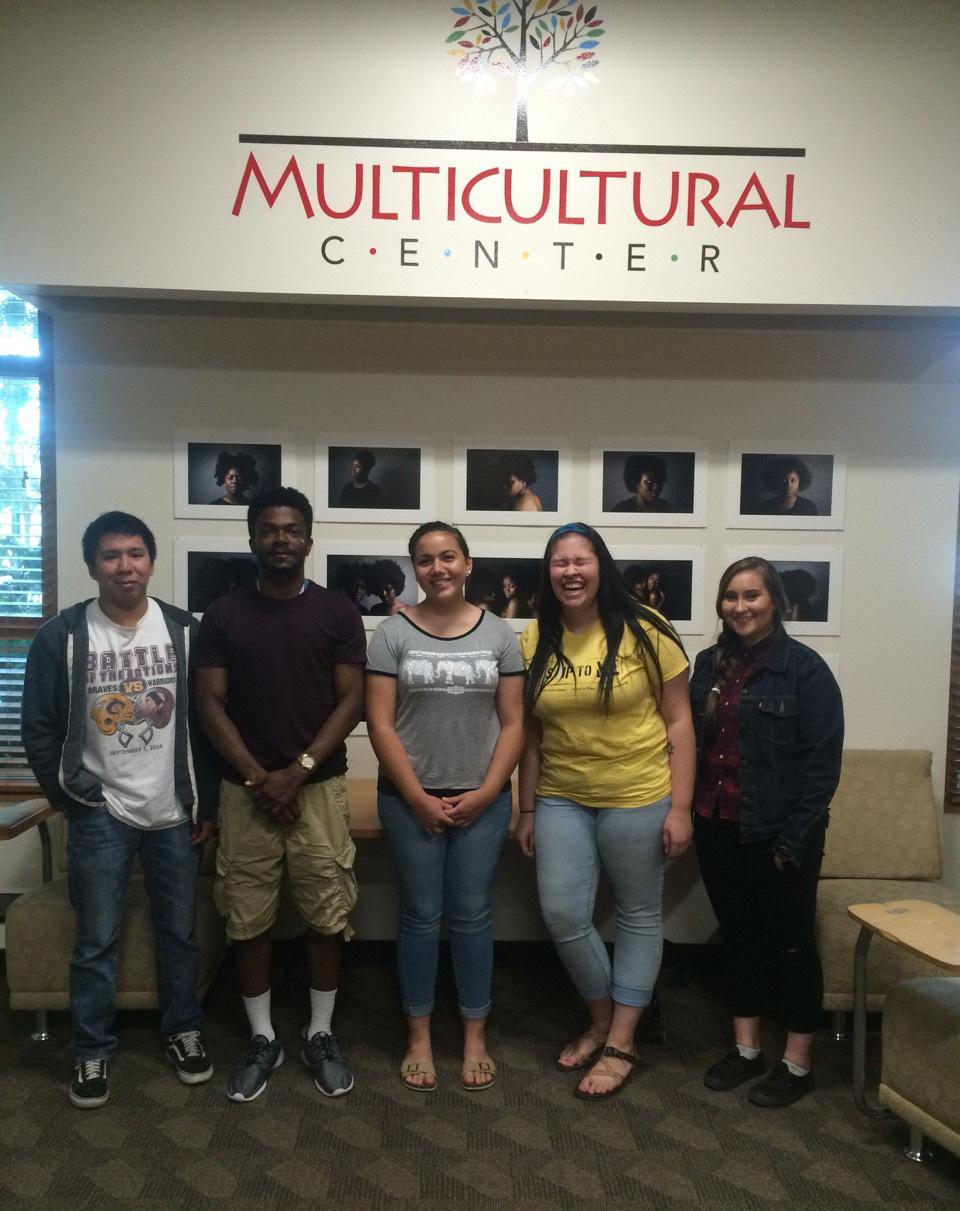 "I noticed we never had a Native American Student Association, and I wanted us to have a safe space and for the club as a whole to raise awareness," McMillan said.
McMillan said that the goal of the Native American Student Association is to let Native students know they have support, and to spread awareness about Native American culture. The tribes represented in NASA include Eastern Cherokee, Lumbee, Waccamaw Siouan, Catawba and Haliwa Saponi, Allen Bryant, associate professor of elementary education and advisor for the association, said.
Bryant said that McMillan is the driving force behind ensuring that Native students on campus have a thriving and dynamic community of support.
Bryant initiated the Gadugi program, which is a partnership between ASU and Cherokee Central Schools. Bryant said that the Department of Curriculum and Instruction offers two college level classes at Cherokee High School. These courses are Education and the Eastern Band of Cherokee Indians and Cherokee Culture and Leadership. Bryant said that the purpose of the partnership is to provide college level coursework for Cherokee High students as well as to recruit Eastern Cherokee students to ASU.
Bryant said that he personally hopes that NASA will also serve to provide Native students with a visible and recognizable profile on campus, protect Native student interests and demand that all Native students be treated with the respect and dignity they deserve.
"NASA can, should and must hold our entire community responsible," Bryant said. "This campus, of course, sits on Cherokee land. North Carolina Natives have history and traditions in this state dating back more than 10,000 years. And yet there are only 48 Native students on this campus."
     Bryant said that this is unacceptable and that NASA as a community is not going to accept those numbers any longer.
McMillan hopes that having this association will create a community for those students who have up until now been unrepresented, and bring more Native Americans to Appalachian State.
Three Native American students from Cherokee Central School sat in on the first club meeting on April 20 while touring Appalachian State, and said that the club was important for a "myriad of reasons."
"It helps show diversity, and that there are minorities trying to stand out," Brock Powell a senior at Cherokee High said."[NASA] is trying to show that these stereotypes aren't true to non-minorities."
Riley Crowe, a sophomore at Cherokee High said,"It would be cool to join because there's other Native Americans that you don't see at other colleges."
The meeting was held in the Multicultural Center in the Plemmons Student Union, which according to their website, "fosters safe spaces for the exploration of new ideas and concepts and to encourage critical thinking."
While Appalachian State has a Black Student Association, Hispanic Student Association and an Asian Student Association, this is the first time Appalachian State has an association specifically for Native Americans, McMillan said. The association has been fully recognized by the university, Bryant said. McMillan said that while the club is small now, she hopes that it will continue to grow.
Even though there were only a couple of members in attendance at the inaugural meeting, McMillan said that spirits and hopes were high amongst the club members and the prospective future Mountaineers.
McMillan said that the group plans on being a very active organization that will host many events that raise awareness about Native American Culture, cultural appropriation and dispel stereotypes. She also said that the club hopes to be represented at Club Expo next semester, in an attempt to draw attention and gain more members.
McMillan hopes the club will show other Native Americans that Appalachian State is a place where they can feel like they are a part of something.
"We want to spread the word and raise awareness about Native culture as much as possible," McMillan said. She also said that the association is always accepting new members.
Story by: Sierra Bell, A&E Intern Reporter