Carolina Farm Trust will present the first ever Carolina Jubilee music festival in VanHoy Farms, North Carolina from Oct. 16-17. The festival will feature headliners like Mipso, Song of the Fall, Tacoma Narrows and Unspoken Tradition as well as local eateries and breweries, including Appalachian Mountain Brewery.
The festival is a "funding vehicle" for Carolina Farm Trust, a nonprofit organization founded in 2014 and dedicated to the local Carolina economy.
"It's important for me to get across that farm trust is devoted to Carolina farm land and fostering ecosystems," founder Zack Wyatt said. "Carolina Farm Trust needs this event to bring the regional economy and ideology back into the forefront, making operated businesses, breweries and wineries a focal point, not a novelty."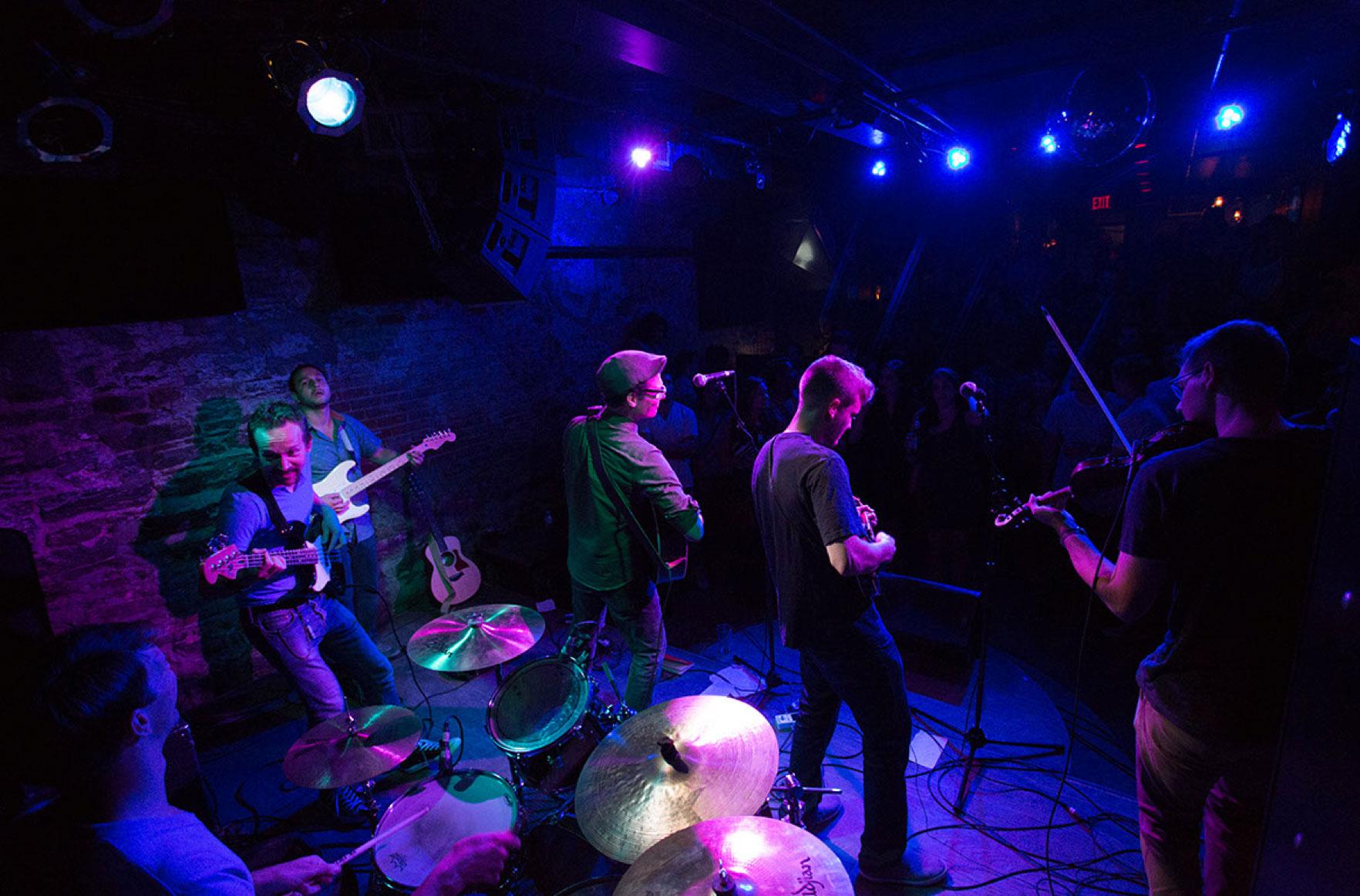 Many of the bands will play on Friday night with main shows on Saturday, Cheny Munson, lead singer of New Jersey based band Tacoma Narrows, said. He describes the band as a mix of folk, Americana and bluegrass music.
"It will be the band's first time in North Carolina," Munson said . "We will play a set after Mipso on Friday night and our main show will be on Saturday."
All of the proceeds will benefit a cause with an endless amount of need, Wyatt said.
"I don't use the word 'fundraiser' because with a lot of nonprofits, how much can you actually say will be going to that cause?" Wyatt said. "With most nonprofits there's typically a promotional company involved that is going to suck up that revenue. That is different for us, as is sustainability — if the word 'sustainable' is in our mission then we need to be sustainable."
The vision for the festival began after Wyatt was laid off from work, he said. For him, the mission is personal. Often, communities talk about the loss of local farmland, but never take action.
"I grew up on 288 acres on a very large farming community in Northern Vermont," he said, "which was wiped out within 10 years after I graduated from high school. How you grow up is your common sense when you go out into the world, and all I knew was farming. After the layoff, I became aware of food issues I hadn't focused on, and I watched the Ted Talks about similar subjects. I knew I had to do something.
Wyatt said he found bands and caterers, like the Heirloom Restaurant in Charlotte, North Carolina by accident and on social media, including Tacoma Narrows.
"[Tacoma Narrows] started using Instagram and other sites for music, and we started attracting people around the country and the world who hadn't heard our music," Munson said. "It was a really nice way for us to reach people outside of New York. [Wyatt] reached out to us through Instagram and asked if we would want to be part of it. I really liked the cause and his passion this vision is important."
The project has a small amount of funding for the year, a factor Wyatt reports to be beneficial.
"What's been awesome for Carolina Jubilee is twofold," he said, "because it's happening without a lot of money.  This has allowed me to reach out to those who most deserve to be here form a nonprofit perspective."
Junior biology major Ian Ratcliff will attend the event, and is not concerned about the lack of funding.
"I know a few people on campus are excited about it," he said, "and I heard that they might not have a ton of money. This, however, is how a lot of music festivals get started. I wouldn't be surprised if it turned out to be super crowded the day of — an inexpensive music festival for farmland supporters? People in the area will eat that up. This is local beer, for crying out loud."
The hardest goal, Wyatt said, comes after the success of reconnecting farmers with their land. Creating profitable and sustainable farms lies at the heart of the Carolina Farm Trust.
The festival also takes a stand against commercialization.
"We live in a jaded world where people are cutting through the lies nonprofits tell," he said, "and inflated salaries of CEOs, and the organizations where you don't know where this money goes. The best thing about what we're doing is there is no amount of money we could make that would not be used for a good purpose immediately. The need out there to fulfill this mission is never ending. We can build model for others to make themselves after, here in NC."
Tickets begin at $35 and can be purchased at thecarolinajubilee.org.
Story by: Kelsey Hamm, A&E Editor
Photos: Courtesy