NFL power rankings: week one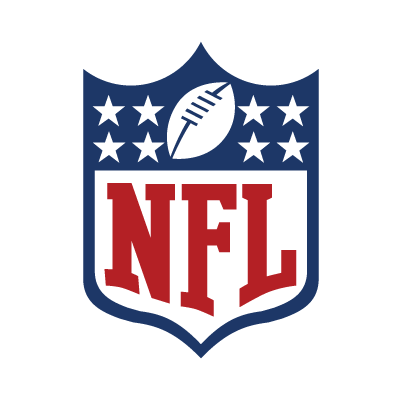 Every week, the Sports Desk will collaborate on NFL Power Rankings and write short pieces on how each team is doing. Tune in every week on Wednesday's to see the updated rankings!
1. Los Angeles Rams
Silas Albright, Sports Reporter
Hopes are high for football season in LA, as their team has both the reigning Offensive Player of the Year in running back Todd Gurley and reigning Defensive Player of the Year in defensive tackle Aaron Donald. Los Angeles was already a top team last year, and they got better in the offseason, bringing in defensive tackle Ndamukong Suh as well as cornerbacks Aqib Talib and Marcus Peters. All three have experience and bring an aggressive and rowdy attitude to the Rams' defense. Los Angeles won their week one matchup in Oakland against the Raiders after trailing 13-10 at halftime. The Rams scored 23 unanswered points in the second half and pick up the early season victory 33-13, showing the nation that they are legitimate.
2. New England Patriots
Frank Bogle, Sports Reporter
Tom Brady and the Patriots are again one of the best teams in the NFL. Surprise. Father Time continues to not be a problem for Brady who started the season with three touchdown passes in the season opener. Longtime touchdown target Rob Gronkowski finished with seven receptions, 163 yards and one touchdown. The touchdown was the 73rd between the two, moving them into the top six in league history. The connection is strong again this year, so look for both to put up huge numbers. NFL journeyman Rex Burkhead looked solid as the main running back for the Patriots, gaining 68 yards on 18 carries. The Patriots' defense also looked good, handling Deshaun Watson well in his return to the gridiron. The sophomore Texans quarterback didn't cross 200 passing yards and was intercepted once. The Patriots looked like the winning machine they always have been again on Sunday. Expect another double-digit win year with runs into deep January for this team. There didn't look to be any better offense or defense on the field with them Sunday, and a lot of people thought the Texans would put up a fight. It finished as a one score game but disregarding the touchdown with two minutes left, the Patriots dominated on opening day.  
3. Philadelphia Eagles
Zack Antrum, Sports Reporter
The Eagles kicked off their title defense in a winning fashion with an 18-12 victory against the Atlanta Falcons. Nick Foles struggled at the QB spot and only threw for 117 yards on 37 attempts but Jay Ajayi's two touchdown performance was enough for them to start off 1-0. Their defense, however, showed that they are back and ready to compete for another Super Bowl. They were able to slow down Falcons' quarterback Matt Ryan and arguably the best wide receiver in the league, Julio Jones. Cornerback Ronald Darby put in a great performance and they also got a stop on an early fourth-and-goal that proved to be a key moment down the line. Despite not playing Carson Wentz, the Eagles still looked like they avoided the post-Super Bowl hangover and are definitely title contenders this season as well.
4. Minnesota Vikings
Brooks Maynard, Sports Editor
The Vikings opened up with a win over the San Francisco 49ers in week one, 24-16. Both teams featured interesting storylines at quarterback as the 49ers started former Patriots backup Jimmy Garoppolo, who they traded for in 2017, and the Vikings started former Washington Redskins starter Kirk Cousins, who signed with Minnesota as a free agent in the offseason. Cousins won the battle, throwing for 244 yards and two touchdowns on a 55 percent completion rate while Garoppolo could not find any open space, throwing three interceptions to only one touchdown pass. The Minnesota defense also shined, adding seven tackles for losses and three sacks to their three interceptions. However, things will get tougher for the Vikings in week two as they take on Aaron Rodgers and the Packers, and Cousins' 55 percent passing rate won't cut it in Green Bay.
5. Baltimore Ravens
Brooks Maynard, Sports Editor
The Ravens opened up exceptionally strong in week one, waxing the Buffalo Bills 47-3. Any quarterback controversy between incumbent starter Joe Flacco and first round draft pick Lamar Jackson was answered on Sunday as Flacco threw for 236 yards and three touchdowns on a 73.5 percent completion rate. All three of Flacco's touchdowns went to the Ravens offseason receiver pickups: Willie Snead, Michael Crabtree and John Brown. The defense was airtight, allowing only 153 yards from the Bills and intercepting starting quarterback Nathan Peterman twice before he was benched in favor of the Bills first overall draft pick, Josh Allen. The run game wasn't much help as Buffalo averaged only 3.8 yards per carry from six different rushers.
6. Green Bay Packers
Frank Bogle, Sports Reporter
In the first half of Sunday's game the Packers lost their $134 million dollar man and it looked as if the whole season had been lost. Recently acquired backup quarterback Deshone Kizer entered the game and couldn't move the ball, especially with brand new Bear linebacker Khalil Mack making plays left and right. After Mack's pick-six late in the second, it didn't look good for Green Bay who struggled to get to 100 yards for the half. But then Rodgers returned, on one good leg at that, and saved the day and perhaps the season. In a performance they will talk about when they induct him into the Hall of Fame, Rodgers threw three fourth quarter touchdown passes and came back from 20 points down to steal the opening night win. His receivers all rallied around him and Randall Cobb saved the day with his 75-yard touchdown reception late in the fourth. New tight end Jimmy Graham didn't look good, however, and the Packers defense had a tough time figuring out how to stop Bears quarterback Mitch Trubisky. The Packers start the year with a nice win but next week could be in question if the reports about Rodgers' knee come back bad. Overall this game showed us what we already knew — the Packers live and die with number 12.
7. Carolina Panthers
Garrett Wold, Sports Reporter
There were a lot of question marks for the Panthers coming into week one. What was quarterback Cam Newton going to do with new offensive coordinator Norv Turner holding the clipboard? What will their backfield look like without running back Jonathan Stewart? Will tight end Greg Olsen be healthy for the first game of the season? Thankfully, there were answers to many of these questions Sunday night. The obvious star of the show was the defense, who sealed the win for Carolina thanks to some big stops and forced fumbles. Defensive tackle Kawann Short managed to get to Cowboys quarterback Dak Prescott twice, while cornerback Captain Munnerlyn's strip sack in the final two minutes of the game sealed the victory. Offensively, head coach Ron Rivera and the team really need to work some things out going forward. Cam did what Cam does, leading the team in rushing yards with 58 and scoring a touchdown on 13 carries. He also threw for 161 yards, mostly to his leading receiver of the night, running back Christian McCaffrey. Rookie fullback Alex Armah bullied his way in to the end zone for a 1-yard goal line score, keeping the Cowboys a distant two possessions away early in the fourth. Unfortunately, the injury bug has already reared its head, as three notable players left the game at different points. Olsen left the game during the first half with an apparent foot injury, now reported as a fracture, returning to the sideline with a boot and crutches. All-pro tackle Daryl Williams was carted off the field with a knee injury during the fourth quarter and linebacker Luke Kuechly also left during the fourth with a knee injury, but returned after a brief screening.
8. Jacksonville Jaguars
Frank Bogle, Sports Reporter
Cornerback Jalen Ramsey and the much discussed defense had a good game on Sunday despite allowing the Giants' two biggest stars to have big opening days. Wide receiver Odell Beckham, Jr. and top rookie Saquon Barkley made big plays for the Giants but the Jaguars' defense stepped up when it needed to the most. Linebacker Myles Jack took an interception to the house for a touchdown early in the fourth and they never looked back. The offense, however, still looks a little shaky behind highly criticized quarterback Blake Bortles, who has still done nothing to silence those critics. Overall the Jaguars looked good on Sunday and judging by the performances of their divisional counterparts, I think that they have a good shot at another division title. The offense will get better and this defense could finish the year No. 1 in the league. It's going to be a good year in Jacksonville.
9. Atlanta Falcons
Frank Bogle, Sports Reporter
The Falcons are a top 10 NFL team, but they did not play that way in Thursday night's season opener. They marched down the field early in the first, only to have running back Devonta Freeman fail to reach the end zone on three rushing attempts. Going for it on fourth down didn't work either and the Falcons finished a solid drive with zero points. This was a recurring trend, as the Falcons looked like they haven't practiced improving in the red zone, something they struggled with last year. Quarterback Matt Ryan looked far from the MVP he once was. He completed less than 50 percent of his passes and threw a horrible interception in the red zone. A bright spot was the Falcons defense who handled reigning Super Bowl MVP Nick Foles well, limiting him to under 200 passing yards. The game was won and lost in the red zone where the Eagles prevailed twice on the back of running back Jay Ajayi and the Falcons kept sending out veteran place kicker Matt Bryant. Don't expect this type of losing to be a trend for the Falcons, however, Ryan will rebound well, especially with wide receiver Julio Jones by his side. Jones looked as good as ever on sunday with 10 receptions for 169 yards. But like many games last year, he didn't find the end zone, a problem that plagued the whole team.
10. Kansas City Chiefs
Chase Frick, Sports Reporter
The Chiefs looked strong with redshirt rookie quarterback Patrick Mahomes leading the charge. Package that with the explosive playmaking ability of wide receiver Tyreek Hill and it makes for a dynamic duo. Mahomes was responsible for four touchdown passes while Hill was on the receiving end of two and added a special teams score. The defensive side of the ball however was not as strong, giving up 424 yards through the air and three touchdowns. Overall, the offense was good enough to carry them to victory in week one, but in order to sustain success the Chiefs will have to strengthen the defense considering Mahomes has little NFL experience.  
11. New Orleans Saints
Silas Albright
The good news for the Saints after week one is that their offense is high powered. Very, very, high powered. The bad news is their defense couldn't get a stop versus the Ryan Fitzpatrick-led Buccaneers. New Orleans was trailing by 24 points in the fourth quarter, but after a pair of touchdowns from running back Alvin Kamara and two successful two-point conversions, the deficit was reduced to only eight, but the Bucs got the ball and were able to run the clock out. On the day, Fitzpatrick was allowed to pass for 417 yards and four touchdowns. The New Orleans secondary was exposed by a subpar quarterback and will need to get it together in order to give offensive stars like Kamara, quarterback Drew Brees and wide receiver Michael Thomas a chance to win some games and claim the wide open NFC South.
12. Pittsburgh Steelers
Brooks Maynard, Sports Editor
The Steelers have had an interesting week, starting with star running back Le'Veon Bell choosing not to report for week one while he holds out for a better contract. Their woes continued on Sunday, tying the Cleveland Browns 21-21, the first time the Steelers have failed to defeat the Browns since 2014 and only the sixth time in 38 meetings since 2002. Bell's replacement, rookie James Conner, had a nice game rushing for two touchdowns and 135 yards, while Steelers quarterback Ben Roethlisberger threw for 335 yards and touchdown but was intercepted three times, twice by the Browns rookie cornerback Denzel Ward. After much debate, veteran Tyrod Taylor got the start at quarterback for Cleveland in favor of rookie Baker Mayfield. Taylor had an up and down day, rushing for 77 yards but throwing for only 197 on a terrible 37.5 percent completion rate. While the Browns enter 2018 far improved from last season, they are still far from the best competition that the Steelers will see this season. They will need to play much better in week two against the Kansas City Chiefs if they want to live up to their divisional champion projection.
13. Houston Texans
Silas Albright, Sports Reporter
Houston played well against Tom Brady and the Patriots in week one, but ultimately fell by a final score of 27-20. They outscored New England 14-6 in the second half, but were unable to complete the comeback. Quarterback Deshaun Watson didn't play awful, but it's not a stretch to say his return from injury was a bit underwhelming. Watson finished the game 17-for-34 through the air for 176 yards and one touchdown, an interception and a fumble lost. As a rookie last year, the former Clemson standout impressed, throwing 19 touchdown passes in his first seven games before missing the remainder of the season with a knee injury. Running back Lamar Miller was effective for the Houston offense, rushing for 98 yards on 20 carries. Watson has shown his abilities, he just has to play up to his full potential in order to get the Texans into the win column in week two as they travel to Tennessee to take on the Titans.
14. Los Angeles Chargers
Zack Antrum, Sports Reporter
The Chargers opened up their season with their ninth straight loss to the Chiefs. One of the silver linings for them is that several of their young players like safety Derwin James and  linebacker Kyzir White both played well and receiver Mike Williams kicked off his second season with a five catch, 81-yard performance. Their loss boiled down to mental mistakes such as dropped passes, and the worst of these was a muffed punt where the Chiefs regained the ball and scored on the ensuing drive. Overall, the Chargers don't look like a bad team, but still have a lot of room to grow if they want to make a playoff run when the time comes.
15. Tampa Bay Buccaneers
Chase Frick, Sports Reporter
Coming into the season for the Buccaneers all the talk was around quarterback Jameis Winston and his three-game suspension. This was ignored, however, during their week one game against the New Orlean Saints which they shockingly won 48-40. All the talk was centered on the other Buccaneer quarterback Ryan Fitzpatrick and his so called "Fitzmagic."  Fitzpatrick had a stellar game filling in for Winston and passing for 417 yards and four touchdowns while running for another. He made fans forget he is a backup and could challenge for a starting position if he can maintain this level of performance. The defense struggled all game however, giving up 40 points to the potent Saints offense. That is not a recipe for success as you cannot continuously ask your offense to put up 40-plus points week in and week out.
16. New York Giants
Brooks Maynard, Sports Editor
All eyes were on rookie running back Saquon Barkley on Sunday as the Giants took on the Jacksonville Jaguars. While Barkley had an excellent debut, rushing for over 100 yards on 18 carries, including a long 68-yard pick up for Barkley's first touchdown, the Jaguars were ultimately victorious. Neither passer looked impressive as Giants quarterback Eli Manning threw one interception to no touchdown passes on a 62 percent completion rate while Jaguars starter Blake Bortles threw for only 176 yards. The difference maker was Jaguars linebacker Myles Jack, who made the interception on Manning and returned it 32 yards for a touchdown in the fourth quarter. The Giants will have to do much more on offense in week two as they travel to play one of their hated rivals, the Dallas Cowboys.
17. Denver Broncos
Brooks Maynard, Sports Editor
The Broncos haven't had one quarterback start every game in the regular season since Peyton Manning did it in 2014, and after Case Keenum's performance on Sunday against the Seattle Seahawks, we may see another year of a revolving door at the position. While Keenum did throw for 329 yards and three touchdowns on a 64 percent passing rate, he also threw three interceptions, two into the hands of safety Bradley McDougald and led the Broncos to only a three point victory. Running backs Phillip Lindsay and Royce Freeman both rushed for 71 yards on 15 carries, while the receiving corps had a tremendous day, making 25 receptions for 329 yards. The defense also showed out, sacking Seahawks quarterback Russell Wilson six times, including three from linebacker Von Miller. All in all the Broncos showed they can have a promising season this year, if they can avoid making costly mistakes.
18. Washington Redskins
Garrett Wold, Sports Reporter
Washington's season opener could not have gone better for the Redskins. Offensively, former 49ers and Chiefs quarterback Alex Smith completed an impressive 21 passes for 256 yards and a pair of touchdowns. Veteran running back Adrian Peterson ran for a total of 96 yards and a touchdown of his own, followed by Chris Thomson who ran for 65 yards. The defense had no problems at all containing the Arizona offense, holding Cardinals quarterback Sam Bradford to 153 yards and no touchdowns. The only member of the Arizona offense that did manage to score was running back David Johnson, who managed a 2-yard score late in the fourth quarter. All in all, Washington looked great for their season opener. The offense played well and the defense was in control the whole game. Smith is a great fit for head coach Jay Gruden's offense and Peterson showing life late in his career could mean success for the Redskins this season.
19. Seattle Seahawks
Frank Bogle, Sports Reporter
The 2018 Seattle Seahawks are not the Seahawks that we have known in the past. Gone is the team that made back-to-back Super Bowl runs in 2013 and 2014. The mighty "Legion of Boom" no longer exists and the defense looks like a shell of what head coach Pete Carroll used to put on the field each Sunday. The Denver Broncos amassed 470 total yards including 329 from new starting quarterback Case Keenum. Quarterback Russell Wilson seemed to have lost what made him so dangerous and that was clear from his three turnovers on opening day. Losing wide receiver Doug Baldwin early to injury didn't help their chase either. It looks as if he might not return for several weeks and the current best receiver that Wilson has is 22-year-old tight end Will Dissly, the one bright spot for the team on Sunday. The running game is weak and Seahawk fans are dreaming at night about the Marshawn Lynch years. The future doesn't look bright for the Seahawks, but Wilson and Carroll have had success in the face of adversity in the past so you can never count them out. But overall, expect for it to be a rough year in Seattle.
20. Chicago Bears
Silas Albright, Sports Reporter
The Bears had an encouraging first outing, despite taking a heartbreaking 24-23 loss to Aaron Rodgers and the Green Bay Packers. Star linebacker Khalil Mack didn't disappoint Chicago fans during his debut for the team after coming over from the Oakland Raiders by way of trade. Mack finished the game with three tackles, a forced fumble that he would recover and a 27-yard pick six. Quarterback Mitch Trubisky could've had a better game, completing 23-of-35 passes for just 171 yards and no touchdowns. Trubisky did rush for a touchdown in the game, but the former second overall pick is going to have to show why the Bears went with him that early if he wants to keep his squad in contention. It's early and the Bears played well, but there are definitely things to work on moving forward.
21. Cincinnati Bengals
Chase Frick, Sports Reporter
Cincinnati came into the 2018 season looking to rebound from a dreadful 2017 campaign that resulted in them missing the playoffs. The biggest key to getting the team back on track was getting quarterback Andy Dalton back to his old self. The former Pro Bowler suffered a down year in 2017 but got off to a strong start Sunday with 243 passing yards and two touchdowns. The Bengals offense also gave Dalton help in the ground game, featuring second year pro running back Joe Mixon who ran for 95 yards and a touchdown in the teams 34-23 victory over the Colts. The defense did their part during the game as well, holding the Colts leading rusher to only 40 yards, making them a one-dimensional passing offense. Colts quarterback Andrew Luck had to throw 53 times in his first game back since missing the entire 2017 season, allowing the Bengals defense to post two sacks, an interception and a fumble return for a touchdown.
22. San Francisco 49ers
Gage Haga, Sports Reporter
It had to happen eventually and Sunday was the 49ers first loss with Jimmy Garoppolo as quarterback. The offense as a whole did not look good at all, with Garoppolo throwing three interceptions, including a pick-six. Obviously, losing two offensive linemen to injury did not help against a very strong Vikings defense but neither the passing game or the running game could get anything going. The defense played OK, and was able to prevent the Vikings offense from getting the running game going, along with getting three sacks. They gave up only 17 points, though a crucial offsides call against Solomon Thomas late in the game hurt them. This is a team that has potential if they are able to execute on the offensive side of the ball as drops and interceptions hurt them in a big way on Sunday against a strong Vikings team. At the very least, this is a team that should be in the hunt in a very crowded NFC playoff picture.
23. New York Jets
Zack Antrum, Sports Reporter
The Jets took care of the Lions in their week one matchup and made it look easy in the process. After the disappointing 5-10 record they had last year, they will look to keep up the momentum as they try to make the playoffs for the first time since 2010. Sam Darnold made his first career start and despite throwing a pick six on his first throw of the game he quickly bounced back and found wide receiver Robby Anderson for a 41-yard touchdown and led an impressive drive that resulted in the Jets taking a 24-17 lead and they didn't look back after that. Their defense took care of business, allowing only 10 points on the road (the other seven coming from the pick six allowed by the offense) and picked off Lions quarterback Matt Stafford an outstanding four times. After the game they even claimed to know all of the Lions plays based off of play calling and hand signals. It's too early to tell whether or not we will get the Jets of last season, but if week one is any indicator about how the season will go, then they will definitely make a big turn around.
24. Miami Dolphins
Gage Haga, Sports Reporter
After a weather delay made it the longest game in NFL history, the Dolphins came out on top against the Titans. The team as a whole looked faster on all three levels than it had in previous years and quarterback Ryan Tannehill's return is an upgrade over the retired Jay Cutler that they sent out onto the field last year. Tannehill may have thrown two interceptions, but he completed 20 of his 28 passes for 230 yards and two touchdowns, including a 75-yard bomb to receiver Kenny Stills. Running back Frank Gore still seems to defy the aging process and the combination of him and Kenyan Drake in the backfield should be a fine running back duo. The defense looked solid, notching three interceptions and making key stops at crucial moments in the game. The Dolphins looked good against a team that made the playoffs last year and just based off this game should be able to compete for a playoff spot against the weak AFC.
25. Oakland Raiders
Chase Frick, Sports Reporter
The Jon Gruden era started off rough this offseason as the team saw the departure of multiple key players, most prominently the all-pro defensive star Khalil Mack. Their week one game against the Los Angeles Rams was a tale of two halves. In the first half the Raiders executed their game plan by playing hard-nosed, physical football and setting the tone with running back Marshawn Lynch. The second half however turned out to be a nightmare for the Raiders as they scored zero points and gave up 23. The offense overall looked void of bigtime playmakers and their franchise quarterback Derek Carr struggled majorly throwing for three interceptions. The defensive side wasn't much better, allowing 33 points for the game and only getting to Rams quarterback Jared Goff once. The sloppy play did not stop here as the raiders were also terrible in the penalty game. After setting a single game record for penalties last year the team started right where they left off consistently putting themselves in tough situations. The Gruden era got off to a rocky start and could sink with more performances like this.
26. Dallas Cowboys
Gage Haga, Sports Reporter
Coming into this game the Cowboys had question marks on both the offense and defense due to the change over from the previous season. Boasting one of the youngest teams in the NFL, the Cowboys answered some of those questions, but not in the way fans would like. The offense looked positively dreadful all game with quarterback Dak Prescott getting sacked six times and looking afraid to push the ball downfield. Running back Ezekiel Elliott, the best player on the offense, was only given 18 touches all game, and receiver Tavon Austin ended the game with one touch though his use was supposed to increase this season. This is the fifth time in their last nine games that the Cowboys have failed to score more than nine points.There's a problem with the offense and until it's fixed, Dallas won't compete in the NFC. On the other hand, the defense did its job, holding the Panthers offense to 16 points and getting consistent pressure on quarterback Cam Newton. The young corners played a strong game and the front seven was solid. This was a game where the defense did its job but the offense didn't show up.
27. Tennessee Titans
Zack Antrum, Sports Reporter
Not much went right for the Titans in their week one matchup against the Dolphins. Quarterback Marcus Mariota, tight end Delanie Walker and offensive tackle Taylor Lewan all left the game at some point with injuries. Multiple lightning delays kept the Titans from finding any sort of momentum and their chance to take the lead after the delay was nulled after a 64-yard rush by Derrick Henry was brought back after a holding call. It was announced that Pro Bowler tight end Delanie Walker is out for the season due to an ankle injury, so the Titans will now also look to find someone to pick up his production. Marcus Mariota will also have to step up his game if he wants to keep his starting job with the team.
28. Indianapolis Colts
Gage Haga, Sports Reporter
The long awaited return of quarterback Andrew Luck took place on Sunday and he looked like you would expect Andrew Luck to look. He made some great plays and some questionable ones, but altogether Luck and the offense was better than anything the Colts have had since he went down with an injured shoulder two years ago. The defense is fast and while it will not be winning the Colts any games by itself, it should at least be able to do well enough to keep the offense in the game. But this team is going to be carried along by the play of Luck and completing 39 of 53 passes for 319 yards and two touchdowns is a solid game. He also threw an interception, but that comes with the territory, especially in his first game in 616 days. Still, the Colts had a chance to go for the win on their last drive of the game, but tight end Jack Doyle fumbled the ball. Altogether the Colts looked much better than last year, but are going to have a tough time making noise against a tough AFC South division.
29. Detroit Lions
Zack Antrum, Sports Reporter
The highlight of the Lion's night came on the first play of the game when Quandre Diggs picked off Sam Darnold and took it back to the house for a touchdown. After that, things went downhill from there. Things were pretty even in the first quarter the game but in the second quarter the Lion's offense just couldn't get going. They gave the Jets good field position after an empty drive and allowed Sam Darnold to connect with Robby Anderson for his first career touchdown. To make things worse, Matt Stafford threw four interceptions. The defense also seemed unable to contain the Jet's running game and they were fried on special teams as well.
30. Cleveland Browns
Garrett Wold, Sports Reporter
After a miserable season where Cleveland managed to lose every single game, things are finally starting to look up for the Browns. Even the beer company Bud Light is getting into the mix, placing locked fridges filled with free Bud Light's in multiple bars in Cleveland, which will be opened upon the Browns first win. With a revamped roster and some notable talent at new positions, the lovable losers squeaked out a tie against the Pittsburgh Steelers in their season opener. The 17-game losing streak was snapped, maybe not in the way fans had hoped, but progress is progress. New quarterback Tyrod Taylor finished the day 15 for 40 in passing, totaling 197 yards and scoring one touchdown on his own while throwing another to receiver Josh Gordon. Running back Carlos Hyde handled most of the rushing duties as their workhorse back, earning 62 yards in 22 carries and a touchdown of his own. Despite their offensive surge late in the fourth, Cleveland couldn't quite seal the victory after their last second field goal attempt, provided by a huge interception from linebacker Joe Schobert, was blocked by Steelers linebacker TJ Watt. The Bud Light fridges will remain locked for now, but for how long exactly is yet to be determined.
31. Arizona Cardinals
Garrett Wold, Sports Reporter
Arizona came out exceptionally flat on Sunday against the Washington Redskins. Quarterback Sam Bradford completed 20 of 34 passing attempts for 153 yards and an interception, not finding the endzone once all day. Both Duke Johnson and Chase Edmonds rushed for a combined 61 yards on the ground. Defensively, Washington quarterback Alex Smith and running back Adrian Peterson had a field day and it didn't seem like they could be stopped by anyone. The Cards' defense allowed 256 yards and two touchdowns through the air while also giving up 96 yards and a touchdown to Peterson. Arizona is a mess right now and nothing seems to be working for first year head coach and former App State football player and defensive backs coach, Steve Wilks. Hopefully Steve can make the necessary changes and make up for his season opener.
32. Buffalo Bills
Garrett Wold, Sports Reporter
Tough week for Bills mafia, as the blue collar Bills dropped their season opener to the Ravens in a rough outing to say the least. Quarterback Nathan Peterman started the game for Buffalo, but didn't last long as he threw two interceptions and no touchdowns. He played only one half before rookie Josh Allen was put under center, which only helped a little. Allen finished the game 6 for 15 in passes that totaled 74 yards. Nobody on the Buffalo side managed to find the endzone and former Seahawks kicker Steven Hauschka scored the only three points of the day late in the third. Defensively, the Bills allowed 47 points and seemed to be very disorganized. Rookie linebacker Tremaine Edmunds managed to get to a forced fumble out of Ravens back Alex Collins, but very little impressed outside of that play. All credit to the Baltimore Ravens, who pieced together an impressive game start to finish, but Buffalo seemed very unprepared. Peterman just doesn't seem to be the answer, and it may be too soon to toss Allen into the mix, but something needs to change offensively. The bones of the defense are there, the execution needs to be more precise and clean if the Bills hope to return to the playoffs again this year.