NPHC 'washes away hazing' at carwash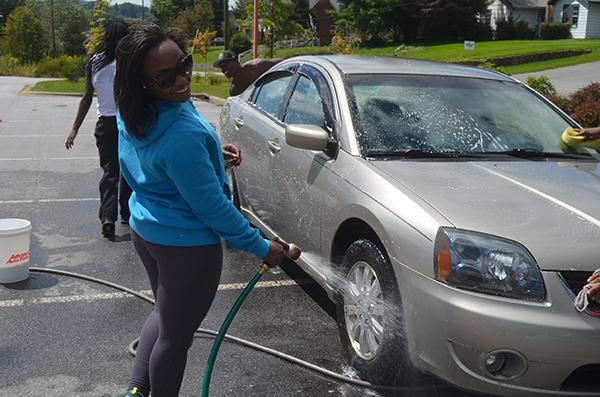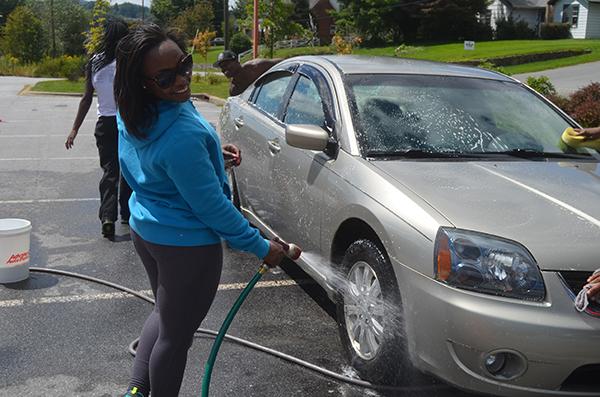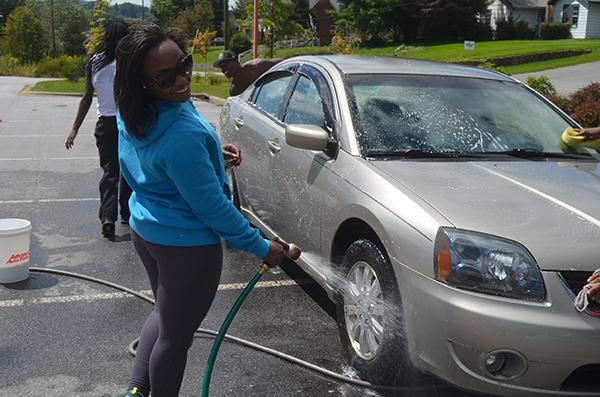 The National Pan-Hellenic Council hosted a car wash Saturday afternoon at Advanced Auto Zone to help raise money for National Hazing Prevention Week, which will take place at Appalachian State University Sept. 23-27.
The event raised approximately $200.
During those five days, different events, including a tie-dye day as well as several educational programs about hazing prevention will be held.
The concept of students performing strenuous, often humiliating tasks called "hazing" has been known to exist in the initiation process of Greek organizations, but is also prevalent in other clubs and sports teams, said NPHC president and sister of Alpha Kappa Alpha Amber Haigler.
"Hazing is breaking down the man or female from their mental to their physical, which can cause damage to the whole," said Kenley Joseph, a senior molecular cellular biology major and member of Kappa Alpha Psi.
The NPHC is made up of nine historically black sororities and fraternities, five of whom are organized at the university, said James Ashley, a senior journalism major and member of Alpha Phi Alpha.
The NPHC groups that participated in the car wash were Alpha Phi Alpha, Alpha Kappa Alpha, Omega Psi Phi, Kappa Alpha Psi and Phi Beta Sigma. The brothers in Delta Chi and the sisters of Phi Mu also helped support the NPHC's cause that day.
Advanced Auto Zone offered their water and parking lot to help the council, Haigler said. Greek organizations are community service-based organizations, so most of the programs that they hold have the entire community in mind, Ashley said.
"We came out here to wash cars, and it's kind of symbolic for washing away hazing," Joseph said.
Story: MICHELLE PIERCE, News Reporter
Photo: MAGGIE COZENS, Senior Photographer