Opinion: Obama must back up speech in Israel with actions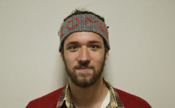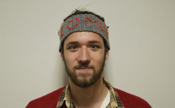 President Barack Obama's visit last week to Israel and Palestine is certainly an international step in the right direction, but unless it's followed up with action, it was meaningless.
Israel's current occupation of Palestine has many negative consequences. Palestinian civilian casualties have outnumbered Israel civilian casualties 10-to-one in the last five years, according to the Human Rights Center B'Tselem. Also, 72 Palestinians have died due to torture since 1967, according to the Prisoner Support and Human Rights Association.
The Wall Street Journal reports that discriminatory policies such as separate buses for Palestinians in Israel have been established. Palestinians are tried under military courts with few legal rights.
Speaking to an Israeli audience, Obama stressed the need for Israelis to broaden their minds and see the world as Palestinians do, CNN reports. When Obama met with a few Palestinian youths before the speech, he stated that they reminded him of his own children, and that Israeli parents should be able to empathize as well.
While he stressed the fact that the U.S. stands with Israel, and that anyone who believes that Israel can be destroyed is delusional, he also offered words of caution against the extremist Zionism that is present in Israel. He stated that the Palestinian people deserve to have their own nation to be free of oppressive foreign occupation.
The Israeli newspaper Haaretz reports that Obama's tone was "cold and sharp," as he reminded the Israeli people that Palestinians deserve freedom, too. This is a welcome break from White House rhetoric that has almost only ever offered praise and support for Israel's actions.
Obama's rhetoric is a step in the right direction. He was critical of Israeli policies without quite condemning them. However, Obama has yet to do anything to stop Israel from committing these crimes. The U.S. continues to give massive aid to Israel without requiring the cessation of settlements, torture or oppression.
Many, if not most, Palestinians saw Obama's visit as symbolic and unhelpful. There were massive anti-Obama demonstrations in Palestine, Al Jazeera English reports.
Whether Obama can actually help achieve peace in Palestine, or whether his words are empty and symbolic, remains to be seen.
Vashaw, a sophomore mathematics and creative writing major from Apex, is an opinion writer.