The following is part of a Point / Counter-Point discussing some university professors' decision to take class time to register students to vote, either with help from a guest speaker or by the professors themselves.
---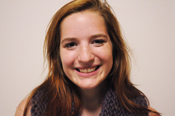 I've had a pair of pants I've need to return for over a month now. Once I return the pants, then I'll be good to go. But it's making the choice to actually go and return them that's difficult.
That's how I feel about voter registration – initially it was hard to remember to get myself registered but once I did, I knew it would be beneficial.
Over the past few weeks, I've heard complaints about representatives coming into classrooms and taking away classroom time to register people to vote for the upcoming election, and for future elections.
But I think the lesson of voting is worth taking away 10 or 15 minutes of class time.
This lesson will do more than reiterate what students might already know. It'll give them that extra nudge and an opportunity to register right there in class.
This extra nudge will turn these nodding heads and distracted faces into real voters, who have a say in who gets to be the next president of the United States.
We are the voice of our generation, and we have the power to pick who will be in charge of our county for the next four years. We have a say in this important decision-a right that not many other people get to express.
College is about learning beyond the classroom. That means if you are given the chance to learn, you should not complain.
Sure, we do pay for the lessons professors teach us. But there are so many methods to learning and as students we should be grateful we have professors who want us to learn more than what's printed in our textbooks.
Registering to vote in class will give us the inescapable opportunity to make a difference.
So next time someone makes the effort to come to your class and register students, get yourself registered.
It's a lesson you'll never regret.
Suglia, a sophomore journalism major from Pinehurst, is a blogger.